Richard James Brady, 71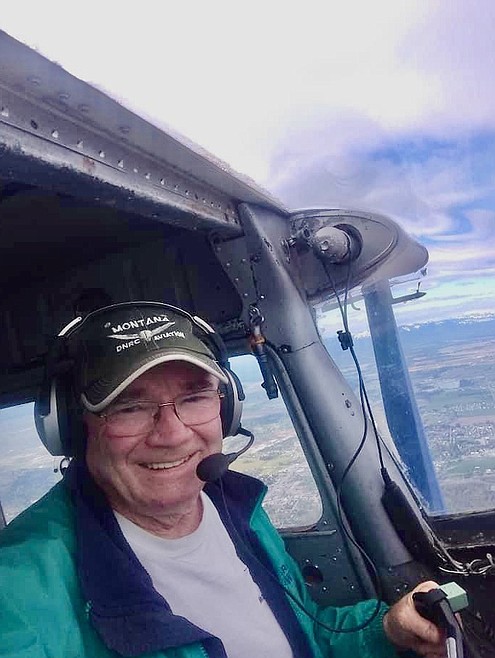 |
November 24, 2020 12:00 AM
Richard James Brady passed away peacefully in his sleep on Nov. 17, 2020, at Lost Prairie.
Dick was born in Kalispell on Nov. 6, 1949, to Clarann and John Brady. He attended St. Matthew's School, graduated from Flathead High School, and went on to study at Flathead Valley Community College. He spent his childhood and adult life in the Flathead Valley that he loved so much. In his early years he could be found anywhere between causing shenanigans with the cousins (There may have been an egg or two tossed off the roof of Todd's Bakery.) and serving humbly in church as an altar boy. One thing was for sure, his childhood dog, Beans, always kept a watchful eye on him and his sisters.
A proud Irishman with a strong work ethic, he found friends everywhere life led him and had a way of squeezing fun into every moment. From his time helping out in his grandparents' bakery, building the Libby Dam, logging with Pat Hanley, paving the streets of Kalispell and highways around the state, his time at Kalispell Neon, to late nights "protecting the unqualified motoring public" by plowing state highways in the winter, he gathered lifelong friends, all along the way. You would be hard pressed to find a neighborhood in Kalispell where the landscape isn't embellished with one of his Green Planet trees.
He married the love of his life in 1979, which was the start of the job he did best, being a loving husband and father. They spent many nights together under the stars, camping at Spotted Bear and Schafer Meadows, or at home on the deck enjoying the show of a good thunderstorm.
He had a love for the sky, and always made sure flight was part of his life, whether that meant skydiving at the Lost Prairie Drop Zone, flying load after load of jumpers, flying Bright & Brady scenic mountain flights, spotting wildfires for the Department of Natural Resources and Conservation, or being the eye in the sky by sharing his incredible skill in flight photography. Sometimes in his down time while waiting for a flight, the hangar was filled with the sound of his trumpet.
Dick was an avid outdoorsman, spending much of his time at home planning and preparing for the next hunting or fishing trip, which might have just been an excuse to get out with his pack animals and spend time in the woods with his friends. His final days were spent hunting at his and his father's home away from home, Low Camp in Lost Prairie, with his mountain horses Pete and Jato, and his mule Penelope. He had been home earlier in the week and reported that he'd been into the elk every day, and he couldn't wait to get back out there.
As a devout Catholic, and member of the Hibernians, we're sure Dick is joyfully at home with his mother, father, grandparents, and other departed friends.
He is survived by his wife of 41 years, Marilyn Brady; his children, Heather Engebretson, Anna Brady (Jones), Kate Brady, and Michael Brady; his sisters, Marie Celeste Brady, Mary Theresa Brady, Catherine Brady Sorenson, and Marilyn Eileen Brady (Geoff); grandchildren, Jordan and Dillon Engebretson; and great-grandchild, Miya.
Private family services will be held, with a celebration of life to be announced at a later date.
Donations can be made to St. Matthew's Church or charity of donor's choice.
---