Trial halted for woman accused of hitting girl with vehicle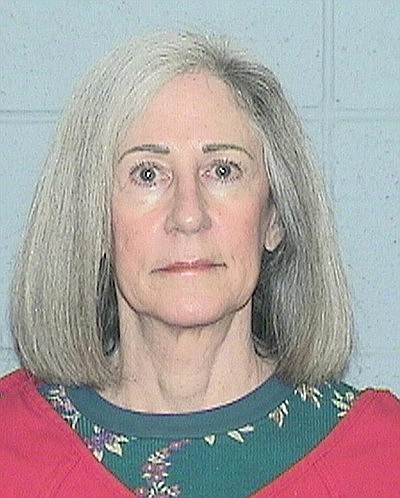 by
SCOTT SHINDLEDECKER
Daily Inter Lake
|
November 30, 2020 1:25 PM
The trial of a Fortine woman accused of striking a little girl while driving on U.S. 93 near Whitefish more than one year ago has been halted as the case has moved into mediation.
Patricia Ann Berliner, 67, had been scheduled to appear in Flathead County District Court Monday, as she faces a felony count of child endangerment.
Law enforcement officials said Berliner was driving between 25 and 40 mph when she failed to stop for a school bus and struck 7-year-old Jordana Hubble Nov. 12, 2019.
Hubble, who was 6 at the time of the accident, was trying to cross the highway after returning home from Olney-Bissell School when she was struck by the vehicle, which failed to stop even though bus lights and stop signs were fully activated.
Court documents indicate Hubble was thrown 60 feet after impact before landing in a ditch. Hubble suffered a traumatic brain injury, but she has since returned home after treatment at Nexus Children's Hospital in Houston.
According to witness statements in a charging document, Berliner allegedly said she didn't think she had to stop because the bus was in the other lane.
A court document filed Oct. 28 by Berliner's public defender, Alisha Rapkoch, requested the matter proceed to mediation after consulting with Flathead County Attorney Travis Ahner, Berliner and the victim's family.
District Court Judge Dan Wilson approved the motion on Nov. 2. Lewis and Clark County District Judge Michael McMahon was scheduled to preside over the mediation.
Another court document, filed Oct. 28 by Ahner, indicated how Rapkoch would possibly defend Berkliner.
Ahner made a motion to stop Berliner from making an issue of Jordana's actions, the bus driver, bus company, school district and state Office of Public Transportation as to whether they properly adhered to bus stop guidelines and policies.
Ahner's motion also talked about an incident Rapkoch considered introducing, in which Jordana's mother, Veronica Hubble, was cited with careless driving. He argued in the motion Veronica's incident didn't provide any insight or probative value on the facts of the pending case.
Berliner faces a maximum sentence of 10 years in the Montana State Prison.
Scott Shindledecker may be reached at sshindledecker@dailyinterlake.com or 406-758-4441.
---