Kefra B. Taylor, 42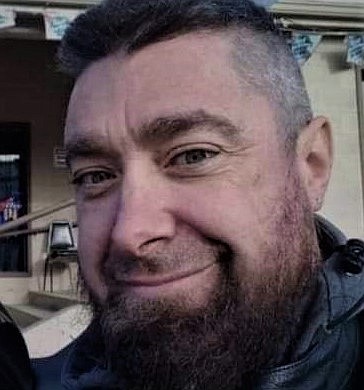 |
October 14, 2020 12:00 AM
Kefra B. Taylor, 42, of Whitefish, went out on his own terms in a blaze of glory riding the Harley he loved on Oct. 8, 2020. He lived to ride, and now he's doing wheelies with Jesus.
Hell on wheels and full throttle, he rode everything hard with a crazy smile, whether it was cars, motorcycles, skateboards, snowboards, or the ladies. He was one of a kind with the biggest heart, and no one who ever knew him will ever forget him.
He leaves behind his children, Tristin, Knight, Kruz, Kannon,

Kaden and Klash; his brother, Kaleb; his parents, Dan and Melissa Taylor; his uncles, Dave Taylor and Richard Knox; his aunt, Sheri Taylor; his grandparents, Shirley Johnson and Chuck and Jean Robertson; a host of cousins; his fiancee, Britney Hostutler; and an army of best friends that would have followed him anywhere.
A celebration of his wild, but too short, life will occur outside the Stillwater Bar in Olney on Saturday, Oct. 17, from 4 to 6 p.m.

---