Glacier's Becker striking gold on the pitch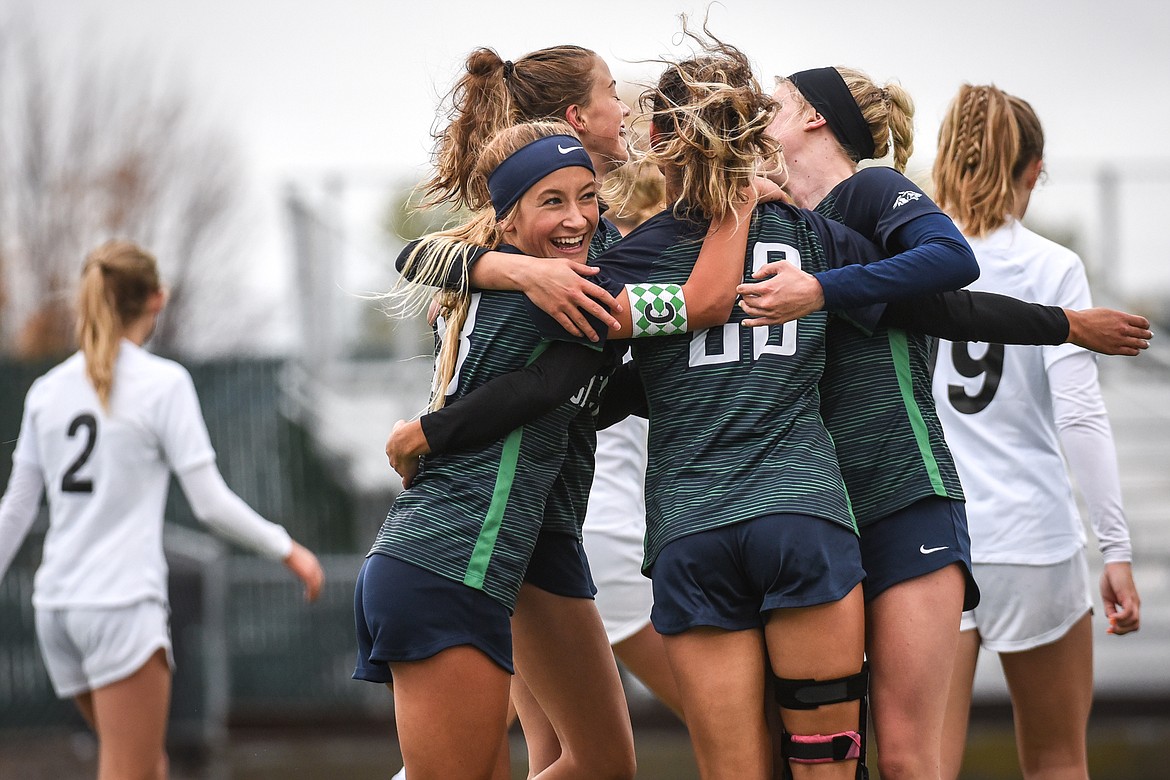 Glacier celebrates after a goal by Madison Becker (18), left, against Helena Capital at Legends Stadium on Tuesday. (Casey Kreider/Daily Inter Lake)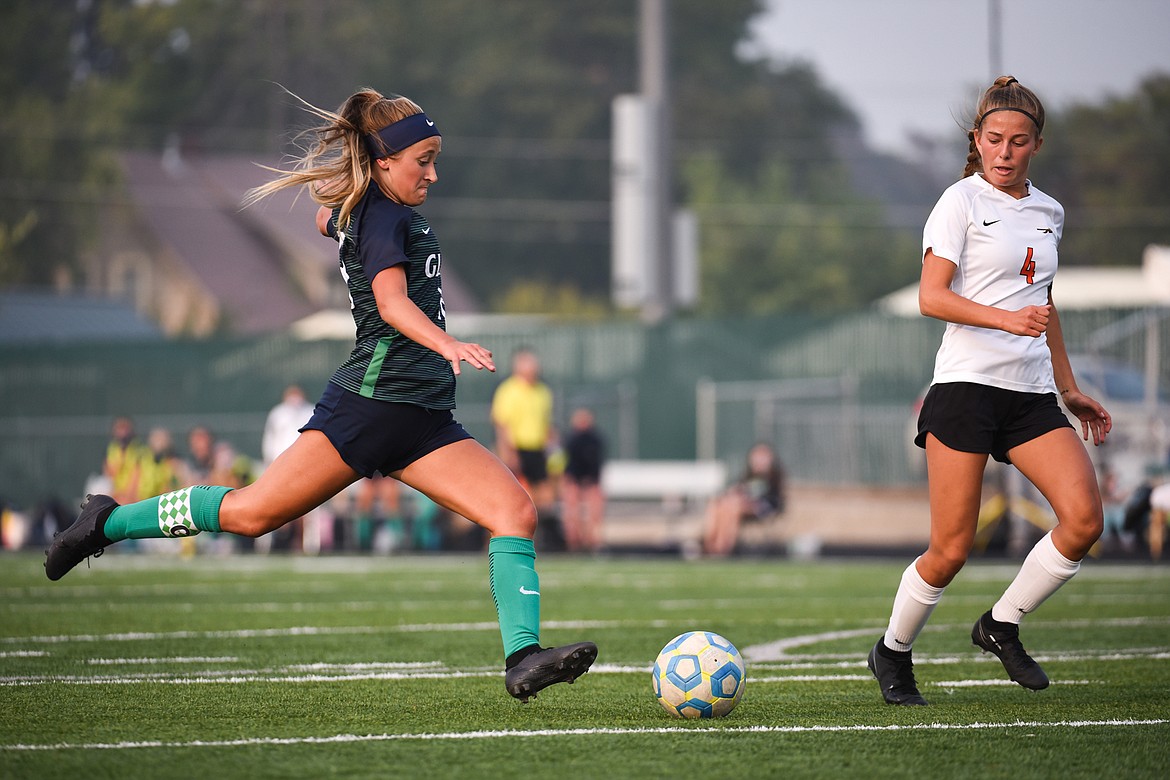 Glacier's Madison Becker (18) scores the lone goal of the match in the first half against Flathead during crosstown soccer at Legends Stadium on Tuesday. (Casey Kreider/Daily Inter Lake)
Previous
Next
by
KATIE BROWN
Daily Inter Lake
|
October 15, 2020 10:55 PM
When it comes to flying... under the radar, Madison Becker likes it better that way.
The Glacier senior's 11 assists are the most in the state among girls soccer players and her 12 goals rank her as one of the league's top scorers.
"I think she's kind of that silent killer for us and for most teams," Glacier coach Brenden Byrd said. "Teams will focus on making sure she can't score and then she'll find a way to give her teammate the goal."
The 11-4 Wolfpack, who take on Billings Skyview in Class AA quarterfinals Saturday, also feature Emily Cleveland (six goals, seven assists), Reagan Brisendine (eight goals, four assists) and Taylor Brisendine (six goals, three assists). When one of them scores, you can bet Becker was the one who set up the goal. And it's typically one of the aforementioned three likewise setting up Becker.
"Everyone can score on this team," Becker said. "I think it's better that the spotlight is on the whole team and not just one person."
That balance is something both Byrd and Becker take pride in.
"We're not going to leave her out and force her to get more touches or more goals or anything like that, our goal is to win as a team and that's what she does for us," Byrd said.
And when it comes to the numbers, Becker doesn't pay any mind to that. She just wants to win.
"She's humble," Byrd said. "She didn't even know where she stood in the standings."
Becker has been a starter all four years of varsity soccer and is a team captain this season. She tried out for track and field and dabbled in pole vaulting, but soccer is and has always been her mainstay.
"I've played soccer my entire life, since I was 4," she said. "I was never big into any other sport, soccer's always been my main focus and growing up that's how my whole family's been."
Standing around 5-foot-2 and (probably) a smidge more, Becker isn't the most imposing presence out on the field. But she's fast — really fast. By the time you notice her long, blonde ponytail, it's already swinging past you.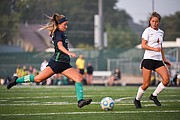 "Size-wise, probably not your first choice for a striker but probably one of the feistiest, hardest-playing strikers we've had," Byrd said. To be the leading assist leader in the whole state, plus be one of the top goal scorers in the state, it says a lot about a well-rounded striker. I can't say enough about her. Teams would dream to have players like her."
After high school, Becker plans to pursue a career in pediatric nursing at Montana State University. Right now, she's opting not to play soccer while in college and focus on her education, something she said was a "hard decision because I do love soccer so much and I can't imagine not playing."
"She just has soccer in her blood and she loves it," Byrd said. "I think she'll stick with the sport forever because of that."
---