Evelyn Syth, 88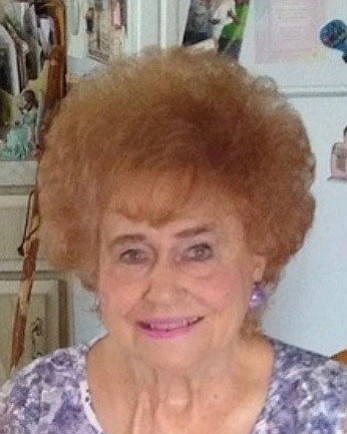 |
October 18, 2020 12:00 AM
Our beautiful princess, mother and grandmother, Evelyn Syth of Kalispell passed away on Tuesday, Oct. 13, 2020, at Kalispell Regional Medical Center.
She was born July 20, 1932, in Beulaville, North Carolina, to Ernest Whaley and Sarah Edwards. Evelyn was really young when her parents passed away. She went from one relative to another. She was placed in and orphanage for one year. Ralph and Liz Orcutt found Evelyn, and brought her home and raised her as their own.
She graduated from high school and came to Kalispell to see her sister Annie Lou. Annie's husband Ernie worked with our father at Safeway. He introduced our father to our mother and he fell in love with the Southern gal. They were married on March 16, 1952. They had five children.
Evelyn loved people. She was a waitress for 50 years. She worked at the White Star Cafe, Temple Tea Room and the Park Inn. In 1976 our parents bought a restaurant called Pines Cafe in Columbia Falls. They sold the restaurant in 2005. Everyone knew Evelyn with her big hair and she loved to chew gum and pop it.
Evelyn loved to visit. She was on a bowling league for many years. Her son-in-law Ron bought her an orange bowling ball, shoes and a bag. Evelyn loved her grandchildren, great-grandchildren and she was blessed with a great-great-great-grandchild born May 2020.
She, was preceded in death by both of her parents; husband; Leon Syth; her son who died at birth, Leon Ralph Syth; grandson, Dan Fredenberg; great-grandson, Dillon Moore; sisters, Emily, Val and Annie Lou, brothers, Salas and Gerald; brother-in-law, Jerry and Marlin; and nephew, John Syth.
She is survived by her children, Liz Fredenberg (Ron), Leona Tilton (Ritchie), Laura Ingram (Michael), Lana De Grio and Leon A Syth; foster daughter, Nancy Swanson (Lance); sister-in-law, Lois Krause (Bob); nieces, Carolyn Barlow (Steve), and Teena Wood; and numerous nieces and nephews. Evelyn was blessed with 20 grandchildren, 33 great-grandchildren, 14 great-great-grandchildren, and one great-great-great-grandchild.
We are having a viewing at Johnson Gloschat Funeral Home on Monday, Oct. 19, from 5 to 7 p.m. Services will be at 2 p.m. Tuesday, Oct 20, at Kalispell Church of the Nazarene, 1295 Whitefish Stage Road. Burial will follow at Glacier Memorial Gardens. A reception will be held at Split Rock Cafe, 30 2nd Street East, Kalispell.
---