'Small-batch' clothing company moving to U.S. 2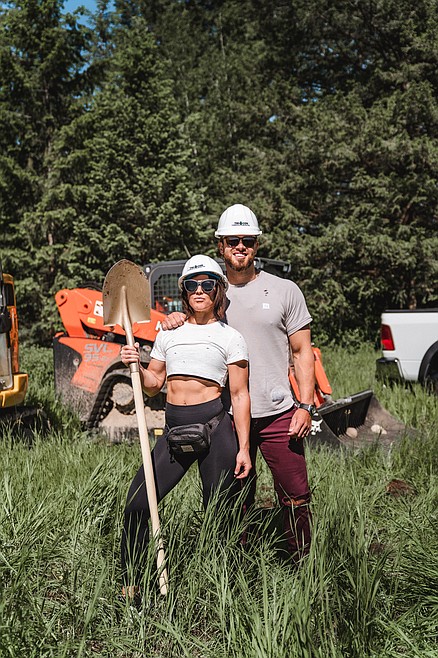 Dana Linn Bailey and Rob Bailey are expanding their business, Flag Nor Fail, a small-batch clothing manufacturing company in the Flathead Valley. (Courtesy photo)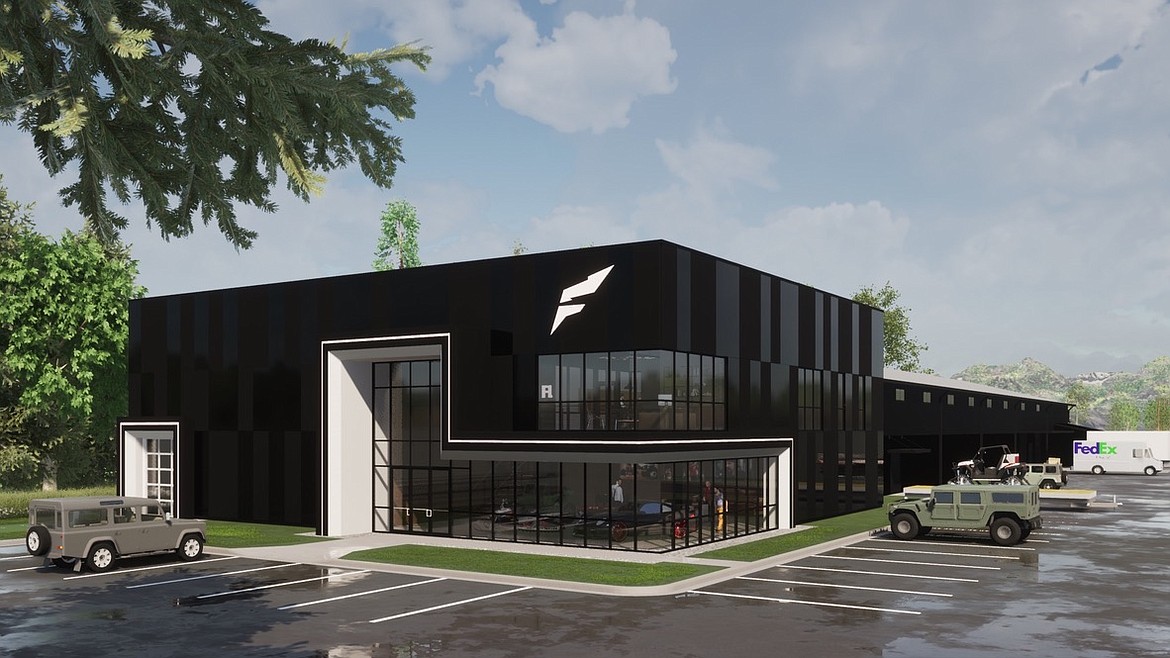 An architectural rendering of Flag Nor Fail's new building, which is being built near Sacred Waters Brewery north of Kalispell. (Courtesy photo)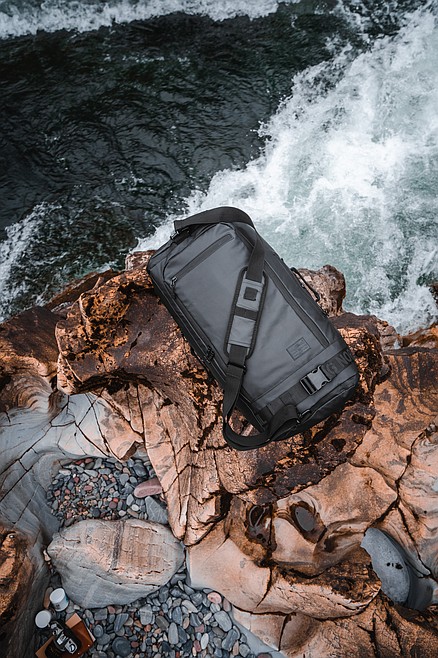 One of Flag Nor Fails' bags.
Previous
Next
by
BRET ANNE SERBIN
Daily Inter Lake
|
September 6, 2020 12:00 AM
Flag Nor Fail clothing company makes one-of-a-kind, small-batch fitness apparel, so it's only fitting that the independent brand should have headquarters custom-built to fit the company's specific needs.
As the small, low-profile outfitter celebrates its 10th anniversary this year, Flag Nor Fail is building a tailor-made new home for the brand on an undeveloped parcel near Sacred Waters Brewing Company on U.S. 2 East.

"We pride ourselves on making it work," said Rob Bailey, who runs the company with his wife, professional bodybuilder Dana Linn Bailey. "It was really time to design a space that isn't just making it work, but works for us."
He hopes Flag Nor Fail will be able to get up and running in the new building before the end of the year. The new space will be two stories tall and about 30,000 square feet in total, with separate offices, creative space for photo shoots and an on-site gym—the essentials for a company built on a healthy, active lifestyle and a vibrant online presence.
Flag Nor Fail started in 2010, when Rob bootstrapped his way from printing T-shirts out of his garage with his last $400 into developing a line of fitness apparel that now ships products worldwide. He said the brand took off because it filled a unique opening in the fitness industry, which at the time was dominated by large companies mass-producing apparel that seemed almost cookie-cutter.
"There were no small indie brands in the fitness market like in other markets," he noted. He saw the success of the small, independent model in other industries and decided to combine that concept with his family's background in the exercise industry. Bailey's wife and business partner—known by her thousands of bodybuilding fans as DLB—has been competing in national bodybuilding contests since 2006 and won the title of Ms. Olympia at the illustrious national championship in 2013.
In that spirit, Flag Nor Fail started making T-shirts, sweatshirts, tights, sports bras and other performance apparel. The brand has also expanded to include gear such as bags, socks, headwear and even accessories for dogs.
Rob described their style as "aggressive" and "inspirational"—featuring large, bold prints and the Flag Nor Fail motto emblazoned on most of the items. To him, that slogan represents a "never say die" attitude that his staff and customers carry through their daily pursuits.
"Be the best version of you that you can be, and don't give up, whether that's running a mountain, your marriage, or school," he said.
ALTHOUGH IT may seem counterintuitive, a major selling point for the brand is its commitment to "small-batch" production. Each design, whether it's a shirt, a bag, or a pair of socks, is only produced in very limited quantities, usually about 300 or so of each item in three or fewer color options. Flag Nor Fail exclusively sells its gear online, and once a given item is sold out, "it's gone forever," according to Rob.
"It's just a way to keep it fresh," he explained. Instead of driving customers crazy with the small quantities, Flag Nor Fail fans pride themselves on being one of only a handful of people who can lay claim to a specific T-shirt design or baseball cap.
This unorthodox model hasn't taken off in the Flathead Valley or much of the Western U.S. just yet, but Rob said most of the Midwest and Eastern half of the country has hopped on the trend. Texas, in particular, is one of the most popular areas to spot Flag Nor Fail gear, he said.
"We're sort of undercover in the valley," he noted, even though Flag Nor Fail currently operates out of two Flathead Valley locations, on Montana 206 and U.S. 2 East.
The small-scale operation has grown substantially since 2010, and Rob believes Flag Nor Fail's latest local endeavor might do a bit more to raise awareness of the company around the valley.
"As we've grown, the company has grown with us," he said. Flag Nor Fail has expanded to produce a wider variety of different products, particularly gear for hunting and outdoor adventures, and the Baileys have become more conscientious about the high-quality source material they now use in their products.
The COVID-19 pandemic has also produced an uptick in sales as customers have been staying home and spending more time online shopping. Rob estimated sales are up about 15% since the spring.
"It was strange," he admitted, but he's grateful for the unforeseen opportunity to grow Flag Nor Fail's foothold.
"We want to expand the brand while keeping it a small brand feel," Bailey said. Part of that effort will include the new headquarters on U.S. 2, and another aspect will be expanding the 25-person workforce.
"We're always hiring," Bailey pointed out.
To learn more about Flag Nor Fail or view products, visit: https://flagnorfail.com
Reporter Bret Anne Serbin may be reached at (406)-758-4459 or bserbin@dailyinterlake.com.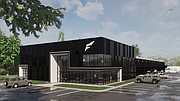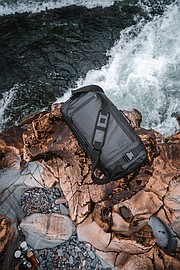 Recent Headlines
---