Jay Robert Hoover, 30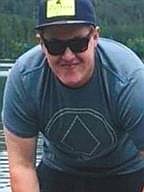 |
September 15, 2020 12:00 AM
Jay Robert Hoover, 30, of Whitefish, passed away unexpectedly on Aug. 30, 2020, while camping at Blue Lake in Stryker.
He was born on July 24, 1990, in Kalispell to Kevin and Barbie (Bonner) Hoover. Jay was raised and attended school in Eureka, graduating from Lincoln County High School with the Class of 2009. He then went on to attend Motorcycle Mechanic Institute in Phoenix and graduated on Nov. 18, 2011. He then worked for a year in North Dakota, but returned back to Montana to work at Big John's Saw Shop in Kalispell where he excelled and loved being a small engine mechanic.
Jay loved many things, but all had to do with the outdoors and family, especially his kids. He loved hunting, fishing, camping and snowmobiling. He was also an outstanding dirt bike rider, winning many trophies during his lifetime. As a father he raised his children in the same way to love the outdoors and the adventures of being outdoors.
Survivors include his partner, Courtney Holler, and her daughter, Veronika Holler, whom he loved like she was his own; children, Lia Hoover and Elias Holler-Hoover; parents, Barbie and Butch Gwynn, and Kevin Hoover; sisters, Paige Pluid-Pisk (Jackson), Gracie Hoover and Brea Gwynn; honorary sister and family, Jodie, Lukas and Kaitlyn Davis; grandparents, Jerry and Billie Bonner, Pauline Hoover and Mike and Cindy Hoover; plus numerous aunts, uncles and cousins. Jay was greatly loved by his family and friends.
Graveside services will be held on Saturday, Sept. 19, at 2 p.m. at the Eureka Cemetery with a reception following at Jerry's in Fortine. Arrangements are by Schnackenberg Funeral Home in Eureka. Online condolences and memories may be shared at www.schnackenbergfh.com
---