Charlotte Ann Sapa, 78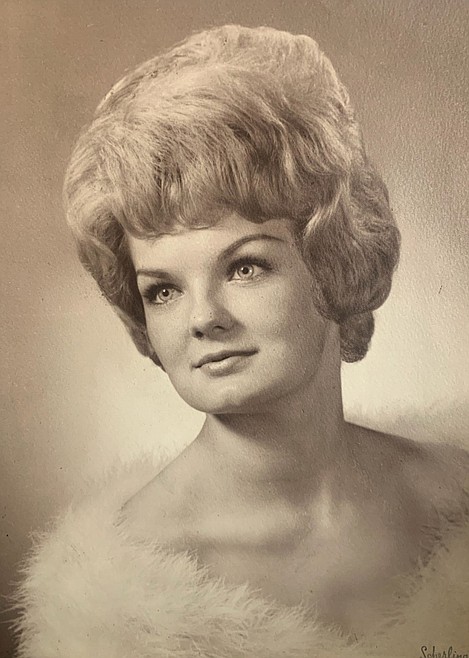 Charlotte Ann Sapa, 78, passed away peacefully with family at Kalispell Regional Medical Center on March 23, 2021. Charlotte was born in Nortonville, North Dakota, to Donald and Effie Hanson on April 14, 1942.
Charlotte was raised in Devils Lake, North Dakota, with three brothers, Donnie, Darrell "Rocky," and Jim "Skinny," and a sister, Kimberly.
Charlotte was very active in her youth being a Bible school teacher, baton major, cheerleader, and a lifeguard. She graduated from Devils Lake High School, Class of 1960. After high school she attended St. Joseph's school of hair design in Fargo, North Dakota. During this time she met the love of her life, Dick Sapa, from Moorhead, Minnesota, on a blind date. They were later married on June 13, 1964, and stayed together for 56 years until Dick's passing.
They were blessed with three children, Charlene, Jimmy and Billy. Then in 1972 they moved their family to Columbia Falls and purchased the Blue Moon Night Club on April 1, 1972, and have operated and grown the business for 49 years. Charlotte and Dick purchased a ranch just outside of Columbia Falls, and lived on the farm until their passing. Charlotte loved the Easter egg hunts at the farm for the grandkids and never missed a sporting event with her kids and grandkids. Charlotte was very active in local sports, hosing baseball, auctions, sponsoring teams and attending games for 49 years.
Charlotte along with husband Dick set up a scholarship in memory of their late son Jimmy Sapa called the Sapa-Johnsrud to help with school baseball players with college expense.
Charlotte was preceded in death by her parents, Donald and Effie Hanson, brothers Donnie and Jim, her husband Dick Sapa, and son Jimmy Sapa.
She is survived by her daughter Charlene King of Columbia Falls, grandchildren Chris King Catie King, and Colin King; son Bill Sapa of Columbia Falls, grandchildren Hailey Sapa, Lane Sapa and Reggie Sapa; Brother Darrell "Rocky" Hanson of Las Vegas; and sister Kim Burdick (Joe) of Devils Lake, North Dakota.
Whether you have only been to the Blue Moon once or a million times, you always knew Charlotte was there, sitting at the end of the bar on her custom chair and banging her tambourine to the beat of the band. She was the face of the Blue Moon when Dick was behind the scenes and you could count on her to be there. She will be missed terribly.
A funeral service will be held Tuesday, April 6, at 11 a.m. at St. Richard Catholic Church. A graveside inurnment will follow with Charlotte and Dick's urn at St. Richard Catholic Cemetery on the grave of their son Jimmy Sapa. The celebration of life will be held at the Blue Moon Bar at 1 p.m.
Columbia Mortuary is caring for the family.
---