Phyllis Faye Bloom, 81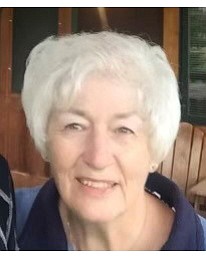 Phyllis Faye Bloom, 81, of Kalispell, died April 4, 2021, in Kalispell. Phyllis was born on April 27, 1939 in Malta. At a very young age the family moved to Anaconda where she attended school and graduated from Anaconda High School.
Phyllis worked at clerical jobs in Anaconda, Butte and Spokane before hiring on with Kalispell Regional Hospital where she worked for 21 years.
Phyllis married Roy Bloom on Aug. 24, 1973, in Coeur d'Alene, Idaho. This union brought a daughter, Terri, and in 2015 Phyllis reconnected with her first born son Adam after many years of being apart. After reconnecting, Phyllis and Adam enjoyed beautiful trips together. The catching up phone calls and visits were very special as was seeing the man he had become.
Phyllis also enjoyed two special granddaughters, Taylor Ramstad and Kaitlyn Ramstad.
Phyllis enjoyed traveling to many places along with bus group tours and other special places with Roy.
There will be a graveside service held for Phyllis on Friday, April 9, at C.E. Conrad Memorial Cemetery at 2 p.m.
Johnson-Gloschat Funeral Home and Crematory are caring for the Bloom family.
---