Polebridge entrepreneur launches new food truck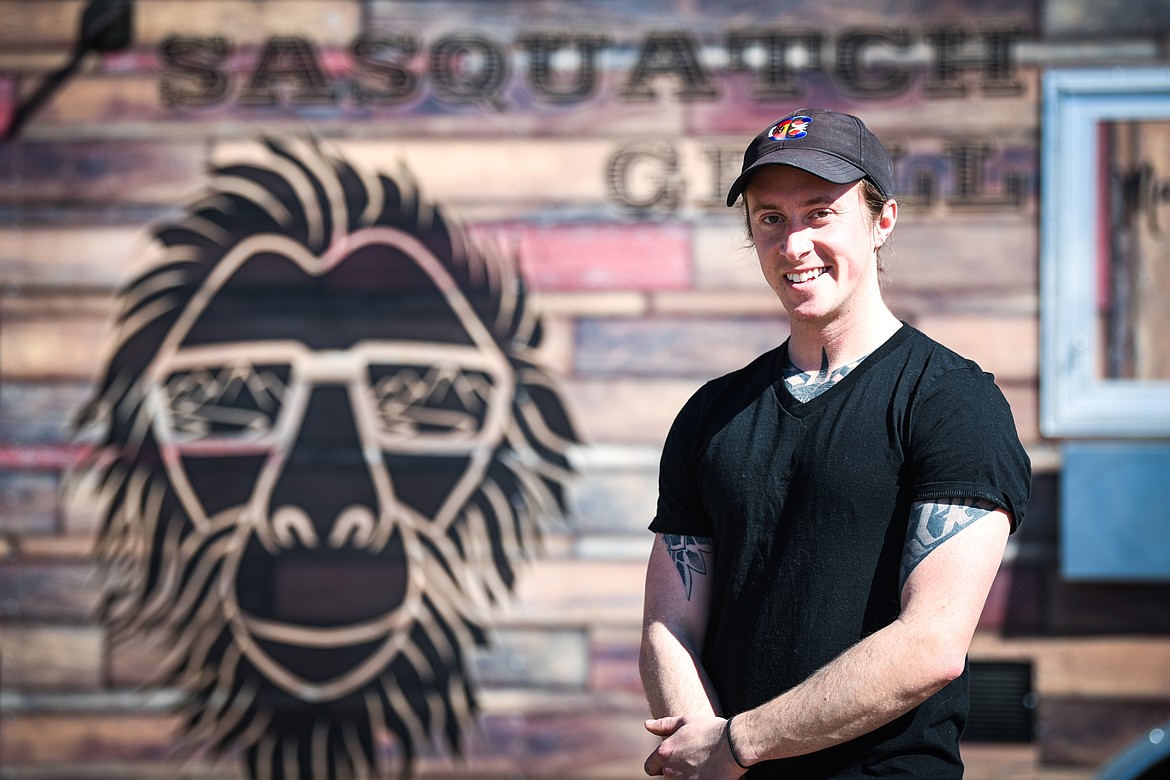 Connor Kelly outside the Sasquatch Grill food truck in Columbia Falls on Wednesday. (Casey Kreider/Daily Inter Lake)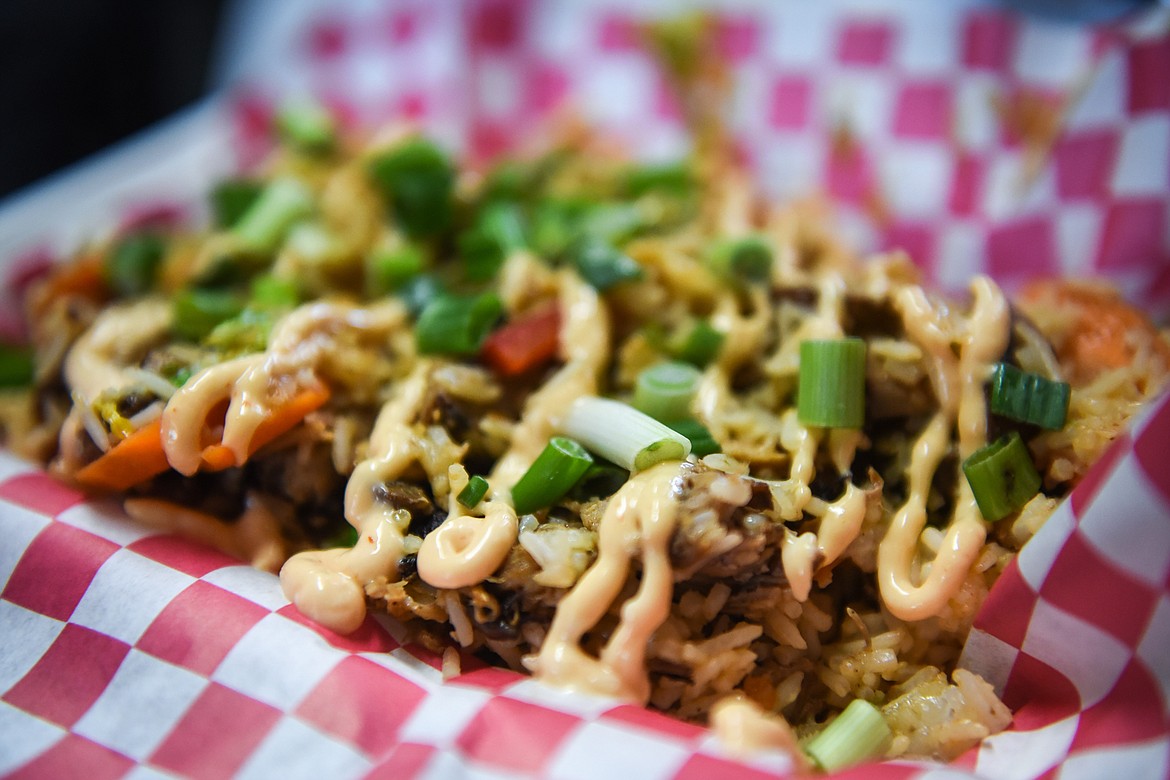 A build-your-own fried rice bowl at the Sasquatch Grill food truck in Columbia Falls on Wednesday. (Casey Kreider/Daily Inter Lake)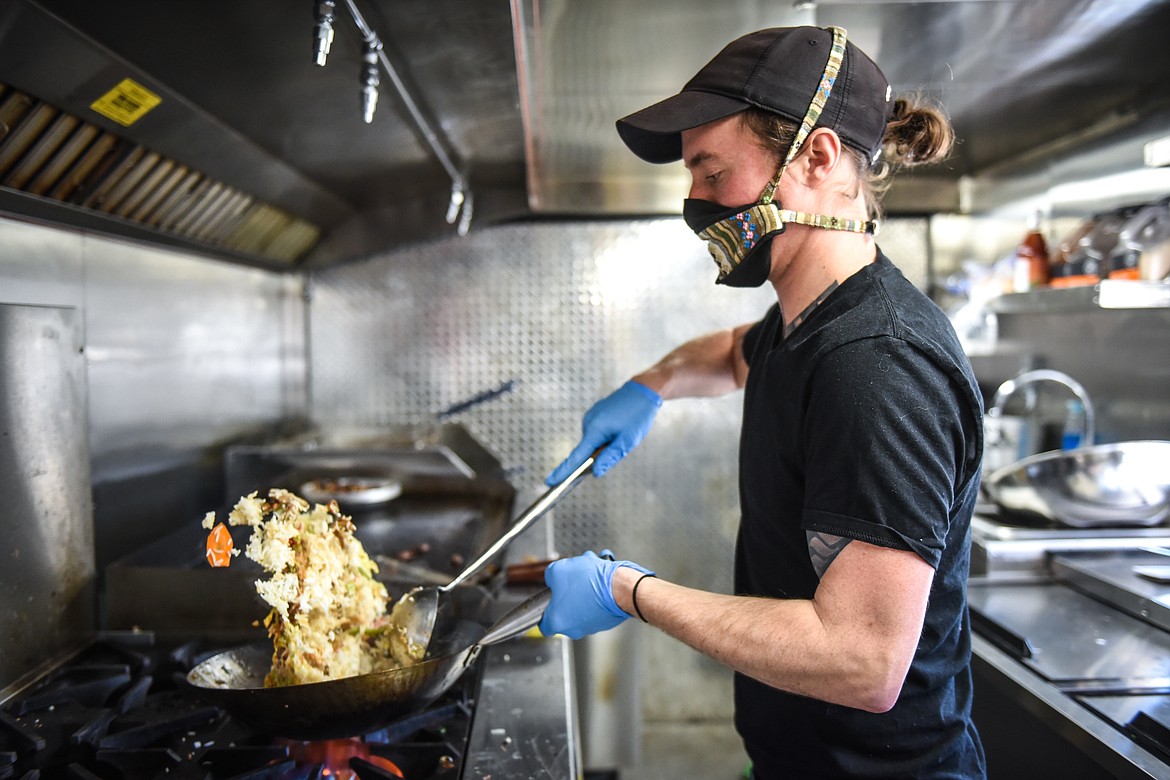 Connor Kelly cooks up ingredients for a fried rice bowl inside the Sasquatch Grill food truck in Columbia Falls on Wednesday. (Casey Kreider/Daily Inter Lake)
Previous
Next
by
BRET ANNE SERBIN
Daily Inter Lake
|
April 25, 2021 12:00 AM
Like the elusive creature for which it's named, Sasquatch Grill offers dishes that would otherwise be hard to find.
The food truck's menu runs the gamut from exotic ingredients to down-home classic fare, offering everything from green curry to pulled pork sandwiches.
"We want to keep our options broad," said Connor Kelly, the mastermind behind the grill's one-of-a-kind recipes. "It's very versatile."
Kelly built the menu and currently works as a one-man show, running Sasquatch Grill from front to back. But the food truck is the brainchild of Will Hammerquist, the head of the iconic Polebridge Mercantile café and gift shop.
Once a remote outpost for only the most intrepid Glacier National Park guests, Polebridge has become a much busier destination in recent years. The influx of visitors has been overwhelming for the tiny Polebridge Mercantile, prompting Hammerquist to devise an alternative to the Merc's beloved café and its famous huckleberry bear claws.
His solution was the Sasquatch Grill.
"The Merc's been getting slammed pretty hard the past couple years," Kelly said. "This will take some pressure off there."
THE FOOD truck made its debut at the beginning of April in Columbia Falls, but once the summer tourist season kicks off, it will move north to be stationed in Polebridge.
Diners in the valley have until mid-May to visit Sasquatch Grill in the parking lot next to O'Brien's Liquor and Wine.
After that, they'll need to drive approximately 40 miles up the scenic North Fork Road whenever they have a hankering for a gyro or blooming onion - just some of the grill's menu items that one might be hard pressed to find elsewhere in the Flathead Valley.
Sasquatch Grill features seven specials and an endless list of possibilities to build your own concoction. The go-tos range from the more familiar dishes—pulled pork, steak and cheese and fresh-cut French fries—to international cuisine, like gryos, green curry fried rice and cheesesteak poutine.
The ingredients reflect this cultural mixture, too. Toppings include sauces like Huckleberry Sambol BBQ, which combines Montana's quintessential berry with flavors derived from Southeast Asia.
"Our big focus is trying to make sure it's accessible to pretty much anybody," said Kelly, highlighting the customizable options for people with various dietary restrictions, like vegetarians, vegans and dairy-free patrons. "It caters to a pretty wide variety."
KELLY, WHOSE nickname just happens to be "Sasquatch," is responsible for the unlikely collection of food options at the grill.
He moved to the Flathead to work as a ski instructor in the winter, bringing along diverse experiences working in many different restaurants back in Colorado.
Kelly said Sasquatch Grill is an "amalgamation of all those different things I've learned over the years."
Kelly always hoped to open his own food truck, so it was serendipitous when the ski season wrapped up and he connected with Hammerquist on Craigslist.
So far, Kelly said he's pleased with the food truck's soft start, especially its popularity among local regulars. In just a few weeks, he said Sasquatch Grill has created a dedicated following of Columbia Falls workers who stop by during their lunch breaks day after day.
Once the truck makes its northern sojourn to its summer destination, Kelly is sure things might be a little different. The clientele will almost certainly switch to tourists, and Kelly will be joined by a few more employees there as well.
But in the true food truck spirit, Kelly was positive and laidback about the future development of Sasquatch Grill. "I'm open to whatever happens, happens," he said.

Sasquatch Grill is currently located at 830 1st Ave West in Columbia Falls, outside O'Brien's Liquor and Wine. Hours are 11 a.m. to 8 p.m., Tuesday through Saturday.
The best way to keep up with Sasquatch Grill is on social media: Instagram, @sasquatchgrill and Facebook, Sasquatch Grill.
Reporter Bret Anne Serbin may be reached at (406)-758-4459 or bserbin@dailyinterlake.com.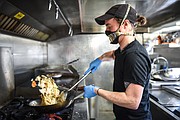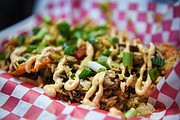 Recent Headlines
---