West Reserve Drive study to be unveiled Sept. 9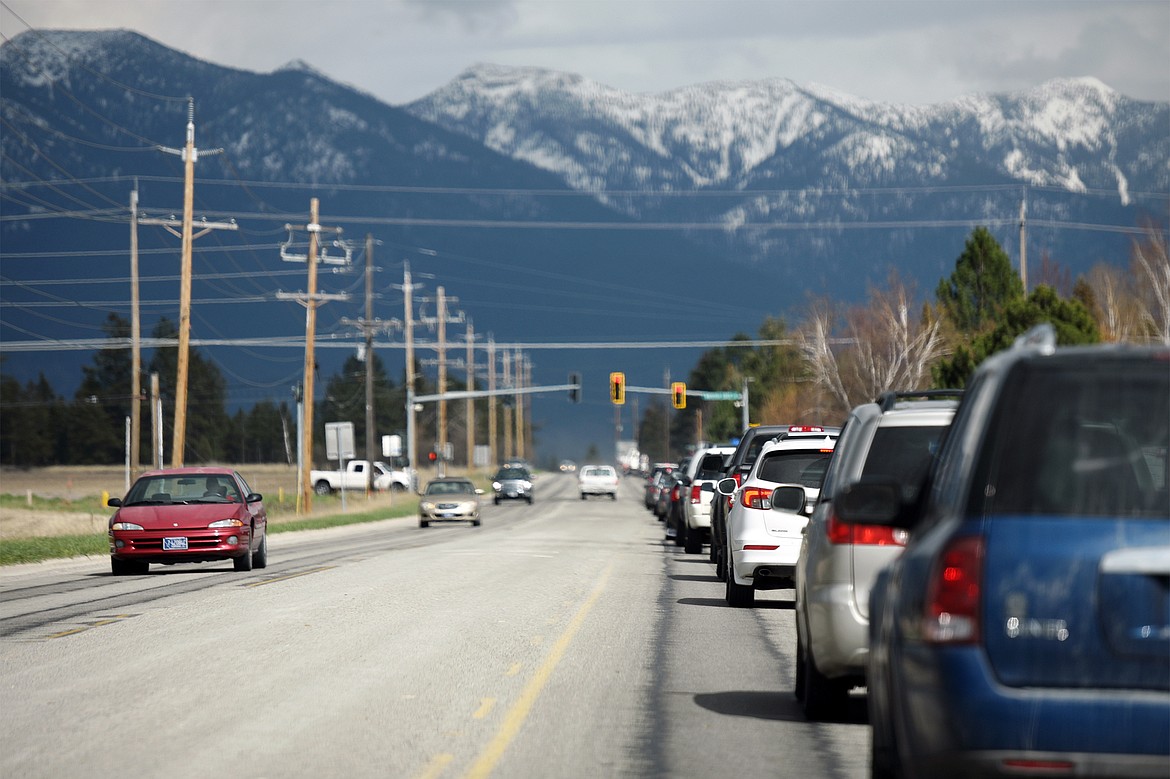 Traffic builds heading eastbound on West Reserve Drive as it approaches the traffic light at Whitefish Stage Road in Kalispell in this May 2, 2019, file photo. (Casey Kreider/Daily Inter Lake)
by
Daily Inter Lake
|
August 22, 2021 12:00 AM
The Montana Department of Transportation will host two online open-house sessions regarding a study of West Reserve Drive in Kalispell at 11 a.m. and 5:30 p.m. on Sept. 9.
The department worked with the Federal Highway Administration, local jurisdictions, environmental agencies and the public to develop a draft corridor study report for a section of the busy road.
The subject area reaches from the intersection of West Reserve Drive and U.S. 93 to the intersection with U.S. 2. It also extends one-half mile to the north on Whitefish Stage Road.
The state will host the virtual meetings via Zoom to present the study results.
The goal of the West Reserve Corridor Study was to identify short-, mid- and long-term improvements for the corridor. The study also will help identify funding needs in order to transition smoothly between transportation planning, future project development and environmental review.
Using traffic data gathered in October 2020, the study determined the western portion of West Reserve Drive already is operating at capacity, with an average of nearly 20,000 vehicles per day, while the section between Hutton Ranch Road and Whitefish Stage Road sees 18,300 vehicles daily.
The traffic volume drops off slightly between Whitefish Stage Road and the intersection with U.S. 2, which sees between 13,600 and 15,300 vehicles per day.
According to the study, the planning level capacity of a three-lane road (one lane in each direction plus a turn lane) is 18,300 vehicles per day
Two intersections (West Reserve and Whitefish Stage Road as well as West Reserve and County Way) already fail to meet traffic-flow needs, with all intersections along West Reserve projected to have failing marks by 2040.
Open house attendees can expect a webinar-style event with a presentation, followed by a question-and-answer session and an opportunity to provide comments. People can register or submit comments on the project website, mdt.mt.gov/pubinvolve/westreserve.
Afterward there will be a 30-day period for public comment and review of the study results, which will be available on the website.
Recent Headlines
---