Philip Michael Jambor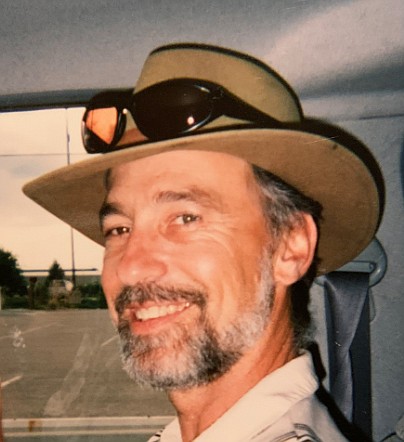 |
August 25, 2021 12:00 AM
Philip Michael Jambor (1955-2021) departed this world the evening of Jan. 3, 2021, to embark on his next great adventure. His final hours were spent in Kalispell, surrounded by loved ones and under the expert hospice care at Kalispell Regional Medical Center.
Phil was born in Pasco, Washington, in November of 1955. The Jambor family eventually settled down in the Flathead Valley, where Phil attended Flathead High School, playing sports and raising a little hell with his friends before graduating Class of '74.
He settled down to start a family and his son Christopher arrived in 1981. He explored a variety of professions, including photography and log home building before eventually attending the Motorcycle Mechanics Institute in Phoenix. After finishing the program, he returned to the Flathead and was quite devoted to caring for his mother before she moved away.
Phil was an avid outdoorsman most at home in nature. Whether fishing, hunting, camping, rafting, skiing (snow and water) or just enjoying the natural world, everyone who knew him understood his fundamental connection to nature.
Phil brought joy, laughter and great memories to any gathering of friends and loved ones and was known for being a wizard at preparing gourmet meals. His artistry extended to his skills in carpentry, woodworking, and his gift for storytelling.
He is survived by his son Christopher Jambor and son-in-law Ryan Weightman of Phoenix, brother Steve Jambor of Port Townsend, Washington, sister Annette Trethewey and brother-in-law Josh Trethewey of Seattle, and brother-in-law Ken Williams of Whitefish.
He also adored his nieces and nephews who will miss him: Koben and Lenna Williams, Dillon and Lucas Trethewey, and Brooke and Douglas Jambor.
Phil was preceded in death by siblings Douglas Jambor (1958) and Theresa Williams (2004), his father and mother Stephen (1982) and Anne Jambor (2019), and his beloved pet Daisy (2020), who was a very good girl.
Lastly, Phil was an organ donor and we are proud to know that his corneas were used to return sight to a lucky recipient. He will be missed. If you would like to contact the family or leave a tribute to Phil, please visit https://www.darlingtonfunerals.com/obituary/Philip-Jambor.
---