Interim library director resigns amid conflict with board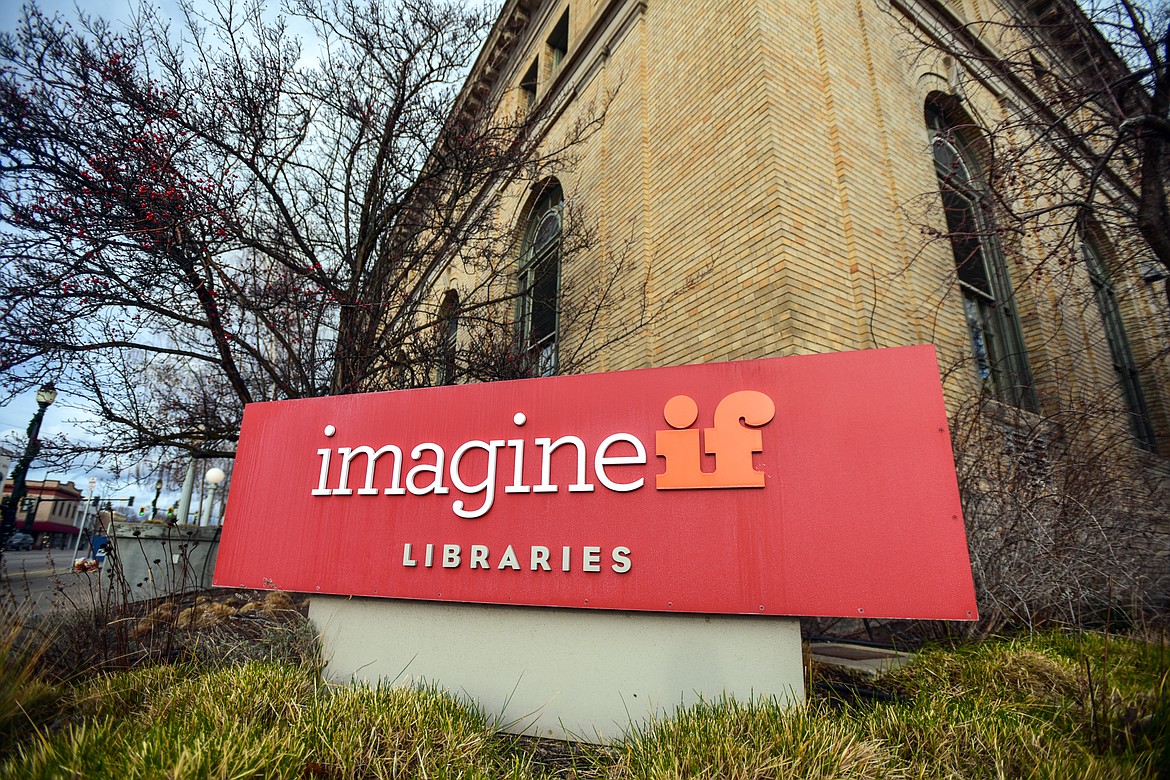 ImagineIF Library in Kalispell on Thursday, Dec. 2. (Casey Kreider/Daily Inter Lake)
The interim director of ImagineIF Libraries has resigned amid growing tension between some library board members and library staff over what she sees as board overreach in how the library is operated.
Martha Furman, who became the interim director after ImagineIF Library Director Connie Behe resigned in July, informed the board at its Thursday meeting her last day will be Dec. 10.
"I've spent most of my time in crisis mode," Furman told the board. "The board is not the director of the library and should not be involved in operations."
Furman told the Daily Inter Lake after the meeting that some board members have been "continuously blurring the line between the board and the director."
Trustees are tasked with hiring and evaluating the performance of the library director, setting policies, approving the organization's operating budget and overseeing its implementation, and serving as an advocate and spokesperson for the library, according to a trustee job description on the ImagineIF website.
FURMAN'S DEPARTURE leaves the library system without a director and an assistant director. Two other library positions are are vacant.
When board members asked senior librarian Sean Anderson if he was interested in the director job, he declined, citing many of the same concerns as Furman.
"I love my job and I'm supremely proud of the staff here; I would be very proud to help lead them," Anderson told the board, but he pointed to board actions that "have driven out two directors.
"I would not feel comfortable stepping into an interim position unless there is some assurance that the devaluing of our profession comes to an end, that the internal chaos and overstepping of boundaries between library board and staff comes to an end. ... This board needs to decide who they're here to serve," Anderson said, adding that the board should not be there to serve their church, their own personal beliefs or those of any number of special interests.
The board decided to make ImagineIF Office Administrator Teri Dugan, who takes the minutes at the board meetings, the "point person" on staff for the time being.
THE LIBRARY staffing crisis comes amid formal requests to remove two books from its collection because of subject matter that deals with gender identify and sexual content.
One of the books targeted for removal is a graphic novel about gender identity titled "Gender Queer: A Memoir" by Aia Kobabe. The other is "Lawn Boy" by Jonathan Evison, a semi-autobiographical coming-of-age novel. Both books are in the library's adult collection.
A review committee will consider the requests, and the board could make a decision on the removal requests at its Jan. 27 meeting.
Several people spoke during the public-comment portion of Thursday's board meeting, both for and against the removal of the two books in question.
A grandfather who has a transgender grandchild told how important it is for the library to have materials that reach all segments of society. He said he objects to some board members who see themselves as "self-appointed vigilantes" for library materials.
John Fuller, a Republican state representative from the Whitefish area, said he believes it's not wrong to restrict access for materials deemed inappropriate for children.
"I'm concerned in the name of freedom of speech where our country and culture are going," Fuller told the board. "We're using taxpayer dollars for what could be considered pornographic materials."
Carmen Cuthbertson, who was among those submitting challenges for "Gender Queer," brought enlarged images from the graphic novel and posted them in the library board room.
"I'm in favor of removing this book from the library, not because it is a book about a gender queer person, but because it is a poorly written, childishly illustrated jumble of nightmarish recollections that blithely dispenses medically questionable advice to a vulnerable and insecure teen audience," Cuthbertson said.
She gave examples of content that she considers damaging to the health and well-being of the target audience, including gay porn, pedophilia, sexting, testosterone therapy, puberty blockers, breast binding and top surgery.
"As a side note, it is melodramatic and ridiculous to consider such a removal book banning," Cuthbertson said. "The library constantly selects, rejects, removes and adds material, and it is appropriate that the people who foot the bill, the tax-paying citizens of Flathead County, have a say in the selection process."
The library received close to three dozen written letters from community residents and library patrons, most of whom were supportive of retaining the freedom to access and choose information from the library.
"As a Flathead County resident, I deserve the freedom to access information at my local library without interference or censorship from community members who may not like the content of a book," Michele Tohtz wrote. "...If the Library Trustees unwisely try to censor books, they will likely be involved in lawsuits that will challenge their misguided actions. It is incumbent on you to ensure that constitutionally protected rights remain for all residents of Flathead County."
MIDWAY THROUGH the four-hour meeting, board discussion segued into a sometimes heated back-and forth exchange about the library's collection development.
Board Vice Chairman Doug Adams said he wants to understand collection development because it's been brought to the forefront by the recent book complaints.
"I don't know how books are chosen," Adams said.
Board member Connie Leistiko replied, telling Adams "that's not your job," and then asking him, "What kind of interference in collections do you want?"
Leistiko, who has served on the board since 2008, stressed that it's the role of professional librarians to look at data and reviews before selecting materials. It's the board's role to interact solely with the director, she added.
Adams said it's his "personal goal" to revamp policies for the library.
"We do not have any obligation to be a yes man or yes woman," Adams said. "I should have the freedom to say yes to one thing and no to another. … As a board we have the opportunity to not act as sheep."
Both Adams and board member David Ingram said they want more insight about how library staff chooses materials, and that understanding the process helps the board in setting policies.
Adams further questioned the library's affiliation with the American Library Association, an organization he sees as having a "radical leftist agenda" disguised as "intellectual freedom."
"My goal is to disassociate with them completely and rewrite policies," Adams said.
Adams also said he finds the library's reliance on the Montana State Library as "hindering."
Leistiko strongly took issue with Adams' agenda, apologizing for getting angry but stating her beliefs.
"This library has become an absolute jewel of the community, and to have new people come on board and think they need to start all over again is very concerning," Leistiko said. "I don't apologize for trying to emphasize the role of the board for public institutions. The library has a lot of very important interests they have to protect," such as First Amendment rights, rights of access and expression.
Leistiko said after the meeting that the American Library Association is an association of all libraries across the U.S. and is a valuable resource that offers a library bill of rights to its members. The state library also is a valuable resource for libraries, she added.
"I have watched this library evolve into a very modern library," Leistiko said. "It's not a warehouse for books; it's so much more."
News editor Lynnette Hintze may be reached at 406-758-4421 or lhintze@dailyinterlake.com.
Recent Headlines
---