Gianforte allocates $5M in federal funds to cover child care costs for medical workers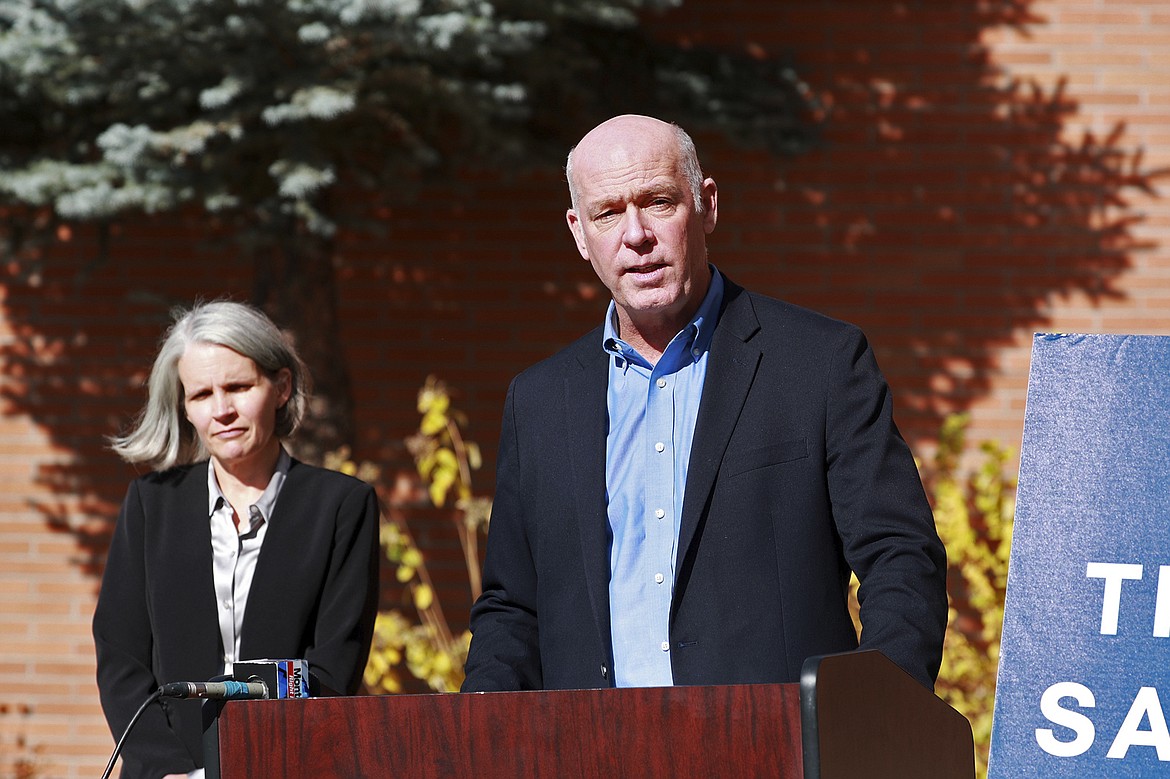 Montana Gov. Greg Gianforte speaks outside St. James Health hospital in Butte, Mont., Thursday, Oct. 21, 2021.
by
Daily Inter Lake
|
December 6, 2021 11:00 AM
Montana will disperse $5.5 million in federal funding to assist health-care workers with the cost of child care, Gov. Greg Gianforte's office announced Monday.
According to a press release from the governor, funds will be available for the next 12 months for parents and guardians who work in health care, behavioral health, disability services and long-term care settings. Families must cover up to a $100 monthly child care copayment.
About 600 children will benefit from this funding, according to the press release.
In October, the state announced that $31 million in federal funding through the American Rescue Plan Act would be made available for Montana child-care providers.
"Over the last 20 months, Montana health care workers have made tremendous sacrifices as they've treated and cared for Montanans. Many are moms and dads who, like all Montanans, have faced a long-standing child care shortage, only made worse by the pandemic," Gianforte said in the release. "This program will give hundreds of Montana families peace of mind."
Montana Department of Public Health and Human Services said that funding is limited and that applications will be processed over the next several weeks on a first-come, first-served basis, prioritizing employees who work in facilities reliant on Medicaid funding.
"Families may receive help with the application process by reaching out to a Resource and Referral agency," Meier said. "We urge Montanan providers and businesses to encourage all potential eligible employees to apply."
To be eligible, at least one parent in the household must provide direct care services to patients or clients in one of the following health care sector categories: health care, behavioral health, disability services, or long-term care settings to include home and community-based services, assisted living, skilled nursing, or home health.
Priority will go to working parents who earn between 185% and 250% of the Federal Poverty Level. For example, for a family of three, the maximum income is $26.45 per hour.
A child care provider will be paid the full authorized amount regardless of attendance.
"This ensures a child will have a child care slot with a provider licensed by the State of Montana," Meier said. 
Child Care Resource and Referral Agencies will administer the funds through an application process. Contact information for local CCR&R's across the state is available at childcare.mt.gov. Montanans can also call 1-844-406-2772 between 8 a.m. to 7 p.m. Monday through Friday.
Recent Headlines
---