Board overreach is gutting our library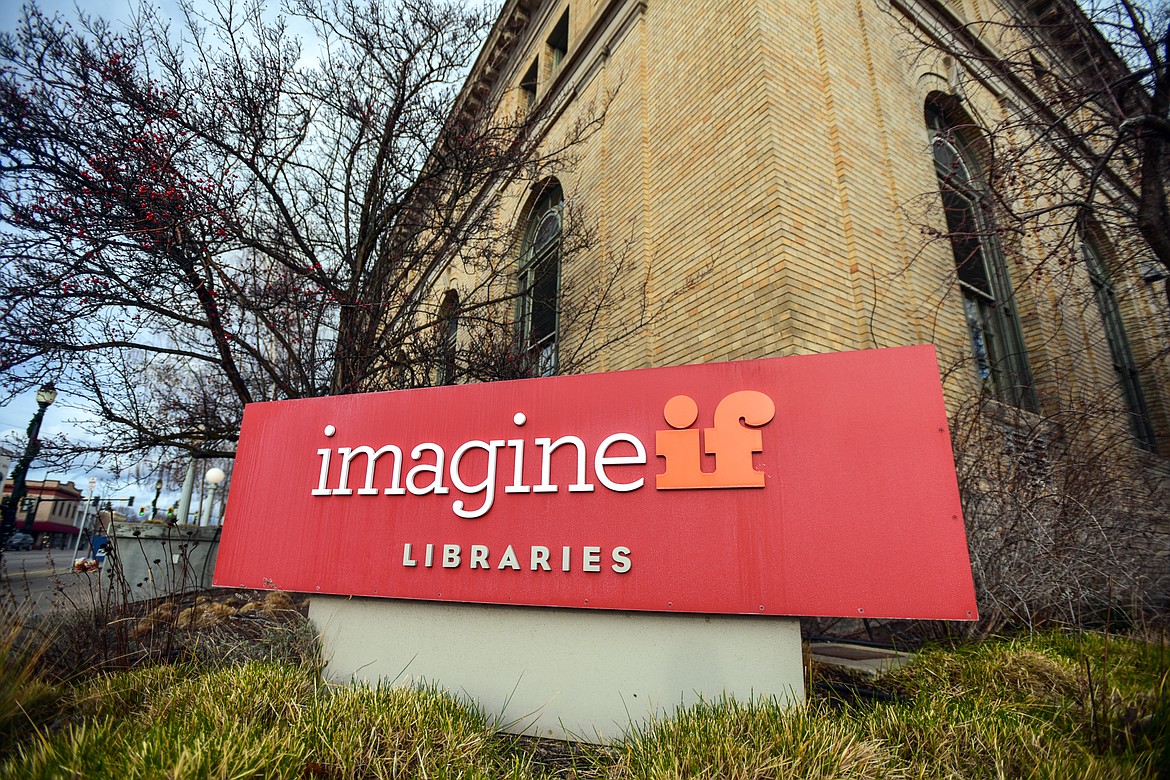 ImagineIF Library in Kalispell on Thursday, Dec. 2. (Casey Kreider/Daily Inter Lake)
by
Daily Inter Lake
|
December 12, 2021 12:00 AM
Eyebrows were raised recently when ImagineIF Library Board Vice Chairman Doug Adams announced at a standing-room only board meeting that he would like the library to cut ties with the American Library Association. Adams also wants to rewrite policies for the county library system, and said he finds the library's reliance on the Montana State Library as "hindering."
Perhaps most disturbing is that Adams, a Whitefish landscape designer, has interjected politics into his vision of how the library should operate, calling the American Library Association an organization he sees as having a "radical leftist agenda."
Adams' stand comes amid requests to remove two books from ImagineIF's collection because of subject matter that deals with gender identity. A committee of professional librarians is reviewing those publications.
It's clear, though, that there's a bigger problem at the library than a couple of books a few people want pulled off the shelf. Adams and some other board members want to have a say in how the library selects materials for its collection, and they also seem to want to be involved in the library operation itself.
Interim ImagineIF Library Director Martha Furman resigned — Friday was her last day — because of what she sees as a clear overreach by some board members she says have been "continuously blurring the line between the board and the director."
Because of board meddling, ImagineIF has been hemorrhaging professional staff and now has no director or assistant director. Existing staff aren't touching that hotseat with a 10-foot pole, and the reality is that it may be difficult to recruit a qualified director under these circumstances.
We wonder what's so ominous about the American Library Association?
The American Library Association is an association of all libraries across the United States and a valuable resource for its members.
In its constitution the American Library Association states its purpose "shall be to promote library service and librarianship." That doesn't sound political in the least.
The association's stated mission is, "To provide leadership for the development, promotion, and improvement of library and information services and the profession of librarianship in order to enhance learning and ensure access to information for all."
The association has strongly condemned recent acts of censorship and intimidation as it addressed a "dramatic uptick in book challenges and outright removal of books from libraries." We applaud the American Library Association's efforts to protect our First Amendment rights.
When the Flathead County Library System rebranded as ImagineIF Libraries in 2014, it began a new era. Program participation increased, as did Wi-Fi use and material check-outs. Donations to the ImagineIF Library Foundation also ticked upward as patrons liked what they saw.
The library system changed its name to ImagineIF to better reflect the diversity of what today's libraries offer, and by doing that has won state and national awards. That should speak volumes about its worth.
If this overreach by some Library Board members continues, the question may be, "imagine if there were no library?" Let's support our library staff to make sure ImagineIF continues its award-winning ways.
Recent Headlines
---