New venues, big concerts take center stage in in 2022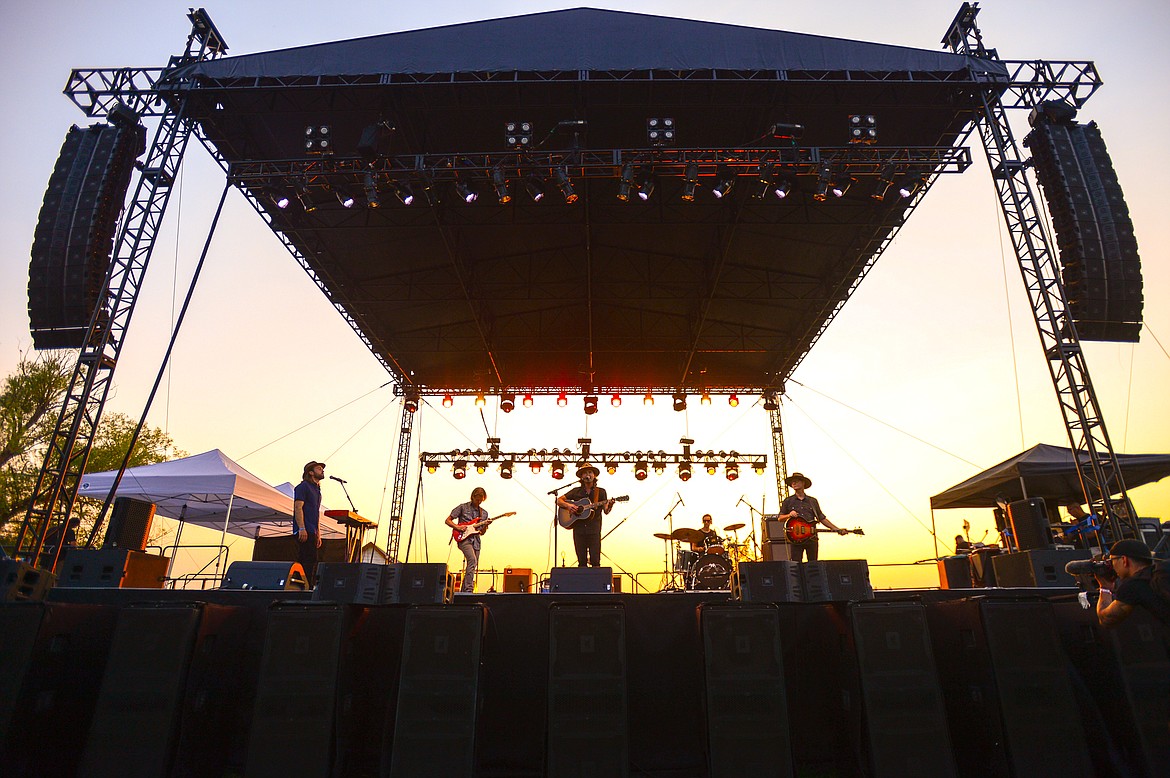 Mike Murray performs on the Big Mountain Stage at Under the Big Sky Festival in Whitefish on Friday, July 16. (Casey Kreider/Daily Inter Lake)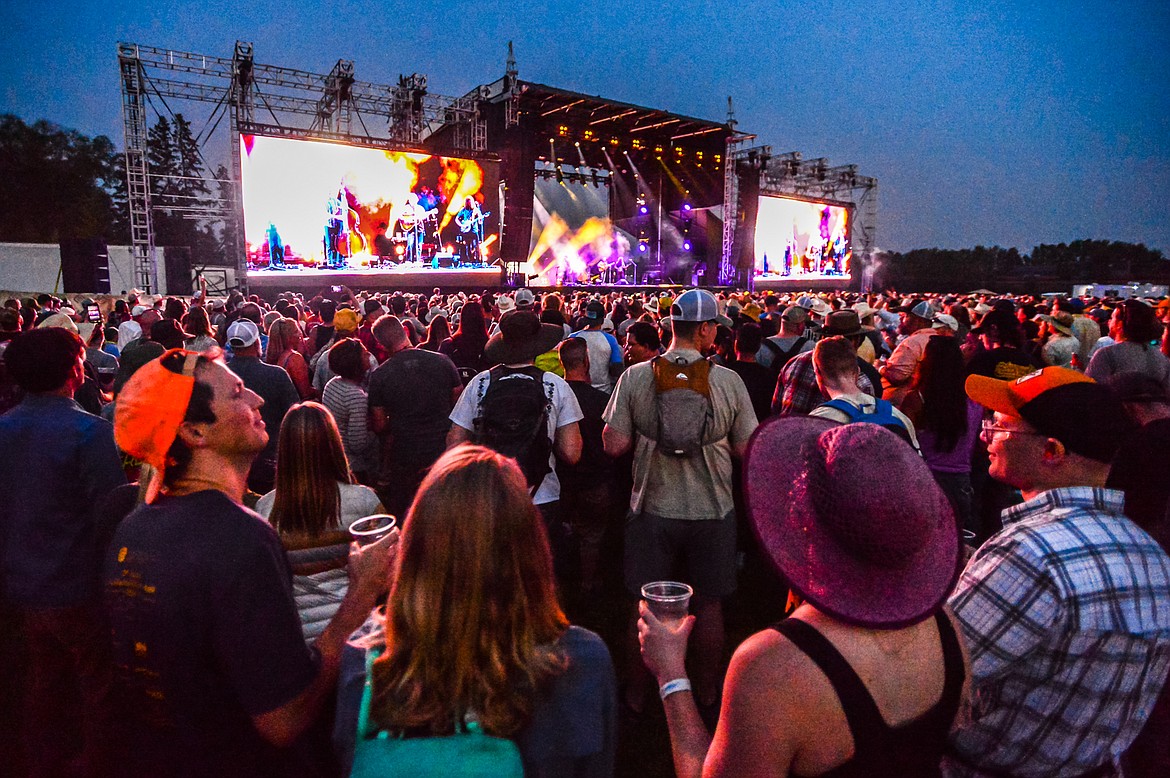 Billy Strings performs at Under the Big Sky Festival in Whitefish on Friday, July 16, 2021. (Casey Kreider/Daily Inter Lake)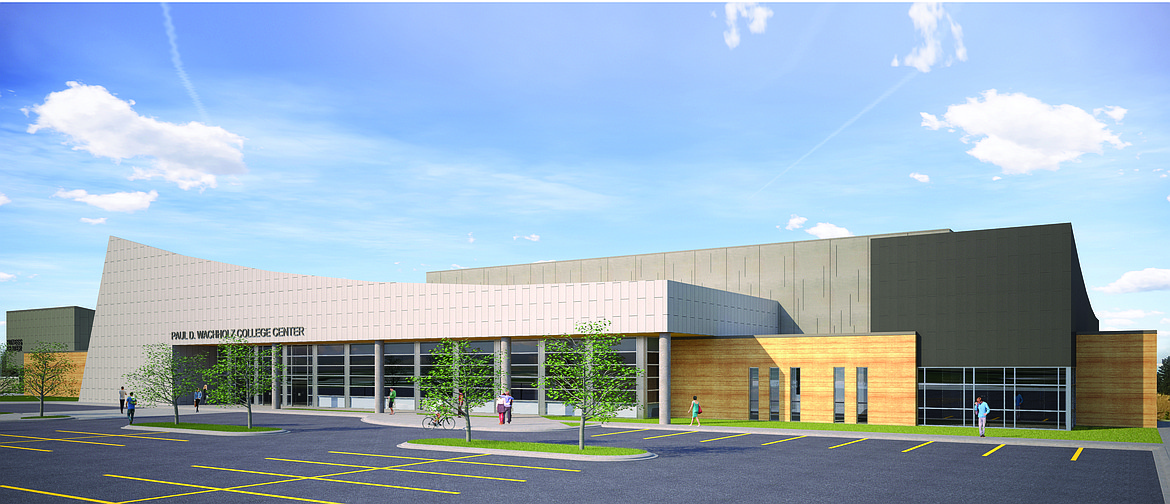 Artists rendering of the new Paul D. Wachholz College Center at Flathead Valley Community College. The Center is slated for a grand opening next summer.
Previous
Next
by
CAROL MARINO
Daily Inter Lake
|
December 29, 2021 12:00 AM
The Flathead Valley marks a milestone in 2022 when construction on the new 1,000-seat McClaren Hall and new Paul D. Wachholz College Center are completed at Flathead Valley Community College. A gala grand opening is planned for next summer.
"The College Center will be transformational for Northwest Montana, the community and the college," FVCC President Jane Karas said. "We will be hosting well-known performers and lecturers, which previously people would have had to travel to take advantage of such large scale events.
"We're also excited to collaborate with local artists and groups to provide them with more opportunities. We'll be hosting a variety of performances, from country, rock and jazz to comedy, dance and Broadway-style musical productions."
The Glacier Symphony is making plans to celebrate its 40th season next fall in McClaren Hall, which will become its performance home and is specifically designed with symphonic acoustics in mind, Glacier Symphony and Chorale's conductor and music director John Zoltek said in a recent interview with the Daily Inter Lake.
"Our move will be significant not only for us but for the whole valley," Zoltek said. "It will be a vibrant center for performance culture, improving both the symphony's and the audience's experience. It's going to open up so many possibilities."
McClaren Hall will feature state-of-the-art sound and lighting capabilities. It is the centerpiece of Paul D. Wachholz College Center, which Karas says will also house an art gallery, exhibition hall, outdoor amphitheater and multi-purpose activity complex.
"The College Center is going to expand the economic growth of the Flathead Valley. We hope to partner with the business community, hotels and restaurants to offer packages to bring people in during the shoulder seasons," Karas said, also mentioning that Matt Laughlin has been hired as the College Center's director.
"We greatly appreciate the community's support to help us build this Center," Karas said. "It just speaks of the interest and need in the community."
THE NEW 12,000 square-foot Jewel Basin Center near the intersection of Montana 82 and 35 in Bigfork opened this past June and is the home base for the Two Rivers Pickleball Club. The venue can also host other events and has successfully been used as a concert venue this year for local musicians Tommy Edwards and Eric Alan. The facility's main attraction is the northern wall of the building, which can be hydraulically elevated to reveal a gorgeous mountain view for an indoor/outdoor event center.
Snowline Acres recently expanded from its longtime origins as Snowline Tree Company and is now hosting concerts and other special events. This past summer outdoor concerts were held in the backyard's natural amphitheater. Facing the Swan Range, the venue was reconstructed in 2017 using the original wood and roof trusses of the former Kalispell Lumber Co. that had stood on U.S. 2 West since 1939.
Alpine Theatre Project moved into its new venue earlier this year. Formerly Mountain Cinemas at the Mountain Mall in Whitefish, ATP has renamed the space Mountain Center and has held a variety of shows there since April.
THERE IS certainly no shortage of live entertainment in and around the Flathead Valley and Northwest Montana heading into the new year, and it's all coming on the heels of 2021, when the valley saw a resurgence of live music and live performances, from coffee-shop strummers to large-scale concerts.
The Under the Big Sky Festival will be back at the Big Mountain Ranch in Whitefish. Concert dates are July 15 to 17. While the lineup has yet to be announced, festival fans know from the previous two concerts — in 2019 and 2021 — that organizers will not disappoint. With big names like Dwight Yoakum, Emmylou Harris, Nathaniel Rateliff and Band of Horses, Tyler Childers and Jason Isbell, and regional favorites like The Lil Smokies, Laney Lou and the Bird Dogs and Mike Murray, Under the Big Sky has become a destination music festival for folks across the country.
The Red Ants Pants Music Festival returns to White Sulfur Springs. It was founded in 2011 by Sarah Calhoun, owner of the small town's workwear company, and has grown from its grassroots to one of the largest music festivals in the Northwest. Festival dates are set for July 28 to 31. The lineup will be announced April 2.
Rockin' the Rivers festival returns in August to Three Forks. The Jefferson River Canyon carves out a natural outdoor amphitheater for the three-day celebration of rock music; last year's headliners were Candlebox and .38 Special. Next year's festival is slated for Aug. 11 to 13, though dates are still to be confirmed.
The Montana Folk Festival returns to Uptown Butte after a two-year hiatus due to the pandemic. Celebrating its 10th year in 2022, the festival showcases performances by more than 200 artists on six stages, including the Original Stage, located at the Original Mineyard with its expansive views of Butte and the surrounding mountains. Slated for July 8 to 10, the free-of-charge festival typically draws 160,000 concert goers.
Rock and Roll Hall of Fame guitarist Carlos Santana and his band will be stopping at the Adams Center at University of Montana in Missoula April 4 on their 15-gig Blessings and Miracles tour.
Live music has never been more accessible and within reach for Northwest Montanans. A steady stream of concerts are being announced throughout the new year in the Flathead Valley's watering holes, as well as the Kettlehouse Amphitheatre in Bonner and The Wilma in Missoula.
Community editor Carol Marino may be reached at 406-758-4440 or community@dailyinterlake.com.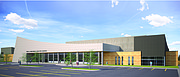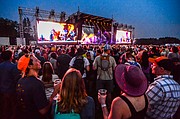 ---