Missoula artist a finalist in PBR can art contest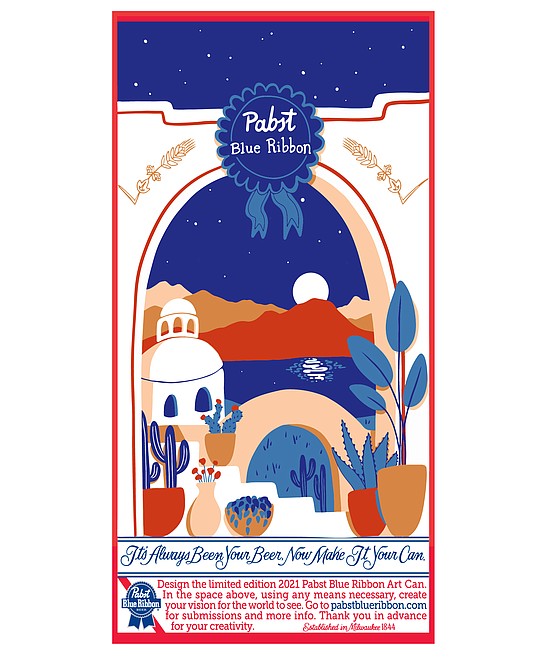 Missoula artist Emma Covill designed this can art titled "Desert Nightcap" for Pabst Blue Ribbon's Art Can Contest
Pabst Blue Ribbon recently announced that Missoula artist Emma Covill is among the top 25 finalists for its annual can art contest, besting over 4,000 entries, and the public now has the chance to vote for their favorite finalist.
Covill is an artist, designer, ceramics maker, photographer and painter.
Every year, PBR hosts the Art Can Contest to give emerging artists from around the world an opportunity to have their original artwork decorate 30 million cans of PBR across the U.S., with cash prizes for the top three winners. Since its launch, the contest has covered over 350 million cans in art and awarded over $100,000 in prize money.
Should Covill win, she would receive $10,000. Pabst fans can cast their vote for their favorite design online at https://pabstblueribbon.com/art/
The Art Can Contest is part of PBR's 1000 creators initiative, launched last April and dedicated to commissioning work from 1,000 creators across the country in the wake of COVID-19.
The winners of the Art Can Contest will be announced Feb. 19, with voting closing Feb. 17.
Recent Headlines
---