Snowmobiler killed in Swan Range avalanche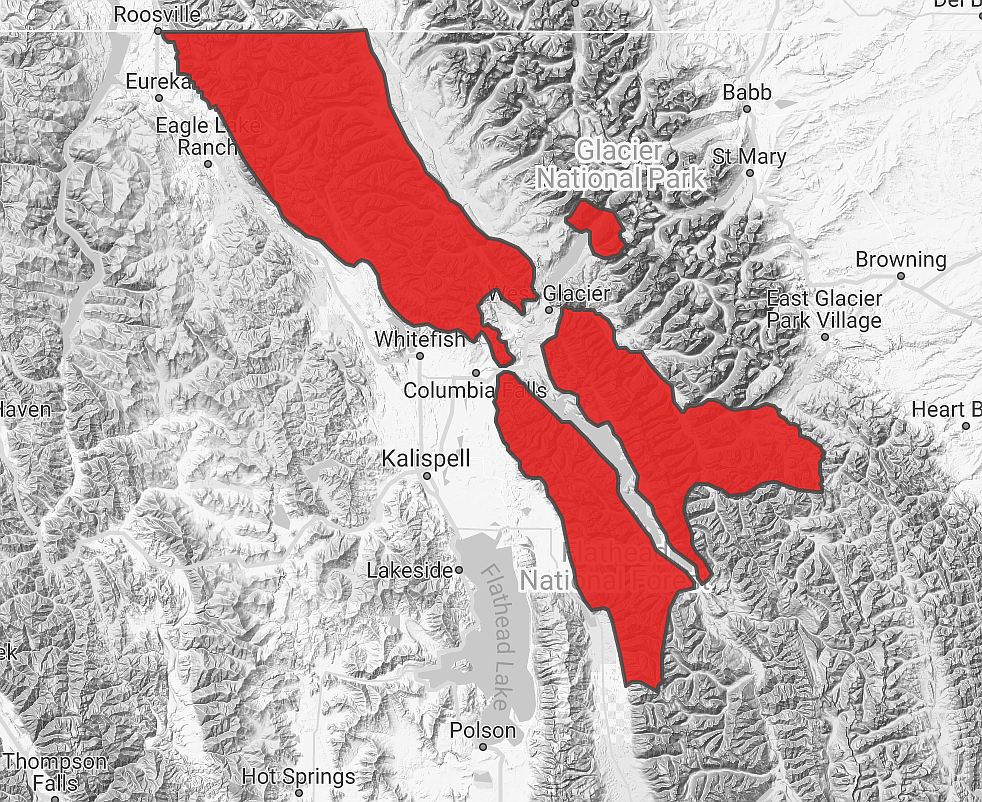 Dangerous avalanche conditions exist across Northwest Montana.
One snowmobiler was killed in an avalanche while riding in the Swan Range east of Kalispell on Saturday, the Flathead Avalanche Center reported Sunday morning.
According to a preliminary report, several snowmobilers were caught in the slide and man from Kalispell was buried and killed. The victim was identified Monday as Dave Cano, 59.
Flathead County Sheriff Brian Heino said the incident occurred northeast of Wildcat Lake.
Heino said the man was with a group of friends who had ridden in from the Hungry Horse Reservoir side.
His friends dug him out and tried CPR without success. Heino said they rode out and called 911 at about 3 p.m. Saturday.
Two Bear Air, North Valley Search and Rescue and Sheriff's Office snowmobile teams tried to get to the location, but severe weather conditions prevented a recovery.
Heino said searchers returned Sunday morning and a Two Bear Air unit recovered the man.
"Our condolences go out to the friends, family and everyone involved in the accident," the Avalanche Center posted on social media.
The incident marked the first avalanche-related death in Montana this season.
In a separate incident Saturday a snowmobiler was caught in a slide, but was able to remain on top of the moving debris and came away uninjured, the Center reported.
An avalanche warning was issued for the Northwest Montana backcountry over the weekend due to very dangerous conditions. The advisory area included the Swan, Whitefish and Flathead Ranges, and the Lake McDonald and Marias Pass areas of Glacier National Park, and was in effect through Monday.
"For 9 days straight, riders have triggered avalanches large enough to bury, injure and kill a person," the Flathead Avalanche Center's advisory stated Sunday. "Some of these avalanches were large enough to destroy a wood frame house. If you decide to head into the mountains today, enjoy the new powder snow in non-avalanche terrain. If you have a hard time identifying avalanche terrain, it is best to stay home today."
A persistent weak layer in the snowpack buried 3 feet deep is a main concern, with avalanches happening in areas that typically don't slide, the advisory warned.
Get the lasted avalanche advisory at www.flatheadavalanche.org.
While the snow storm wrapped up Sunday morning, dangerously cold temperatures moved into the region that will linger all week.
Lows in the single digits and below zero are expected for the Flathead Valley to start the week. Windchills will dip to minus 20 or below.
By Thursday, highs in Western Montana will be in the single digits.
"Right now, Friday morning looks to be the coldest with most of western Montana well below zero and central Idaho dipping into the single digits to near 0," The National Weather Service in Missoula stated in its forecast Sunday. "Some of the typically colder locations in Montana like Butte, Seeley Lake and the Ovando area will likely drop below minus 20 Friday morning with minus 30 still possible."
Recent Headlines
---