Professionals discover the Flathead as remote workplace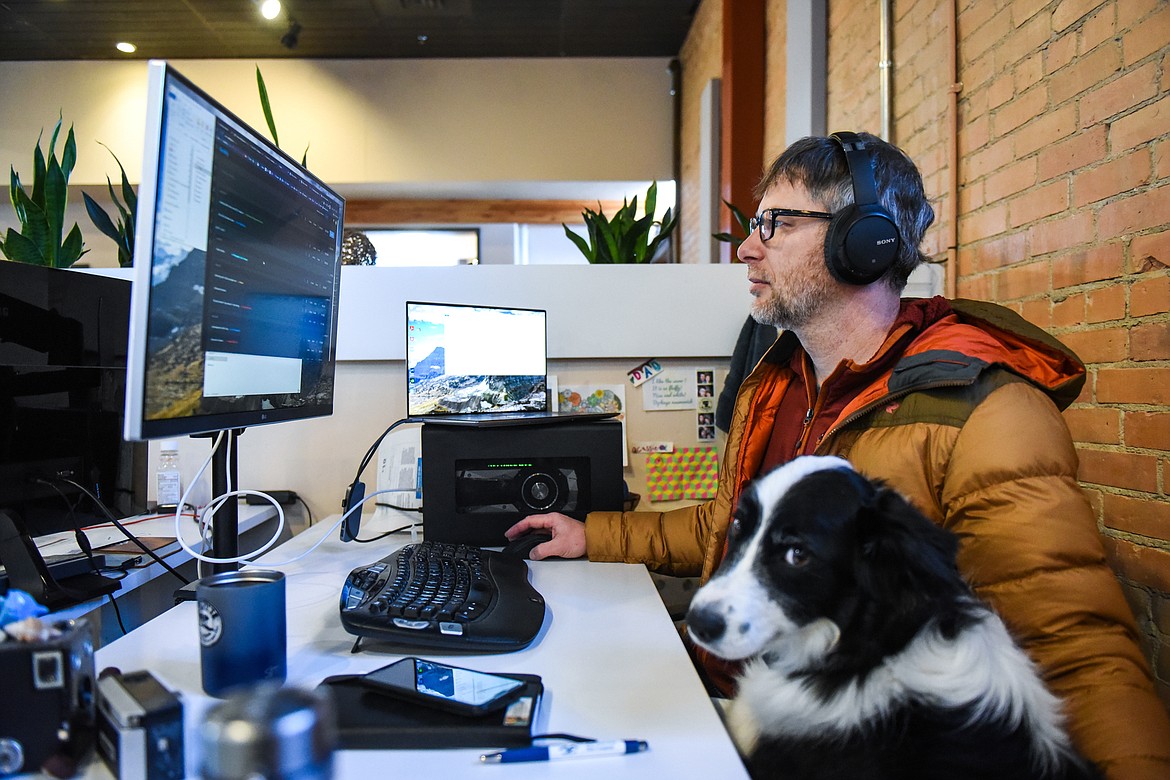 Lech Naumovich, of Whitefish, works at one of the dedicated desks with his border collie Silene at Basecamp Coworking in Whitefish on Thursday, Feb. 11. (Casey Kreider/Daily Inter Lake)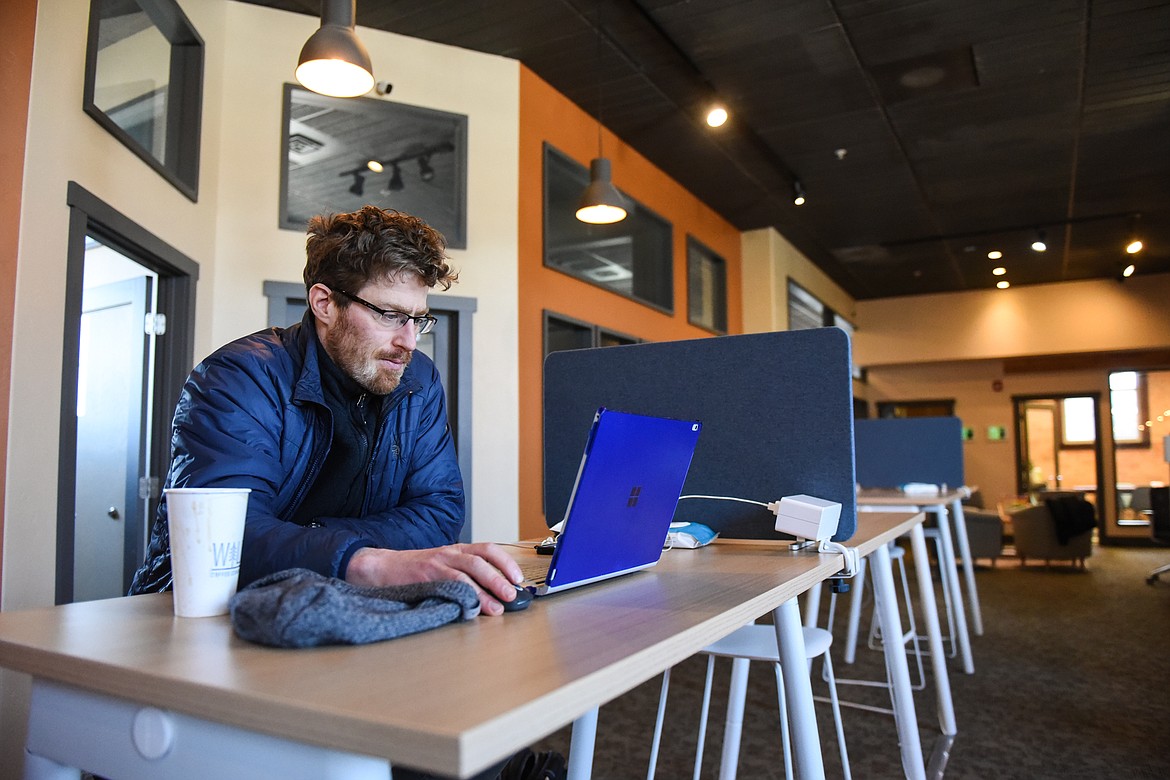 Will Dickinson, of Whitefish, works at one of the hotdesks at Basecamp Coworking in Whitefish on Thursday, Feb. 11. Dickinson works remotely for a ski company doing data analysis and business intelligence. (Casey Kreider/Daily Inter Lake)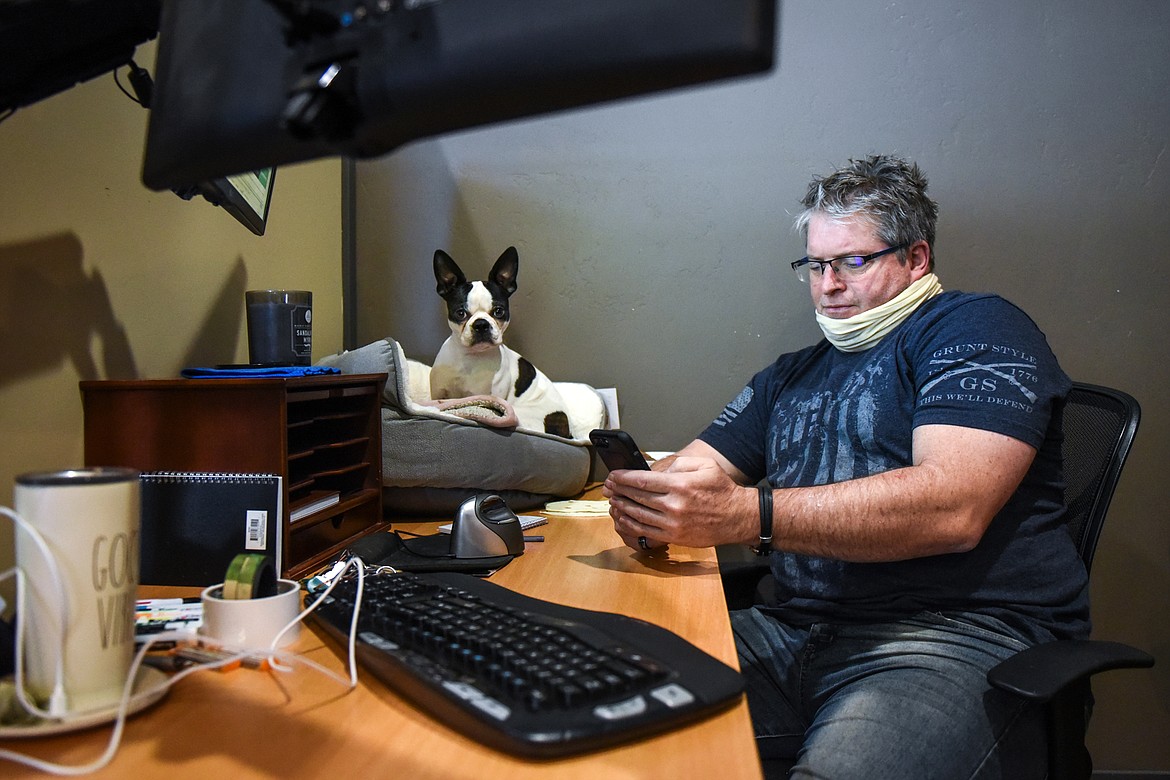 Brandon Squires, of Hungry Horse, works at one of the dedicated desks with his Boston terrier Bixly at Basecamp Coworking in Whitefish on Thursday, Feb. 11. Squires sells insurance and day trades. (Casey Kreider/Daily Inter Lake)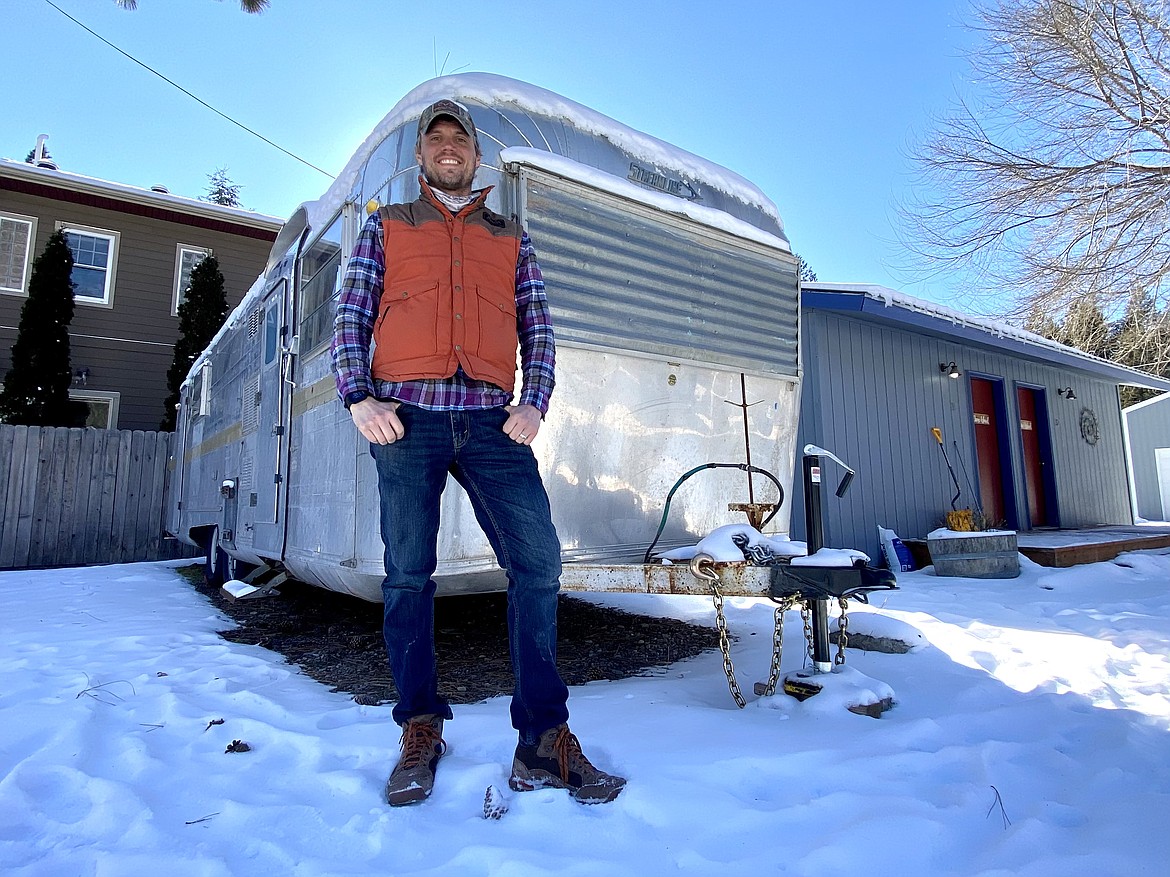 Josh Schukman outside the Airstream camper where he's lived and worked for 5 years (photo credit Brittain Kovac).
Previous
Next
by
BRET ANNE SERBIN
Daily Inter Lake
|
February 14, 2021 12:00 AM
They're easy to miss, hunkered down behind laptops in home offices, but remote workers are quietly setting up shop around the Flathead Valley.
The COVID-19 pandemic spurred companies nationwide to adopt more flexible, socially distanced operations, so for many of their employees, the home is now the workplace. And for some of these remote workers, the Flathead has become home.
"The phenomenon has been identified nationally as the 'Zoom town effect'," explained Christina Henderson, the executive director of Montana's High-Tech Business Alliance, an initiative that promotes the technology industry throughout the state.
In its "Remote Workforce Toolkit," The Montana Department of Labor and Industry cites 2020 data from Flexjobs and Global Workplace Analytics that counted 4.7 million remote workers across the U.S.
Thanks to online formats such as Zoom video conferencing, professionals in industries such as technology and other digitally oriented fields have found themselves able to work from anywhere. So some have decided to work from so-called "Zoom towns," including Missoula, Bozeman and Butte.
Though these Montana cities have been highlighted in national conversations about the trend, Henderson said this migration isn't staying within certain town limits. "All of Montana seems to be one giant Zoom state," Henderson observed.
IT'S A widespread phenomenon, but not just any area makes a good candidate for a Zoom town. The recent transplants seem to be looking for a specific mix of amenities — open spaces but modern infrastructure, and community without congestion. Qualities, Henderson pointed out, "the Flathead Valley has in spades."
That's what brought Josh Schukman and his wife Brittain Kovac to Bigfork from Kansas City just a few weeks ago.
"This area is just attractive for people looking to work remotely because it's beautiful," said Schukman, who spent the past five years working out of an RV parked around the country.
Schukman and his wife decided to settle in Bigfork to take advantage of the fluidity of a remote work schedule: Schukman can step away from the computer in the middle of the day to walk down to Flathead Lake for a quick reset.
After working from his camper all across the U.S., he knows that's an experience he can't find just anywhere.
"You can do that around here," Schukman said. "That's a huge benefit of this area."
It wasn't actually the lifestyle that first drew him to remote work, but the business possibilities for his internationally focused consulting firm. With clients on almost every continent, Schukman said, "by necessity I had to figure out how to work remotely."
He recalled participating in video conferences and navigating time zones long before those trends became normal business practices. That experience served him well when he and Kovac embarked on life on the road and Schukman switched to writing full time for RV and outdoor blogs. And when their travels led them to Bigfork, that background also allowed the couple to quickly put down roots.
For the winter, the pair traded their Airstream for a cabin at Flathead Lake Resort, which has helped make the February move a little easier. In the summer, they'll co-manage the seasonal resort, and in the off-season they plan on relying on the income from Schukman's writing gigs.
And for company, they'll have fellow RVers Ken and April Pishna.
Both couples, who met on the road, stressed community is among the top priorities for remote workers who don't have the traditional camaraderie of an office. The desire to build that community led Schukman to extend invitations to fellow remote workers to join him and Kovac in Bigfork.
So far, the Pishnas are the only ones who have taken him up on his offer, and their current plan is just to stay through the summer.
"We're not done yet," insisted April. "We're still exploring."
The Colorado couple has been living on the road for two and a half years, creating digital content including a beer-based blog and podcast known as Living a Stout Life.
Like Schukman and Kovac, they weren't keen on staying put in one place, but, if they did, the Flathead boasts all the offerings they would look for, from outdoor activities to social spots, particularly breweries.

"We wouldn't do this just anywhere," April said.
REMOTE WORK simply isn't possible everywhere or for everyone. The biggest challenge reported by remote workers is internet access, which remains elusive in many parts of Montana. Remote workers also said they look for designated places where they can whip out their laptops and get to work, such as coffee shops, libraries or specialized co-working spaces such as Basecamp Coworking in Whitefish.
The public, reservation-based office space fills a need for those without a specific workplace of their own. Any professional in the area can reserve access to a desk, conference room or private phone booth in the cozy professional setting above Loula's Café on Second Street.
Since then pandemic has sent many workers home, Basecamp founder Drew Fortner said the 2-year-old coworking space has seen an increase in new membership applications, especially from recently relocated applicants.
Last summer was their busiest season so far, and there's still an extensive waitlist to get access to a desk. Social distancing requirements have limited the number of people allowed in the office, which has a capacity for 28 occupants, but Basecamp should be better able to meet demand when their second location opens this summer next to Bonsai Brewing, off Wisconsin Avenue in Whitefish.
"That's been exciting," Fortner said of the coworking company's recent growth. With the expansion, Basecamp is banking on remote work continuing to rise in Northwest Montana, and most indications seem to suggest they're right.
"I do think it's here to stay," Henderson with the Montana High-Tech Business Alliance agreed.
Reporter Bret Anne Serbin may be reached at (406)-758-4459 or bserbin@dailyinterlake.com.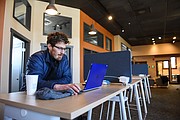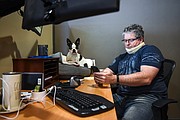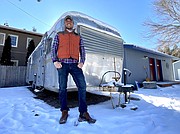 Recent Headlines
---