Joel Milton Mitchell, 55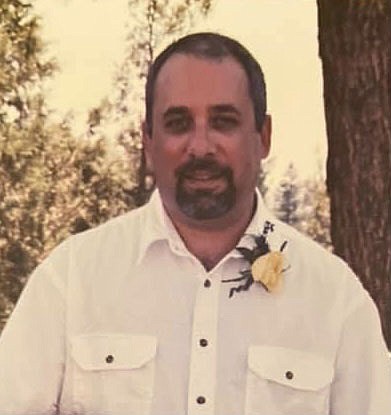 |
February 19, 2021 12:00 AM
Joel Milton Mitchell was born on Aug. 10, 1965, to Dan and Gail Mitchell.
He was taken too soon from us on Feb. 11, 2021, after a fall at his home.
For many years Joel enjoyed snowmobiling, fishing, camping, racing with his brother Eric, and hanging out with family and friends. Never one to shy away from a good time, Joel was always happy to be the life of the party.
He is survived by his daughter Brooke Allison, son Taylor Mitchell-Hearon, brother Scott, brother Paul (Michelle), brother Eric (Jessica), brother Rob Miller and sister Kim (Bob) Sutton. He was also Uncle Joel to Morghan, Melissa, Mcray, Abby, Willow, Joelie, RC, Krystal and Maddie.
He was preceded in death by his mother Gail Lyonias Mitchell, father Daniel Mitchell, stepmother Marian Mitchell and sister Danette Mitchell.
A very special thank you to all the staff in the ICU at Kalispell Regional Medical Center for taking care of Joel. Joel was an organ donor and helped save four lives, and for that we are extremely grateful.
In lieu of flowers donations can be made to LifeCenter Northwest in his honor; LifeCenter Northwest, 3650 131st Ave., SE Ste. 200, Bellevue, WA 98006.
Due to Covid restrictions, we will hopefully be having a celebration of his life this summer.
---