Donald Wayne Schiltz, 83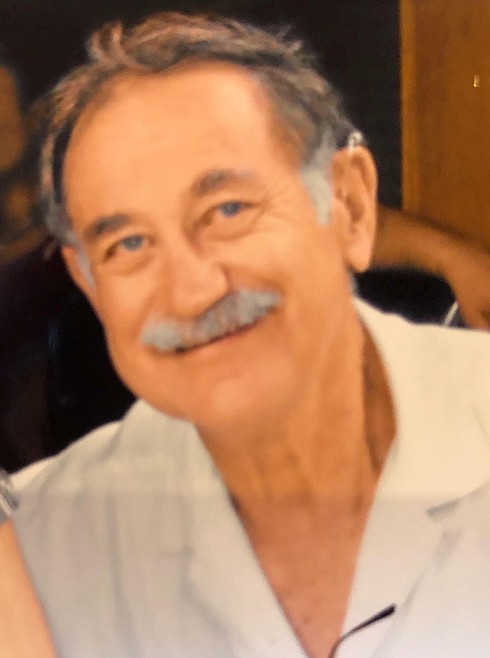 |
January 10, 2021 12:00 AM
Donald Wayne Schiltz, 83, of Bigfork, passed away Jan. 2, 2021, unexpectedly after a brief, but heroic battle with COVID-19.
Don was born Dec. 27, 1937, in Choteau to Forrest and Zelia "Peggy" Newman. Don's father died when he was 5 years old. His mother later married Jack Schiltz, who lovingly raised him as his own son. His elementary years were spent in Townsend and Helena. His family eventually moved to Polson, where he graduated from high school. Don attended college at Eastern Washington University. While working the following summer for the Bureau of Public Roads in Glacier National Park, he met Sharon Slethaug of Bigfork who was working as a housekeeper at Apgar Lodge during her summer break from Pacific Lutheran University. They had their first dance at the well-known Dew Drop Inn. They married in 1958 and remained married for 62 years. They had four children, Heather, Mark, Heidi and Cori.
Don completed college in 1961 with a bachelor's degree in English, with minors in philosophy and music. As an ROTC recruit, he was commissioned into the U.S. Army as a 2nd lieutenant. While serving two tours in Vietnam, Don was decorated with two Bronze Stars and the Silver Star for valor. In addition, he served in the 82nd Airborne; was an ROTC instructor at University of California in Berkeley; attended the Naval War College in Newport, Rhode Island; served as an Army officer at NATO headquarters in Mannheim, Germany, and instructed at the United States Army Command and General Staff College in Fort Leavenworth, Kansas. Don retired from the U.S. Army as a lieutenant colonel in 1983.
After retiring from the military, Don and Sharon returned to Bigfork to farm the 20 acres of land they had bought from Sharon's grandmother. He became legendary for providing "practically perfect" Christmas trees for the Bigfork community and beyond for the next 38 years.
Don had other passions in his life beyond his work. He played guitar and sang folk songs, and he was a frequent request to perform at many weddings, funerals and family gatherings. He had an incredible tenor voice and was a remarkable whistler. In the 1970s and '80s, he fell in love with running, and he completed many marathons and other road races. Throughout his life he always maintained a passion for reading. He collected an extensive library of over 10,000 books, and his library is still awe inspiring.
Don was honest and outspoken, which may have appeared to some as cranky, but he had a heart of gold and would do anything for anyone. He loved his Bigfork community, especially his "second family" at Bigfork Harvest Foods, where he knew everyone by name. He deeply loved all his family, including his pets, but his wife Sharon remained the greatest love of his life.
Don was preceded in death by his fathers, Forest Newman and Jack Schiltz, mother Peggy Schiltz, daughter Heidi Schiltz Westmoreland, daughter-in-law Cindy Schiltz, and pets Bing, Scruffy, Honey, Murr and Snowy.
He is survived by his wife of 62 years, Sharon Schiltz: his brother, John (and Christy) Schiltz; children, Heather (and Dave) Fern, Mark Schiltz (and Cissy Klein), Cori (and Mike) Wellenstein; son-in-law, Brad Westmoreland (and Andrea Ceja); grandchildren, Holly, Daniel, Jacob, Forrest, Ahna, Taylor, Olivia, Luke, Ethan, Heidi and Gretta; great-grandchildren, Miles and Juliette; and numerous nieces and nephews.
The family would like to especially thank the staff at the Kalispell Regional Medical Center COVID-19 ward, medical floor and cafeteria for helping to make Don's final hours meaningful, comfortable and peaceful. Their compassion, empathy and professionalism were unmatched.
An in-person memorial will be held later when it is safe for family and friends to gather.
The family requests that donations be designated to Bigfork Quick Response Unit, or to the ImagineIF Library Foundation in Bigfork.
"A society grows great when old men plant trees whose shade they know they shall never sit in."
---