The Spot: New drive-thru features gourmet doughnuts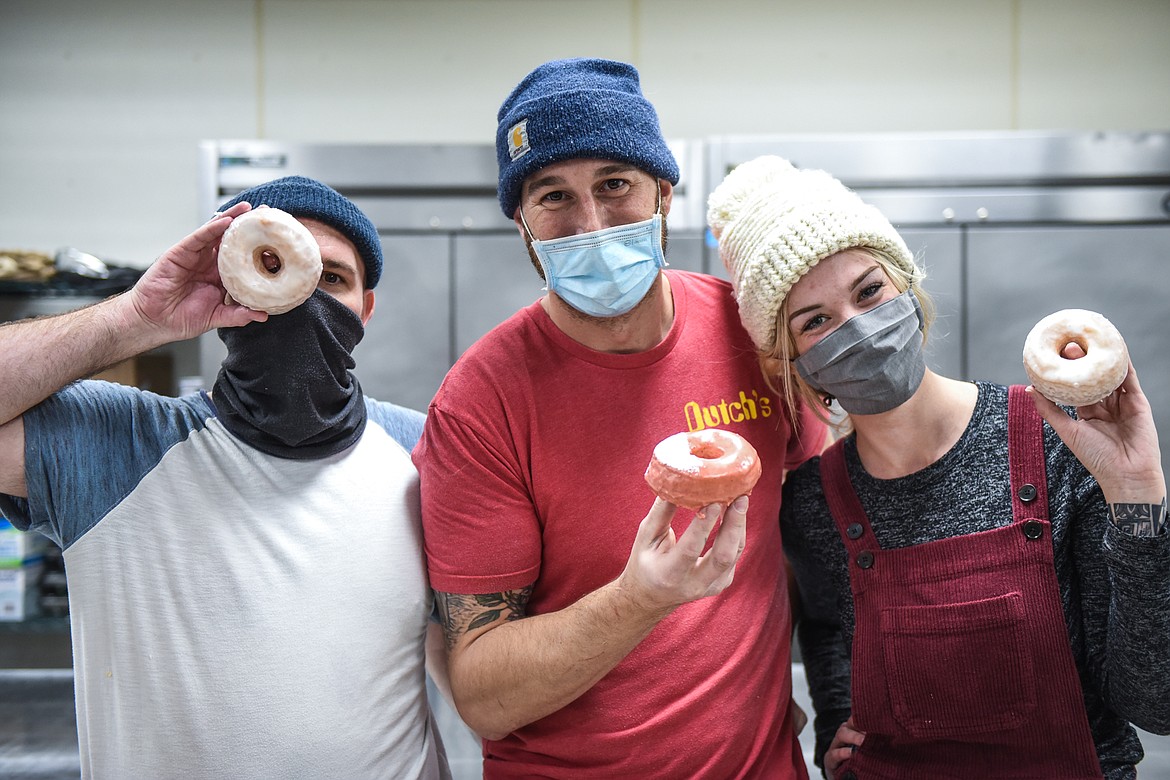 Patrick Dale, Frank Hanes and Leanna Carlson at The Spot in Kalispell on Friday, Jan. 8. (Casey Kreider/Daily Inter Lake)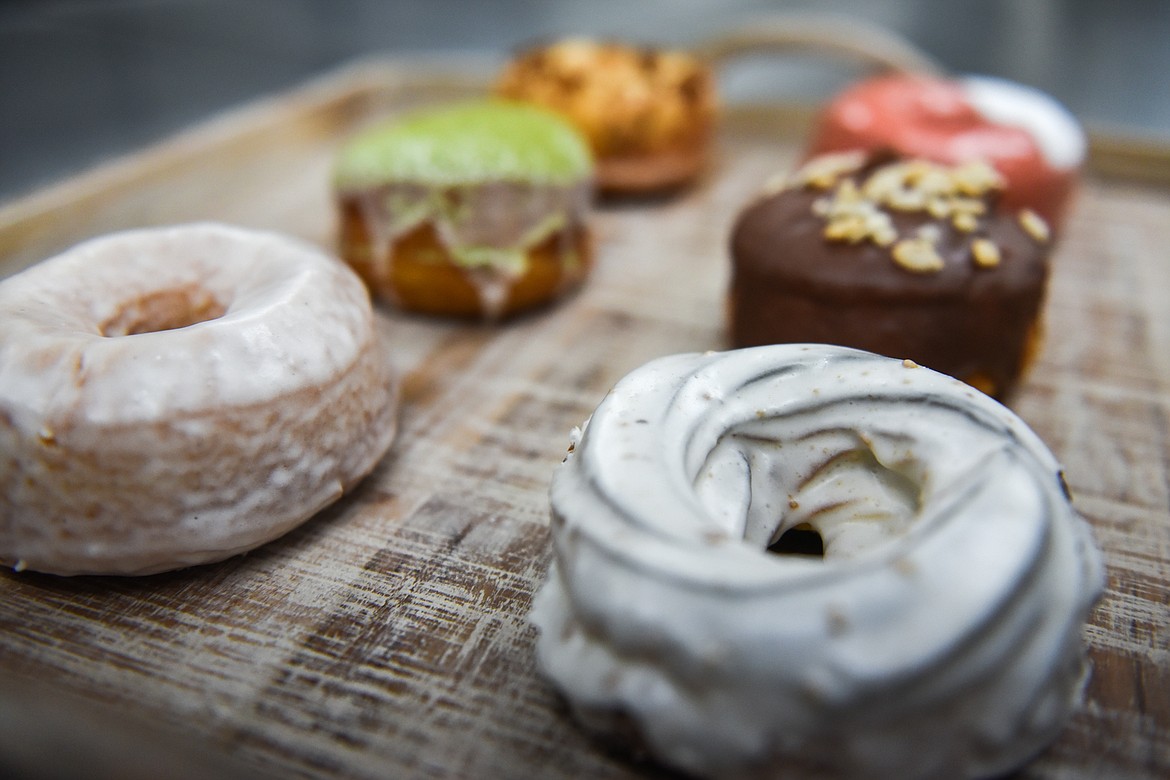 A selection of donuts on display at The Spot in Kalispell on Friday, Jan. 8. (Casey Kreider/Daily Inter Lake)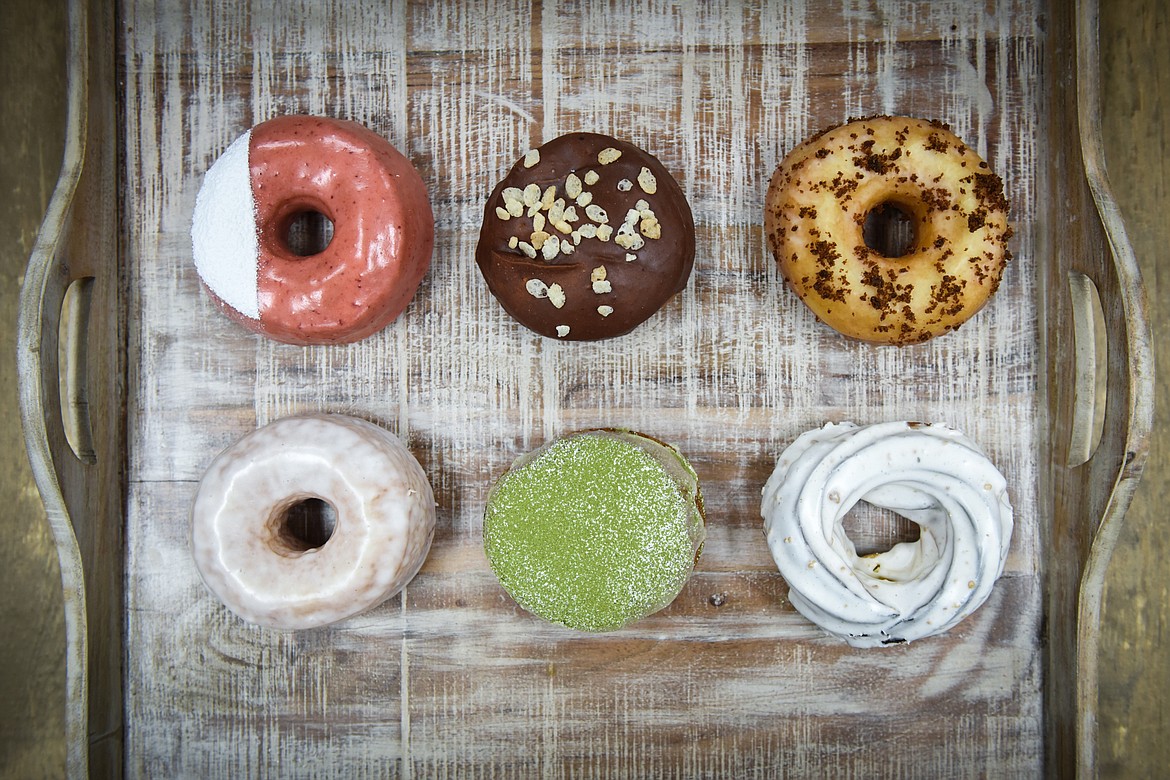 A selection of donuts on display at The Spot in Kalispell on Friday, Jan. 8. (Casey Kreider/Daily Inter Lake)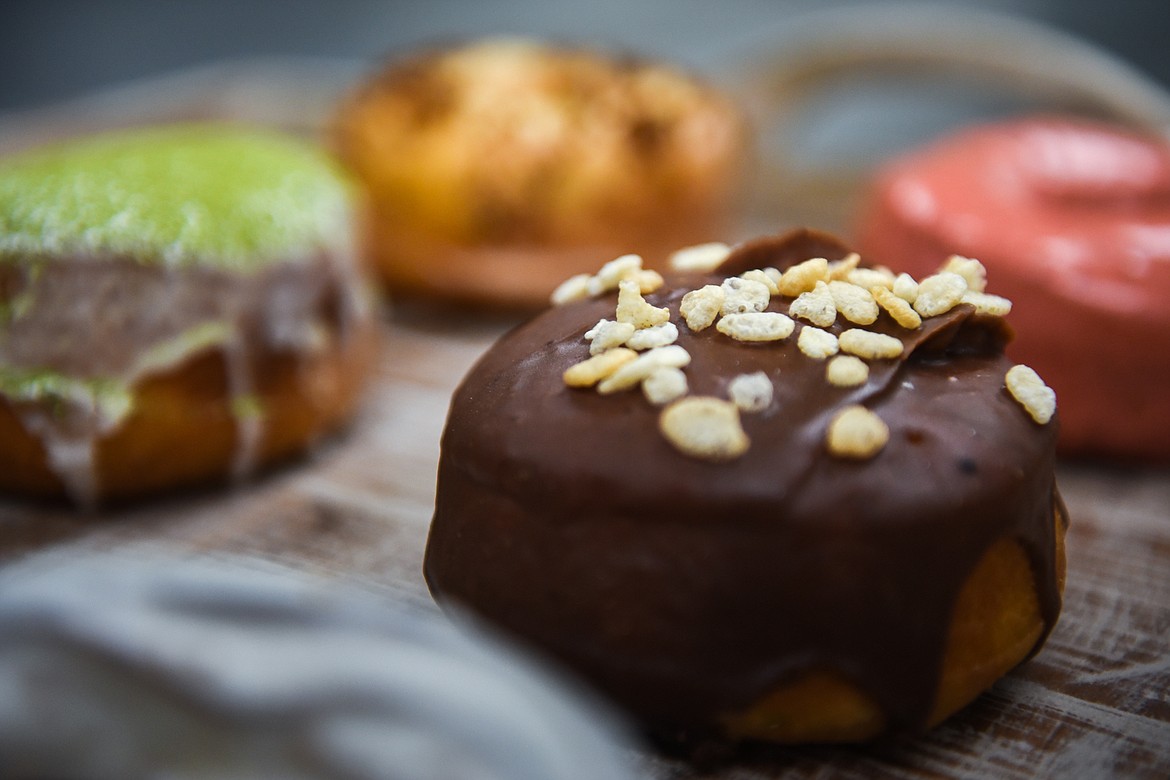 A selection of donuts on display at The Spot in Kalispell on Friday, Jan. 8. (Casey Kreider/Daily Inter Lake)
Previous
Next
by
BRET ANNE SERBIN
Daily Inter Lake
|
January 17, 2021 12:00 AM
Frank Hanes and Leanna Carlson think they've found a unique way to make some dough in the Flathead: opening a doughnut shop in Kalispell.
Simply dubbed "The Spot," the drive-thru doughnut shop is situated just north of The Scoreboard bar, in the former Pizza Hut building across from Woodland Park.

If the location seems a little unorthodox for a bakery, the doughnut flavors definitely will come as a surprise to most local palettes. Hanes' doughnut recipes feature nonconventional ingredients such as chai, ginger and matcha, an East Asian green powder.
"We're trying to do something different than what you can just go get at a grocery store," said Carlson.
Even though they've specialized in a baked good known for the hole in the middle, the inspiration for The Spot actually came from a desire to fill a gap in the local culinary scene. Hanes and Carlson noticed there wasn't a local shop anywhere in the valley that focused specifically on doughnuts, so they decided to take their fine dining backgrounds and put them toward the popular pastry.
"There was not much going on in doughnuts," Hanes observed.
Formerly a chef in big cities like New York and San Francisco, Hanes had some experience working with bread, which helped him craft the brioche recipe that forms the base for his doughnuts. But beyond bread-making, Hanes' training was far more focused on fine dining than desserts at a drive-thru.
The pair originally hail from Vermont, where Hanes had looked into opening his own restaurant. But he was put off by all the upfront costs and hurdles he'd have to face with such an undertaking.
"It would be too much waiting," Hanes lamented. "With this, you just have to wait for the dough."
Instead, a high school friend who attended Montana State University invited Hanes and Carlson to his new home in Whitefish.
That conversation took place in July 2020, and by October they had relocated some 2,000 miles west. Hanes got to work creating a menu, and The Spot opened its drive-thru window in November.
So far, The Spot's reception has been better than they could've hoped.
"A month in, people are hyped about us being here," said Hanes. He was interrupted by a van pulling up to the drive-thru an hour after the shop had closed, but neither Hanes nor Carlson seemed surprised by the late visitor. They both said they get a lot of doughnut aficionados showing up after hours.
Customers come for the original glaze and strawberry lime doughnuts, The Spot's top sellers, as well as the chocolate Krispie treat confection. The less familiar varieties, such as chai yogurt and lemon ginger crunch, have been steadily growing in popularity as local buyers start to branch out.
"People are not too put off," Carlson said.
But customers shouldn't get too comfortable, either, because the menu is going to change every month to introduce new, seasonal doughnuts. Hanes promised a few of the staples, like the original glaze, will stick around, but he's also looking to add new ideas, such as a cake doughnut.
The Spot just hired a sous chef, Patrick Dale, who is sure to bring his own twists to the treats, too. "If it's tasty, let's do it!" Dale said when asked about his approach to baking.
The Spot's upcoming changes won't be limited to doughnuts, either. This week, they introduced Bagel Thursday to add some variety on a slower sales day, and in February they hope to expand their hours with sandwiches for lunch.

That's not all they have cooking. Ultimately, Hanes and Carlson are aiming to take their doughnuts across the valley with a food truck, which they hope to have up and running by summer 2021.
But even when they go mobile, The Spot won't be going anywhere. Carlson said the East Kalispell location will be their "headquarters," no matter where the business ends up going.
"People can always find us here," she promised.
The Spot is located at 51 Woodland Park Dr., Kalispell. Hours are 6 a.m. to 11 a.m., weekdays, and 7 a.m. to 12 p.m. on weekends.
Reporter Bret Anne Serbin may be reached at 758-4459 or bserbin@dailyinterlake.com.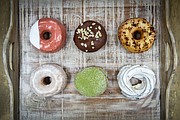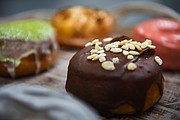 Recent Headlines
---