Whitefish Superwash: New facility accommodates pets, big rigs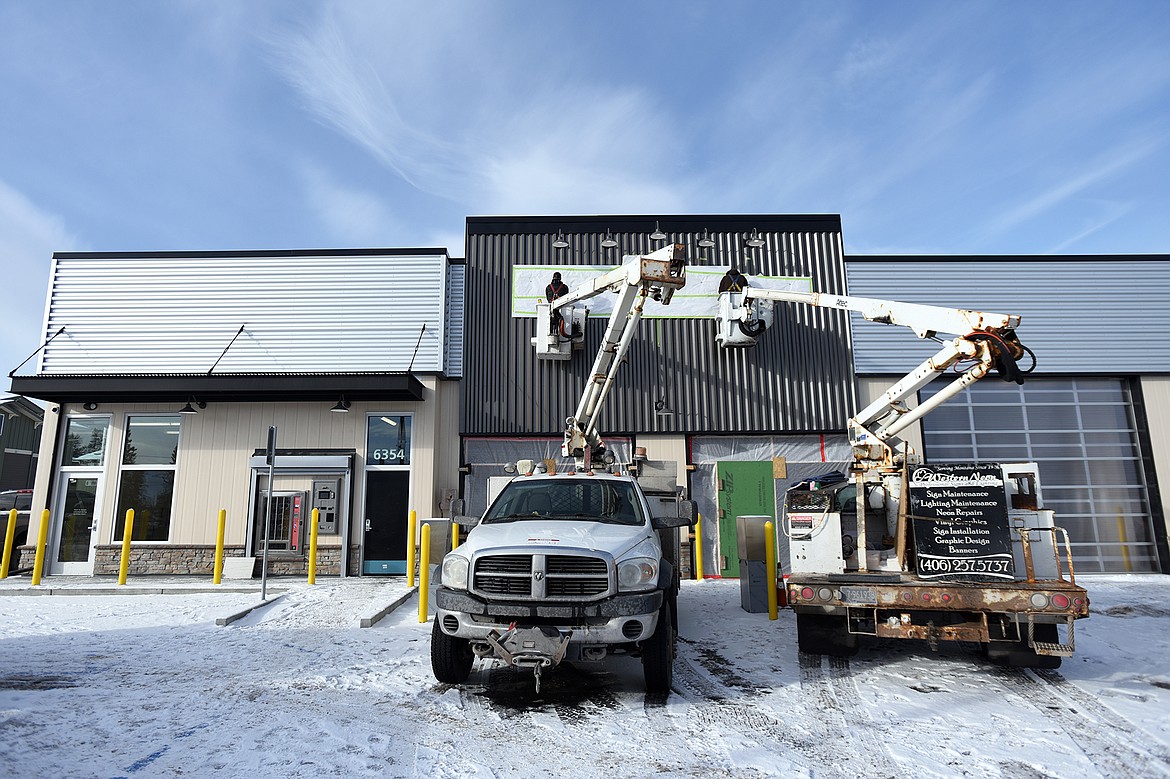 Brett Wagner, left, and Aaron Peterman, employees at Western Neon in Kalispell, begin to install a sign above Whitefish Superwash in Whitefish on Thursday. (Casey Kreider/Daily Inter Lake)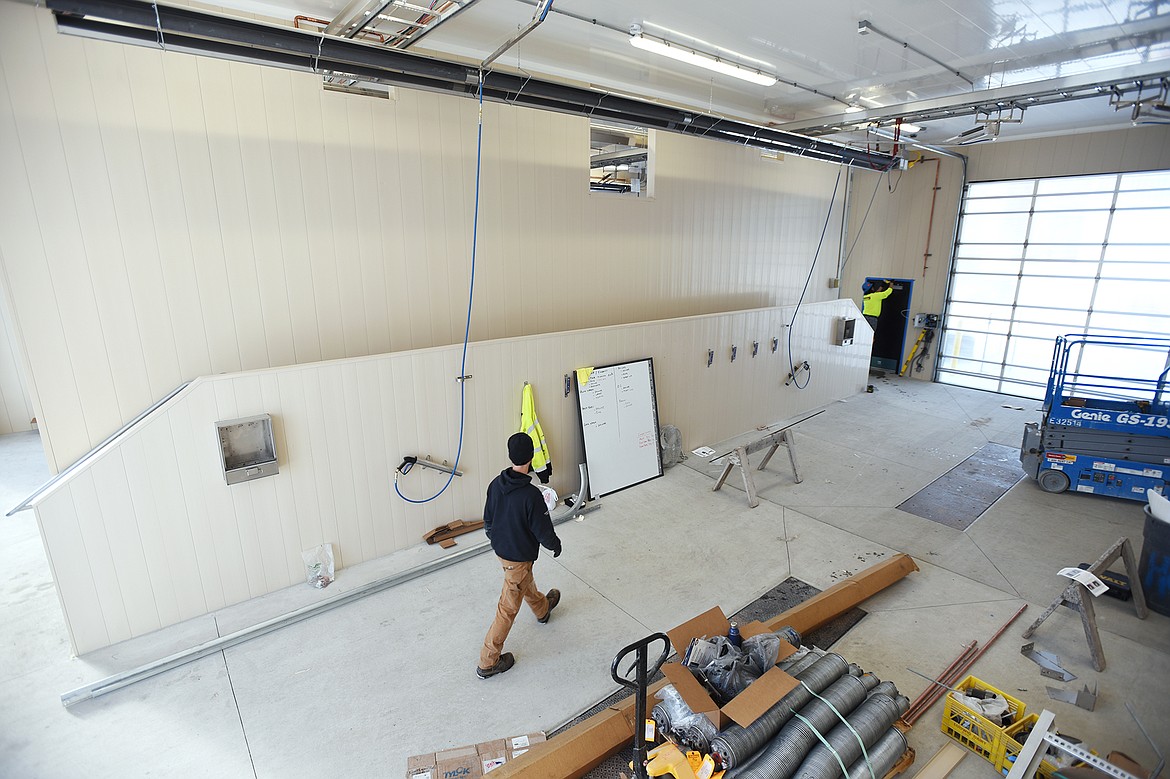 A large bay with stairs and platforms on both sides for washing RVs and trucks at Whitefish Superwash in Whitefish on Thursday. (Casey Kreider/Daily Inter Lake)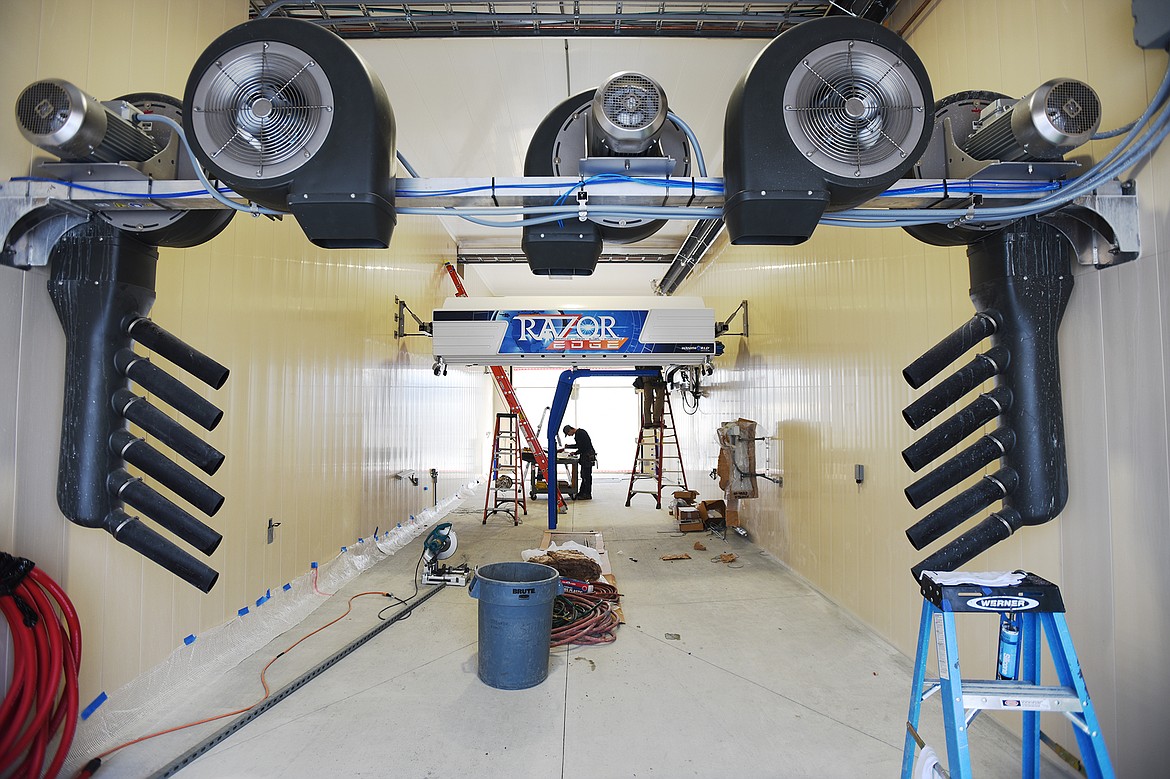 Work continues inside one of the bays at Whitefish Superwash in Whitefish on Thursday. (Casey Kreider/Daily Inter Lake)
Previous
Next
by
BRET ANNE SERBIN
Daily Inter Lake
|
January 31, 2021 12:00 AM
These days, cleanliness is near the top of everyone's mind, and Dennis Doherty is making it easier than ever to wash your car, RV or truck.
He expects the Whitefish Superwash to open this week with stations that service everything from pets to big toys.
"It's a much-needed product in the greater Whitefish area," Doherty observed.
He and his wife, Lea, own two other car washes north of the border in Canada. They're using that background to create an ultra-modern, user-friendly experience for every kind of vehicle owner in the Flathead Valley.
"Through our experience of building these things in the past, we asked our customers, 'what would you like to see in the future? What more do you need?'" said Doherty, who owns a home in Whitefish in addition to the family's Canadian properties.
The answers from customers were manifold. The Dohertys endeavored to incorporate as many solutions as they could find at the Whitefish Superwash, from space, to accessibility, to a mobile app.
The Whitefish Superwash has two fully automated touchless car-wash bays, plus four heated oversize bays that can fit cars, trucks and RVs of every size. A special touch in one of the mega bays is a set of stairs customers can use to climb above their big rigs and get a thorough top-down clean. Whitefish will be the first of the couple's car washes to feature this innovation.
There are also two indoor pet washes with towels, three outdoor vacuum systems and an outdoor wash station for horse trailers, ATVs and other unorthodox vehicles.
The massive size of the bays, and the easy access onto and off of U.S. 93 should be especially helpful for visitors hauling large equipment to the Superwash.
"Hopefully we've provided everything somebody would need," Doherty said.
IN THE spirit of innovation, the Whitefish Superwash will include new-age accoutrements such as a mobile app. Though it won't be up and running right from the get-go, the idea is that visitors can use the app to preload a payment method and go completely touchless at the site. There are plans for the app to add in a phone game that users can play to score discounts on services.
"It's all really very modern and really up-to-date," said Jeff Petrick, Doherty's communications director.
To add further convenience, the Superwash will accept Canadian and American credit cards.
Doherty said he selected the U.S. 93 location because it's located just down the street from RV parks and dealerships for auto and RV parts. He said he searched around for about a year before deciding to build at the current site, because he wanted to make sure he found the best location for his vision.
In fact, Doherty said he was so committed to meeting the community's needs, he even made a point of engineering the Superwash to be environmentally friendly. To that end, the facility will include a unique recycled water system designed to reuse water for undercarriage washes and cleaning the bays themselves.
According to Doherty, all of the products used to wash vehicles are also made to be environmentally friendly.
He hopes the special attention to local needs and interests will attract not only local motorists and Whitefish visitors, but also fleets from area businesses, government organizations and police departments.
Petrick promised the technologically advanced business will continue to stay on the cutting-edge after it opens. "There are a lot of good things coming as we roll out towards spring," he added.
Whitefish Superwash is located at 6354 U.S. 93 South. Hours are 6 a.m. to 10 p.m. every day, with attendants available starting at 8 a.m.
Reporter Bret Anne Serbin may be reached at 758-4459 or bserbin@dailyinterlake.com.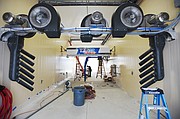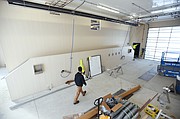 ---