Glacier Park headquarters now solar-powered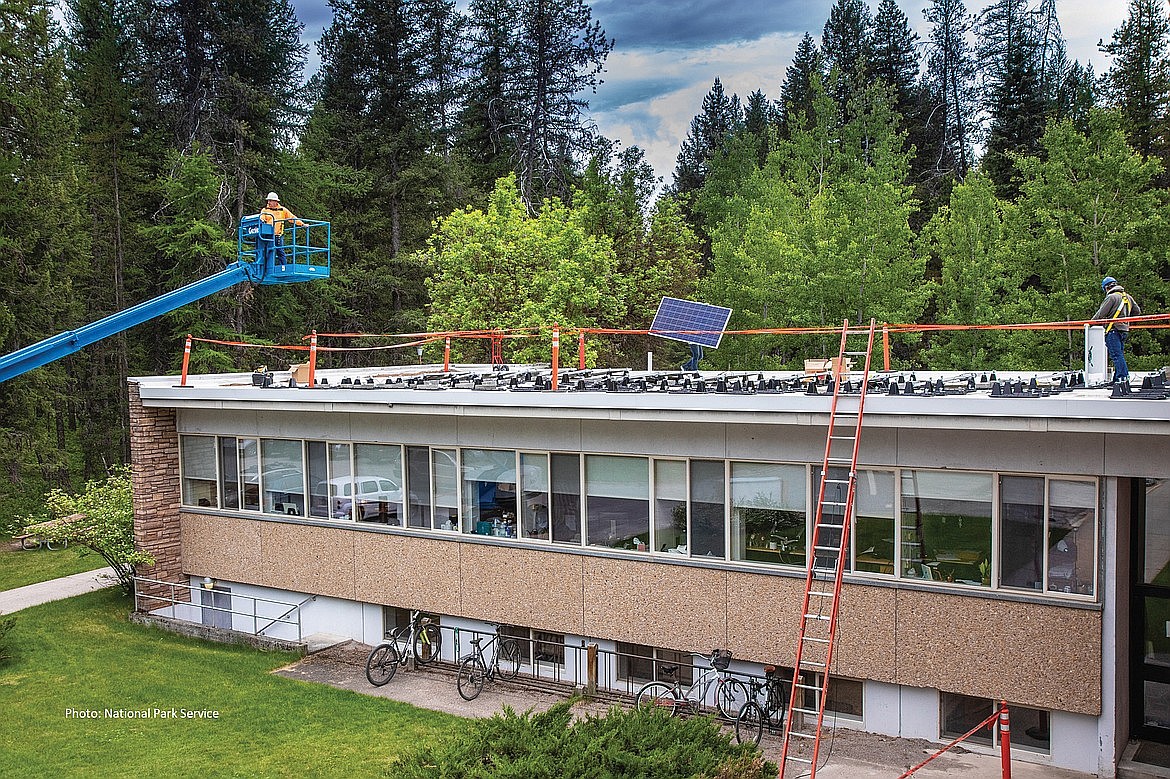 With support from the Glacier National Park Conservancy, Everybody Solar and the Dennis and Phyllis Washington Foundation, a solar array recently was installed on the roof of the Glacier National Park headquarters building. (National Park Service)
Glacier National Park's headquarters building has gone solar.
With support through the Glacier National Park Conservancy, Everybody Solar and the Dennis and Phyllis Washington Foundation, a solar array recently was installed on the roof of the building.
The array is projected to prevent the release of 37.9 tons of carbon dioxide into the atmosphere in its first year and reduce the park's overall operating costs to run the building, which houses most of the park's permanent staff year-round.
The new solar energy system consists of a 42.66-kilowatt solar array, and is expected to generate 48,500 kilowatt hours of electricity a year. That's equivalent to sequestering the carbon from 42.1 acres of forest each year. The financial and environmental savings from the solar energy system will last approximately 25 years, Everybody Solar said in a news release.
"Bringing solar energy to the headquarters will be Glacier National Park's largest energy project to date," said Jim Foster, chief facility manager for the park. "This project will show the public we mean business when it comes to sustainable practices."
The park also has a solar array at the Polebridge ranger station and the Apgar visitor center and uses smaller arrays at other small outposts that need power.
Recent Headlines
---