DNA confirms slain grizzly killed camper in Ovando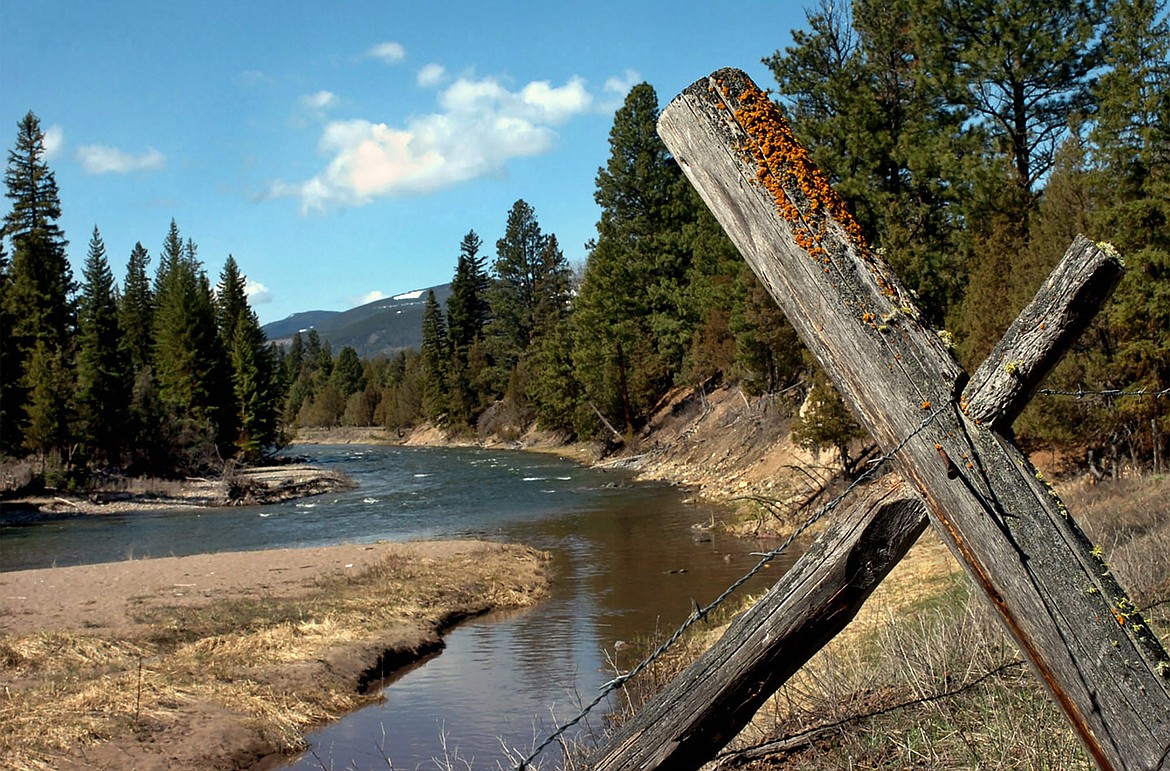 This April 26, 2006, file photo shows Jacobsen Creek, a tributary of the North Fork of the Blackfoot River near Ovando, Mont. (Jennifer Michaelis/Missoulian via AP)
by
Daily Inter Lake, Associated Press
|
July 14, 2021 4:30 PM
DNA tests have confirmed a grizzly bear killed by wildlife officials is the same bear that attacked and killed a camper last week in the tiny western Montana town of Ovando, officials said Wednesday.
Montana's Department of Fish, Wildlife and Parks said lab tests confirmed a match between DNA samples taken from the slain bear and a saliva sample from the scene of the July 6 attack that killed Leah Davis Lokan, 65, of Chico, California.
The same grizzly DNA also was detected in samples from two chicken coops the bear had raided.
Lokan had been on a long-distance bicycling trip through Ovando, a popular stop along the scenic Great Divide Mountain Bike Route, which runs nearly 2,500 miles from northern Montana to southern New Mexico.
Lokan was killed in the early hours of July 6 on the bear's second visit to the site near Ovando's post office where she and two fellow bicyclists were camping, officials said. The roughly 400-pound grizzly dragged her from her tent and killed her before the other campers could use bear spray to drive the animal away.
Federal wildlife officials shot and killed the bear early on July 9 near a chicken coop it had raided two days earlier. The bear also got into a chicken coop the night Lokan was killed.
Montana Fish, Wildlife and Parks spokesman Greg Lemon has said the bear was a healthy weight and showed no sign of illness.
Lokan, a retired nurse, was an experienced outdoors woman and cyclist, friends said. They said she was a free spirit, competitive and adventuresome and was aware of the dangers she faced on the trip.
Fish, Wildlife and Parks urges campers and other recreators to follow these tips when exploring the outdoors:
Carry bear spray and be prepared to use it.
Avoid surprise encounters by traveling in groups, making noise and being aware of surroundings, particularly in areas with limited sight lines and signs of recent bear activity, such as tracks, scat and turned-over rocks and logs.
Keep a clean camp by securely storing food and other items that might attract bears.
Find a list of bear-resistant containers on the Interagency Grizzly Bear Committee's website, igbconline.org.
---