West Valley School builds new classrooms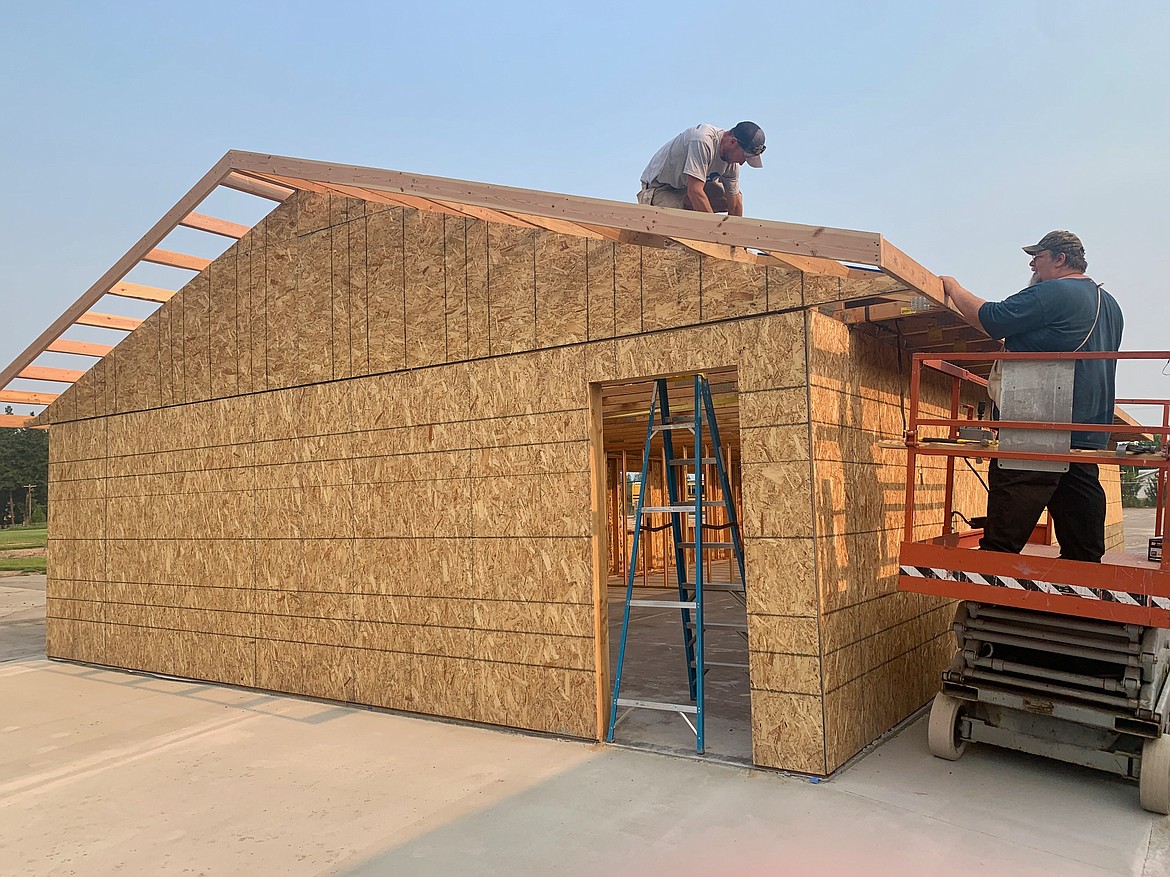 Tony Smith, a summer maintenance assistant for the West Valley School District, left, and Phil Jackson, the district's maintenance supervisor, construct two additional classrooms at the West Valley School on Tuesday, July 20, 2021. (Hilary Matheson/Daily Inter Lake)
by
HILARY MATHESON
Daily Inter Lake
|
July 21, 2021 12:00 AM
Two new classrooms are under construction at the West Valley School as the district strives to keep pace with enrollment growth.
"We started pretty much the day school got out, or a little before then," West Valley Superintendent Cal Ketchum said.
The classrooms are in a new building behind the school, where playground equipment used to be. The building is roughly 1,800 square feet and will cost less than $100,000, Ketchum said. He called it "a great bargain" considering the current costs and availability of materials and labor in the valley. The project will be covered by district building funds and federal COVID-19 relief funds.
The new building is being constructed in-house by district Maintenance Supervisor Phil Jackson and Tony Smith, a summer maintenance assistant. Electrical work and installation of a heating and cooling system will be contracted out. Ty McDonald, a Glacier High School student and West Valley graduate, also has helped Jackson and Smith put up the walls of the structure.
Elementary electives, or "specials," will be taught in the new building. Music courses will be relocated from the main building into the new facility. With the creation of a new elementary technology position, the new building also will be used for science, technology, engineering and math (STEM) instruction. The changes will free up two classrooms in the main building.
THE DISTRICT also is in the midst of facility planning, with Cushing Terrell facilitating the process. A steering committee of more than 40 community and staff members, which was formed last winter, is looking at different facility proposals such as what grades would be housed there — elementary or middle school — in addition to what property is available and the costs.
For now, creating a high school district is not an option, Ketchum said. Enrollment would need to surpass 1,000 students and voters would need to approve it.
"Even at that, we don't have the bonding capacity to build a high school. There's just no way," Ketchum said. "There isn't even really a need to do it. Our kids go to Glacier High School after they're done with eighth grade."
The middle school addition, which was built to ease overcrowding, was the last major construction project in the district. The addition, which included remodeling the existing building, was funded through a 20-year, $6.8 million bond issue voters approved in 2013.
"At the time, we bonded as much as we could — where now you can bond out for 100% of your taxable value so that helps a little bit," he said. "Our taxable value right now is about $26 million, that's what we could bond out for if we had to. Doesn't mean we will, but you could. Of that $26 million, we still owe about $5 million on our current bond. So you can only really bond out for about $21 million, right around there, because you can't do the full amount if you owe on another one."
The district anticipates a bond issue will be on the ballot in spring or fall 2022. He said a final decision on a potential ballot issue will be made in December.
WITH THE start of the new school year around the corner, Ketchum estimated enrollment between 750 and 800 students. He said there are about 50 students whose families opted for home-schooling during the pandemic last year who may return to West Valley.
"We've grown, on average, 5% over the last 15 to 20 years," he said.
And residential developments continue to be built in and around the West Valley School District.
"You've got one on Four Mile and Stillwater going up, and you've got other smaller ones," he said. "When they build these new housing projects, they don't have to take into consideration anything for schools. They do for fire and police and all that if it's in city limits, you know, but no consideration for schools whatsoever as far as housing and impact on schools.
"If you need more building space, you've got to do that as a school district. We're not tapped out yet as far as students go, but we're getting close," Ketchum said, noting that infrastructure such as the septic system can handle up to 900 students.
"We could add to the septic system, but then, what about parking?" he said. "We're at the point where we have an event out here, it almost has to be done by grade level because we have so many people it's difficult to accommodate larger groups."
Reporter Hilary Matheson may be reached at 406-758-4431 or hmatheson@dailyinterlake.com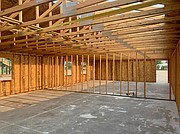 ---