Evacuation warning issued near Polebridge; new fire at Ashley Lake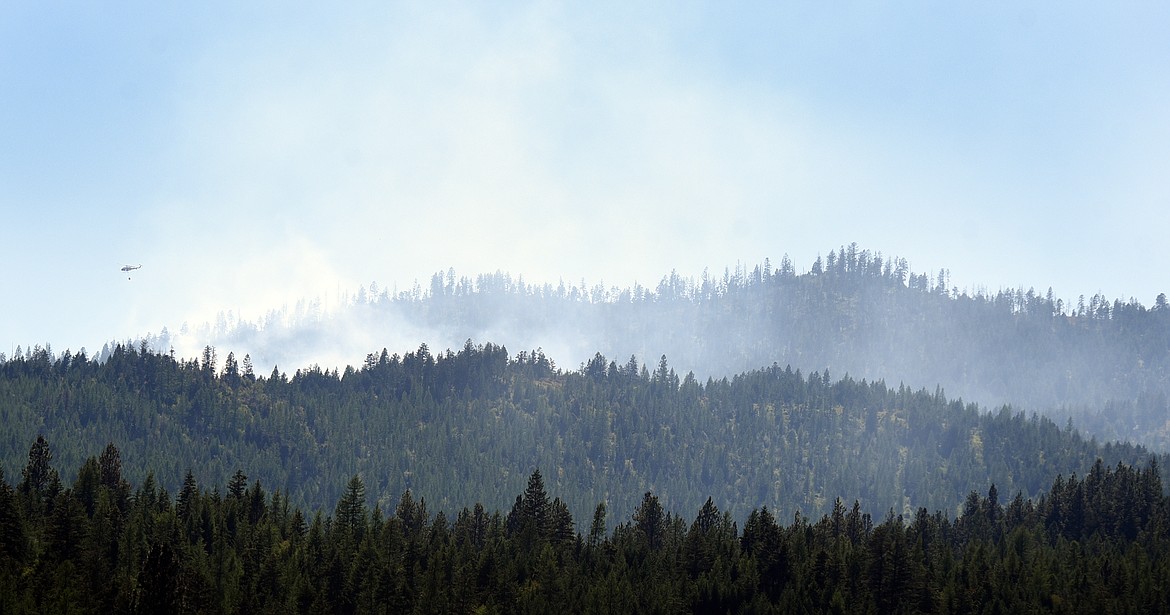 A helicopter drops water on the Boorman Creek Fire west of Kalispell on Thursday, July 22. The fire had burned about 4 acres as of 5 p.m. (Jeremy Weber/Daily Inter Lake)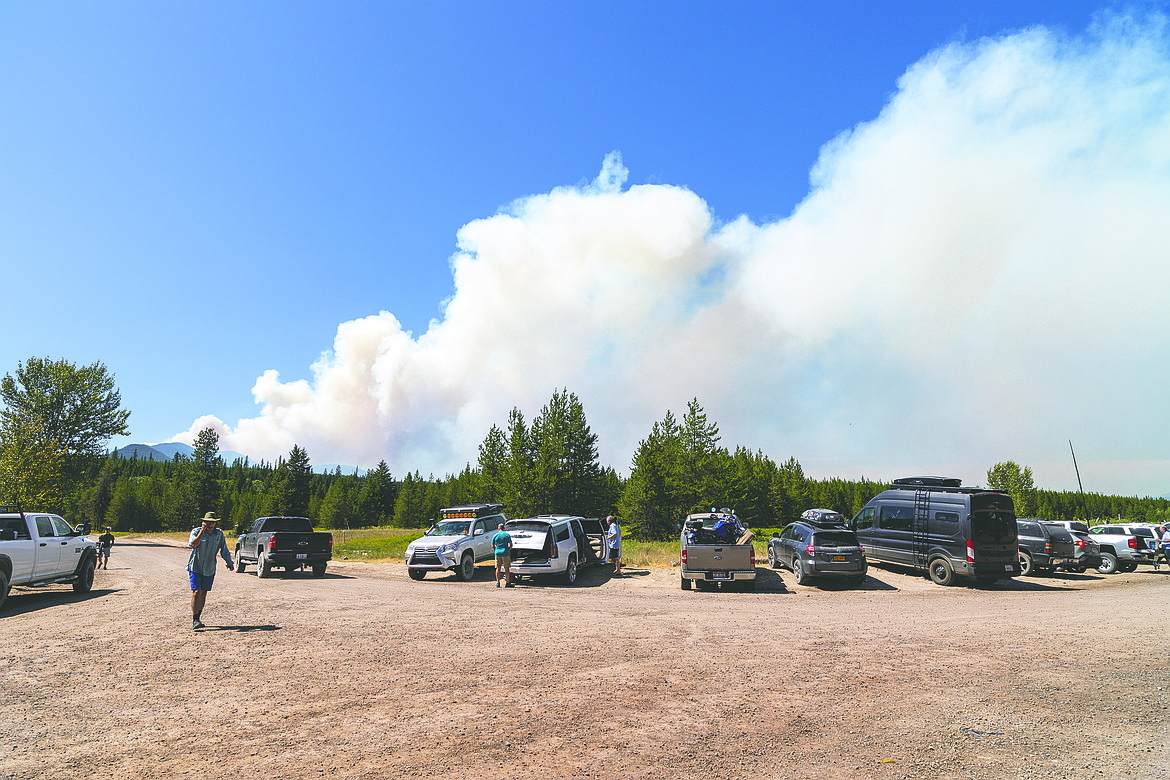 Smoke from the Hay Creek Fire burning on the Flathead Forest is seen from Polebridge on Thursday, July 22. (Chris Peterson/Hungry Horse News)
Previous
Next
by
SCOTT SHINDLEDECKER
Daily Inter Lake
|
July 22, 2021 4:00 PM
The Flathead National Forest saw its first significant wildfire of the season Wednesday evening in the North Fork, prompting fire managers to issue an evacuation warning.
The Hay Creek Fire was reported at about 6 p.m. and was initially listed at 50 acres burning in timber about 3 to 5 miles west of Polebridge, forest officials said.
A later report from the Kalispell Interagency Dispatch Center indicated the fire had grown to 200 acres, but the official estimate was again revised to about 100 acres. The cause was unknown.
The U.S. Forest Service responded to the blaze with two engines, 10 firefighters and three helicopters that performed water drops.
A evacuation warning was issued for an area that begins at the gravel pit north of Polebridge, including residents accessing their home from Long Bow Trail, and for the North Fork Road up to Red Meadow Road and to the west. The warning also includes residents on the north side of Red Meadow Road.
There have been several wildfire starts on the Flathead this season, but all were quickly extinguished and rarely reached 1 acre.
ANOTHER WILDFIRE popped up west of Kalispell on Thursday afternoon. Residents on Ashley Creek Road reported the fire at about 12:30 p.m.
According to the Kalispell Interagency Dispatch Center, the Boorman Creek Fire was listed at 3.7 acres late Thursday afternoon while burning in timber in a ravine northwest of Summit Prep School. The school, which closed a little more than one year ago, was about 1 mile from the fire.
There are also residences in the area, but it was not known how immediate the danger was to any structures.
The forest is currently in Stage I fire restrictions and will go to Stage II on Monday.
Stage II restrictions mean all campfires will be strictly prohibited. Smoking will not be allowed except within enclosed vehicles or buildings, at developed recreation sites, or while stopped in an area at least 3 feet in diameter that is cleared of debris. Operating motorized vehicles off designated roads and trails also will be prohibited.
TWO OTHER small wildfires and two smoke checks were reported Wednesday.
One fire, listed at just one-tenth of an acre, was in Hungry Horse, just off U.S. 2 near an RV park on Third Avenue South. It was reported at 10:17 a.m. and under control by noon.
The other fire, also listed at one-tenth of an acre, was in the Riverside Creek drainage between U.S. 2 and the Hungry Horse Reservoir in the Great Bear Wilderness. It was burning in brush and heavy timber. Its status was not immediately available.
One smoke check was just east of U.S. 2 in Coram while the other was a bit southeast of Upper Whitefish Lake.
The Kootenai National Forest also had a handful of small fires and smoke checks Wednesday.
Three blazes reported in the afternoon were listed at one-tenth of an acre each, according to the Kootenai Interagency Dispatch Center.
One was along Lime Creek, southwest of Trego and west of U.S. 93. Another was near Skid Creek, northeast of Sutton Mountain.
The third, the Brimstone Fire, was southwest of Dickey Lake, off U.S. 93. It burned in ponderosa pine and other conifers and was contained by mid-afternoon.
Stage II restrictions began last Friday in Lincoln County.
Reporter Scott Shindledecker may be reached at 406-758-4441 or sshindledecker@dailyinterlake.com.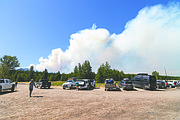 ---