Flathead meth trafficker sentenced to 20 years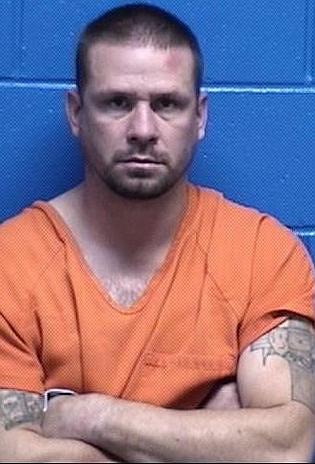 by
Daily Inter Lake
|
July 22, 2021 12:00 AM
A Missoula man who avoided murder charges in the Flathead Valley was sentenced Tuesday to 20 years in prison for his conviction in a large methamphetamine trafficking ring in which large shipments of meth were stored at his shop in Missoula and distributed in Northwest Montana.
Leon Paul Kavis Jr., 37, pleaded guilty on March 9 to conspiracy to possess with intent to distribute meth and to possession of a firearm in furtherance of a drug trafficking crime, according to acting U.S. Attorney Leif Johnson. Kavis also will serve five years of supervised release after his prison term.
Kavis was implicated in a large meth operation involving the neo-Nazi prison gang Aryan Brotherhood and the Sinaloa Cartel, once led by the infamous drug lord Joaquin "El Chapo" Guzman.
U.S. District Judge Dana Christensen ordered the forfeiture of $13,920, nine guns, ammunition and magazines. Kavis remains locked up in the Missoula County Detention Center.
The government alleged Kavis was a provider of meth in the Flathead Valley from about November 2019 to November 2020. California authorities also identified Kavis as working with others to bring meth to Montana.
Eight informants reported receiving at least 34 pounds of meth from Kavis. Investigators recovered about 5 pounds of meth that were sent to Kavis' shop in East Missoula and recovered another 2 pounds of meth during a search of the shop.
Additionally, the government alleged several packages totaling 28 pounds of meth from known associates of Kavis had been delivered to his shop. Court documents also alleged Kavis told informants that he was bringing in 30 pounds of meth per week. Thirty pounds of meth is the equivalent of about 108,720 doses. The government alleged that Kavis always carried a firearm for protection and often had large sums of cash, ranging from $30,000 to $50,000.
Assistant U.S. Attorney Jennifer Clark prosecuted the case, which was investigated by the FBI's Montana Regional Violent Crimes Task Force, the Missoula Police Department and the Flathead County Sheriff's Office.
ACCORDING TO previous Daily Inter Lake reporting, Kavis shot and killed Timothy Kuchinski on Sept. 10, 2020, at a Trumble Creek residence. Kavis was arrested but released Sept. 14 after the Flathead County Attorney's Office decided to not file charges.
"There were elements of self-defense and justifiable use of force in this incident," Flathead County Attorney Travis Ahner said at the time. "One of the witnesses said the victim was armed with a gun when he entered the home."
Both men had lengthy criminal records.
Kuchinski faced burglary charges in Flathead County in 2006. He also had charges for criminal endangerment, forgery and theft on his record.
In January 2004, Kavis was arrested for trying to sell meth. He pleaded guilty to two felony counts of possession with intent to deliver and received a 15-year sentence with 10 suspended to the Montana State Prison in November 2005.
In March 2005, Kavis was charged with possession with intent to deliver and possession of a switchblade knife. In August 2005, he received a 10-year suspended sentence.
Then, in December 2009, Kavis was arrested for striking a woman's car with a baseball bat and ramming it after a near-collision in a parking lot. He received a five-year suspended sentence in the Montana State Prison and had to perform 100 hours of community service.
In January 2010, Kavis was resentenced to 10 years with five suspended on the 2005 drug charge following the parking lot incident.
Reporter Scott Shindledecker may be reached at 406-758-4441 or sshindledecker@dailyinterlake.com.
---