Alternative baseball league starting Kalispell team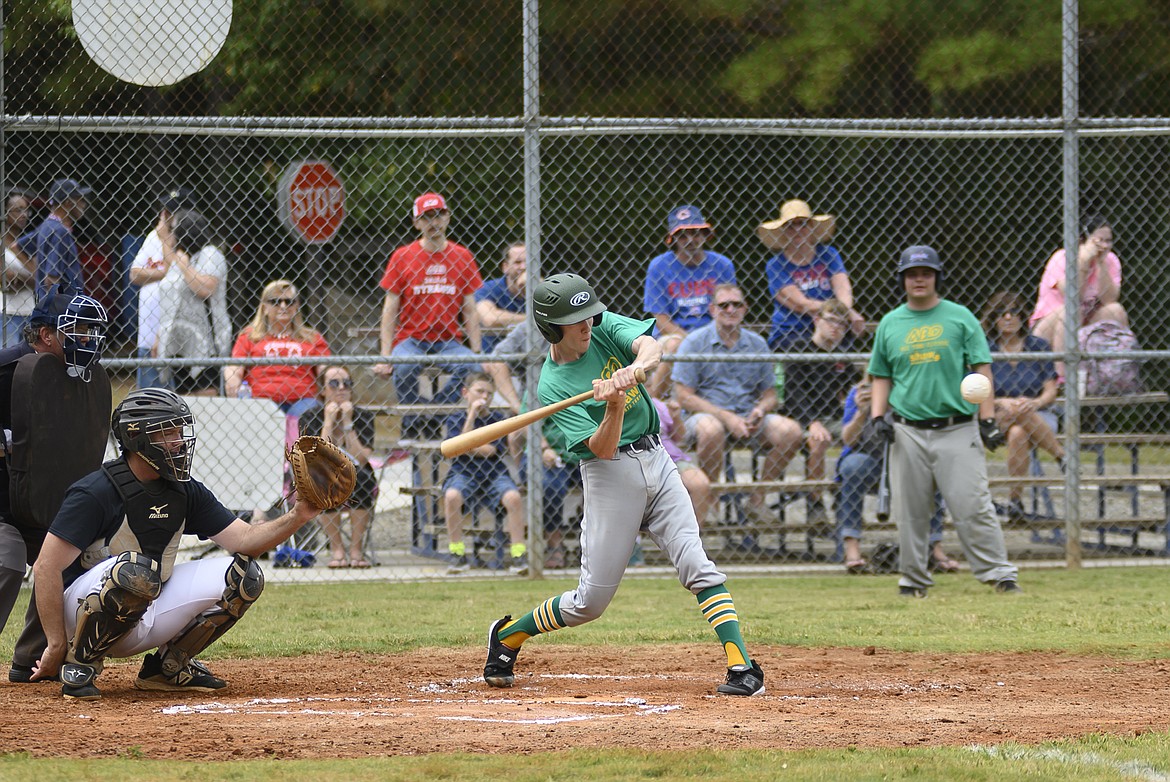 An Alternative Baseball Organization player goes up to bat in the league's all-star game against retired Major League Baseball pros in this courtesy photo.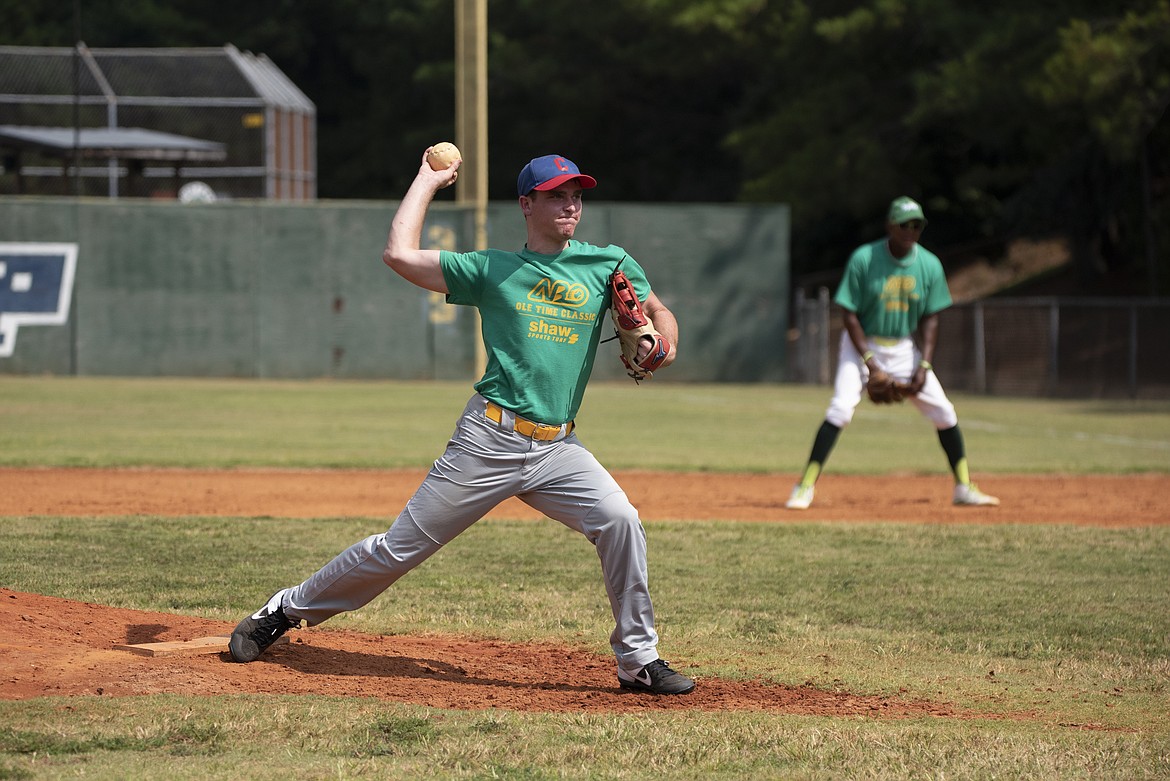 A pitcher winds up during the Alternative Baseball Organization's All-Star game.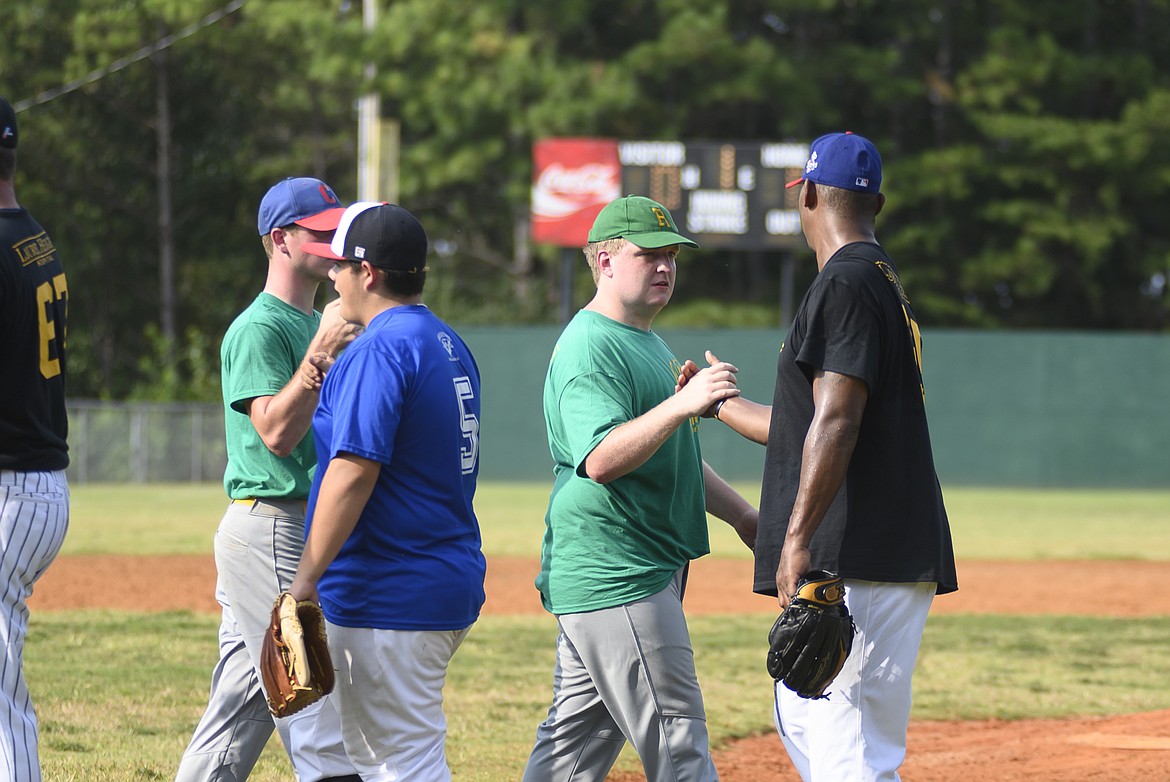 Alternative Baseball Organization players, including Commissioner Taylor Duncan (second from right, in green) high-five retired Major League Baseball pros during the All-Star game.
Previous
Next
by
BRET ANNE SERBIN
Daily Inter Lake
|
June 8, 2021 12:00 AM
Baseball may be America's pastime, but it's harder for some players to get out on the field than others.
Taylor Duncan is working to change that.
As the commissioner of the Alternative Baseball Organization, Duncan aims to make the sport as accessible as possible to players with disabilities, including those in the greater Kalispell area.
Duncan, who was diagnosed with autism at a young age, started the nonprofit baseball league in his home state of Georgia in 2016. The Alternative Baseball Organization has since expanded to include 80 teams across the country, and Duncan hopes to bring the first Montana team to Kalispell later this year.
"We're ready to bring alternative baseball up in that area," said Duncan, who first visited the area on a trip to Eureka many years ago.
The organization meets players at their level, without compromising any of the aspects that make the game such a beloved sport.
Players ages 15 and over are trained to compete using Major League Baseball rules and regulations.
"It's just like on TV, except we don't have fancy stadiums or multimillion-dollar contracts," Duncan said.
But what the alternative league lacks in glamor, it makes up in social impact.
PARTICIPANTS WITH disabilities learn skills they can use on and off the diamond, while participating in an enriching team activity — a rare experience for many older members of the disability community.
"It's really all about providing an experience where everyone can grow physically and socially," Duncan said.
His own experience with autism helped Duncan address the tendency for disability programs to drop off at the end of high school — and the way people underestimate what a person with a disability can accomplish at any age.
"We want to continue those experiences they may have left behind in high school or even earlier," he said. "We just never have those opportunities to play growing up like everybody else. This is an opportunity…to make up for that."
To make that happen in Kalispell, the Alternative Baseball Organization will need some manpower.
The fledgling local team is currently in search of players, volunteers, a manager and a team name.
Duncan said the newest batch of teams tentatively will start playing this fall. It takes about six months to fill a team, he said.
One of the most crucial roles to fill, in his experience, is the manager position. Duncan said finding a leader with "autism and baseball experience is nice, but some of the best don't have either."
A good fit for the job is a person who is patient, willing to learn and passionate about the game — a lot like the league's founder.
As for the players, Duncan said anyone 15 and older with a disability can find a spot on the team. There is no maximum age limit and no experience required. The manager and volunteers will work with each player during practices at the start of the season to get them competition-ready.
"We don't just throw people out there," Duncan said. "We actually want to prepare people and practice the different scenarios, so when they need to deal with spontaneous scenarios, disappointment…[they will] transfer that over into real life as well."
For more information, or to get in touch with the Alternative Baseball Organization, go to www.alternativebaseball.org.
Reporter Bret Anne Serbin may be reached at 406-758-4459 or bserbin@dailyinterlake.com.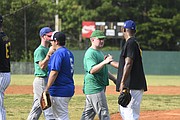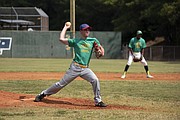 Recent Headlines
---