Lester Harvey Hankinson, 78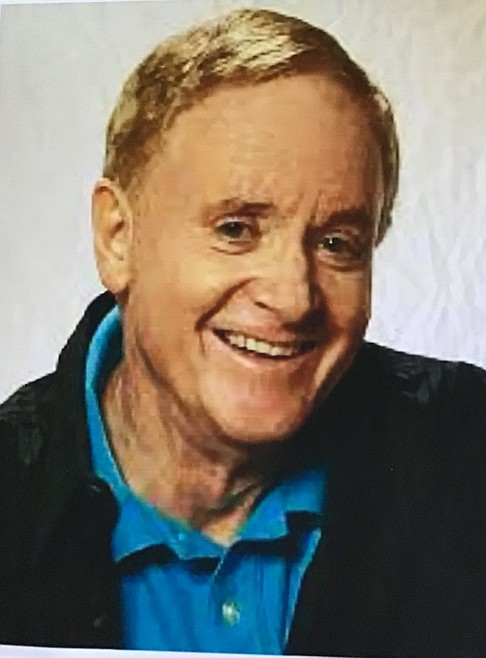 Les Hankinson passed away June 9, 2021, in Los Angeles.
Les was born May 23, 1943, in Kalispell to Fran and Mary Hankinson. Les graduated from Flathead County High School in 1961. Growing up, he and his brother, Monty, were joined by his two uncles, Don and Kenny Sutherland, and all raised under one roof. They became more like brothers than uncles. Oh my! If only those walls could talk! Les received his college degree from the University of Montana, Missoula where he studied theater and journalism. While attending U of M, Les went on a USO tour that took him to several countries providing live entertainment in the field of acting and dance for the members of the armed forces. He also was one of the actors who helped start the Bigfork Playhouse in Bigfork and enjoyed his summers acting there. Upon graduation, Les headed straight for LA to pursue an acting career. He had a daytime job with Sutro, a finance company, and enjoyed the theaters at night.
Les Hanson, as he became known in the theatrical world, was the founder and artistic director of West Coast Ensemble Theatre, one of the most acclaimed and accomplished 99-seat theater companies in Los Angeles. Founded in 1981, West Coast Ensemble was the recipient of major awards in the Los Angeles theater community, including the LA Drama Critics Circle Margaret Harford Award for Continuing Contribution to Los Angeles Theatre, Hollywood Chamber of Commerce Charlie Award for Sustained Excellence in Theatre and the Jonathan Larson Foundation Award for Musical Development. Along with these accolades, West Coast Ensemble brought entertainment and thought-provoking plays and musicals to Los Angeles audiences, including the West Coast premiere of "Gemini" (1984), "The Glory of her Sex" (1987), "For Colored Girls…"(1989), "Playboy of the West Indies" (1992), "Unidentified Human Remains" (1995), "Company" (1997), "Merrily We Roll Along" (2000), "Floyd Collins" (2005), "Zanna Don't" (2007) and "Gypsy" (2011). In addition to bringing over 200 productions to Los Angeles, Les was responsible for the nursing of thousands of actors, designers, stage managers and directors, and was a deeply respected leader in the Los Angeles theater community.
Les also spent a time working for the late Joan Rivers cooking and helping out when she entertained special guests. Les had a great sense of humor and could outwit anyone. We have many wonderful family memories with Les. A favorite for all of us are the Christmas gifts he would send. They were always opened first for the start of Christmas and followed by a phone call to Les.
Les is survived by his brother Monty (Edwina), niece Brenda Hankinson and nephew Cody (Rachel) Hankinson, grandnephews Brayden Hankinson and Trey Fifield, grandnieces Tauryn Hankinson and Reese Watson, all of Dillon, Montana, uncle Don Sutherland (Jan) of Coeur d'Alene, Idaho, and an aunt Doris Sutherland of Spokane, and numerous cousins.
Les was preceded in death by parents Fran and Mary Hankinson, and uncle (brother) Dr. Kenneth Sutherland.
We wish to extend our sincere thanks to special friend Nancy Hinman and caregiver Nelson Yanga (Melissa and son Thirdy) for their loving care and support. Nancy and Nelson will never be forgotten for their caring ways of taking care of Les while family was miles away.
Cremation has taken place and a gathering of family and friends will be held at a later date in the Flathead Valley. A memorial service is planned for July 11 in Los Angeles.
The family suggests memorials be sent to the Bigfork Summer Playhouse, 526 Electric Avenue, Bigfork, MT 59911.
---