Razor start-up firm relocates to Kalispell
by
BRET ANNE SERBIN
Daily Inter Lake
|
June 27, 2021 12:00 AM
Paul Tappon and Mike Sopuch are on the cutting edge of the razor industry.
The pair of University of Montana graduates founded Uno Shave Co. in 2019 in an effort to simplify shaving.
Uno recently relocated from Missoula to Kalispell, where the team operates and assembles a signature single-blade razor.
Tappon and Sopuch see their minimalistic product as a perfect fit for the local culture.
"We think that our brand resonates with similar thinkers," Tappon said. Those would be people who share the founders' appreciation for the simpler things, environmental stewardship and, more than anything, a good clean shave.
The idea for the business grew organically out of their personal shaving experiences. Tappon and Sopuch, who met playing softball in Missoula, agreed a single-blade razor better fit their needs than the bulky multi-blade models that dominated the razor market.
But amid what they called the "multi-blade madness," they couldn't find a high-quality razor with just one blade.
"It seemed like there was just something missing from the category," Tappon observed.
Both businessmen tried single-blade disposable razors, but they were dissatisfied with the low-quality materials and the buildup of waste that came along with single-use plastic products.
They decided to make a product they couldn't find anywhere else.
"We wanted to be the first customers of Uno," Sopuch said. "We just weren't finding what we needed in our own shaving. We wanted to basically make a razor and share it with everyone else."
Uno razors are made with a 100% aluminum handle and cartridges that use plastic and Swedish stainless steel.
Since Uno's cartridges only contain a single blade, and the company has no interest in gimmicky add-ons. They use less plastic than a traditional razor. Sopuch said it would take almost four Uno razors to equal the plastic mass of a typical multi-blade razor.
They're also completely recyclable, and Sopuch said Uno hopefully will create a biodegradable model in the future.
Given these big plans, Tappon and Sopuch didn't want to be physically constrained in the start-up's growth. That's why they opted to move from Missoula to Kalispell.
"The valley's an ideal fit for Uno because there's so much warehouse space. It's tough to imagine growing in Missoula," because the city has become so congested, Sopuch said.
He moved to Missoula in 1996, graduated from UM in 2001, and relocated to Kalispell just this year.
SOPUCH ALSO sees the Flathead as a cultural match for the ethos of Uno.
They plan on hiring more employees, and Sopuch said they like that the area seems to be filled with "capable people who think like us."
Do-it-yourselfers, outdoorsy types and folks who are generally "self-reliant" seem to gravitate toward Uno and its unique product, he said.
The only real limiting factor, it seems, is finding people who are dedicated to shaving.
The mountain man archetype, paired with the stay-at-home circumstances from the COVID-19 pandemic, haven't lent themselves to gangbuster razor sales, Sopuch pointed out.
But the versatile Uno razor is good for users who are going for completely clean shaven, and the ones who would rather just focus on trimming.
So far, Tappon said they've shipped razors all across the country, and all indications suggest the fledgling business will continue to grow.

"We're hopeful and we have high expectations for scaling," Tappon said.
Reporter Bret Anne Serbin may be reached at 406-758-4459 or bserbin@dailyinterlake.com.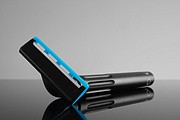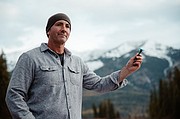 Recent Headlines
---