Study: Flathead County has most short-term rentals statewide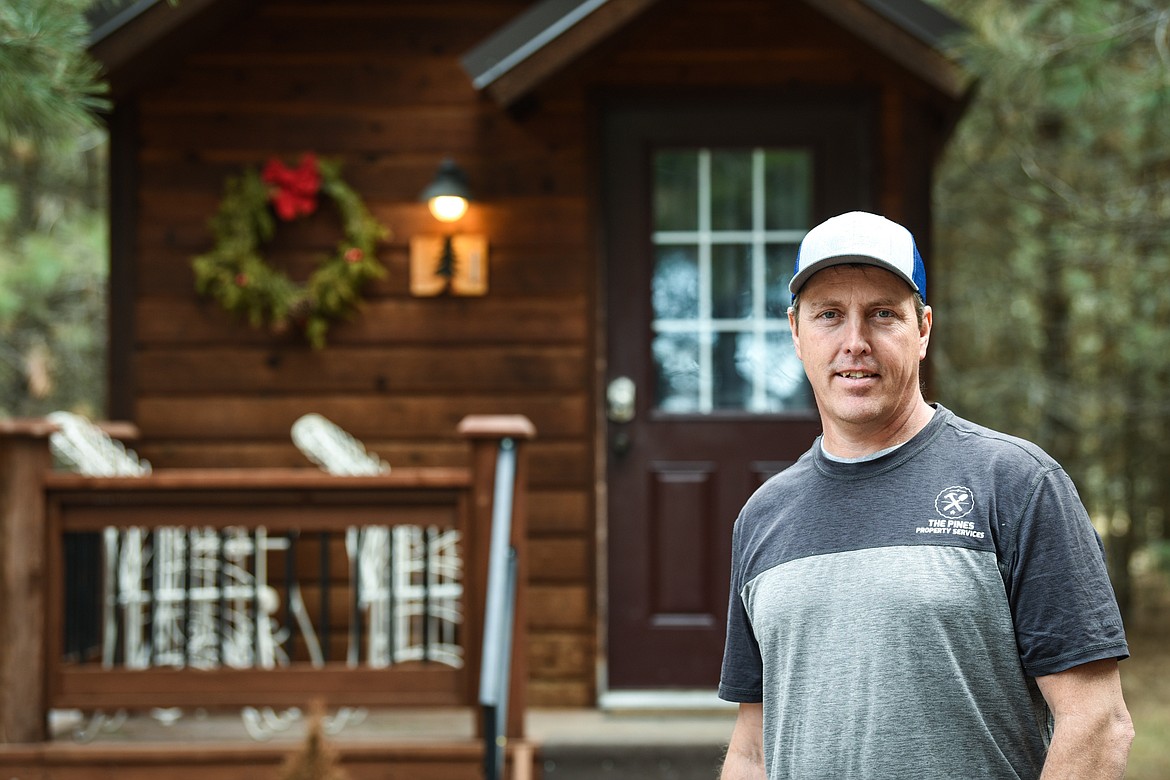 Robert Crosswhite stands outside one of his rental cabins at The Pines near Columbia Falls on Friday, March 12. A new study by the University of Montana shows Flathead County has the highest volume of short-term rentals among all Montana counties, at 2,814 known units. (Casey Kreider/Daily Inter Lake)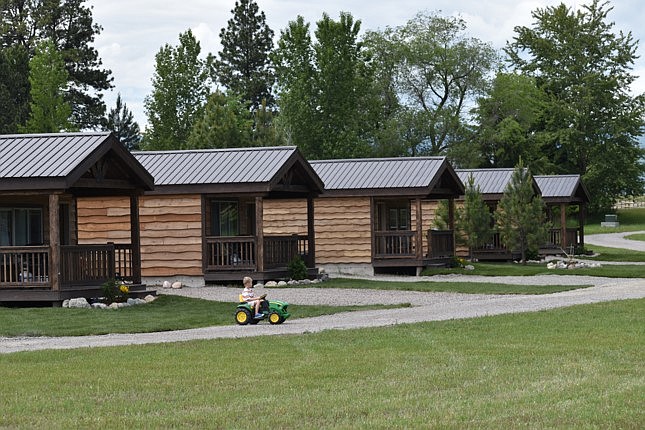 Kim and Scott Stratton built five small rental cabins on their property last summer. (Courtesy photo)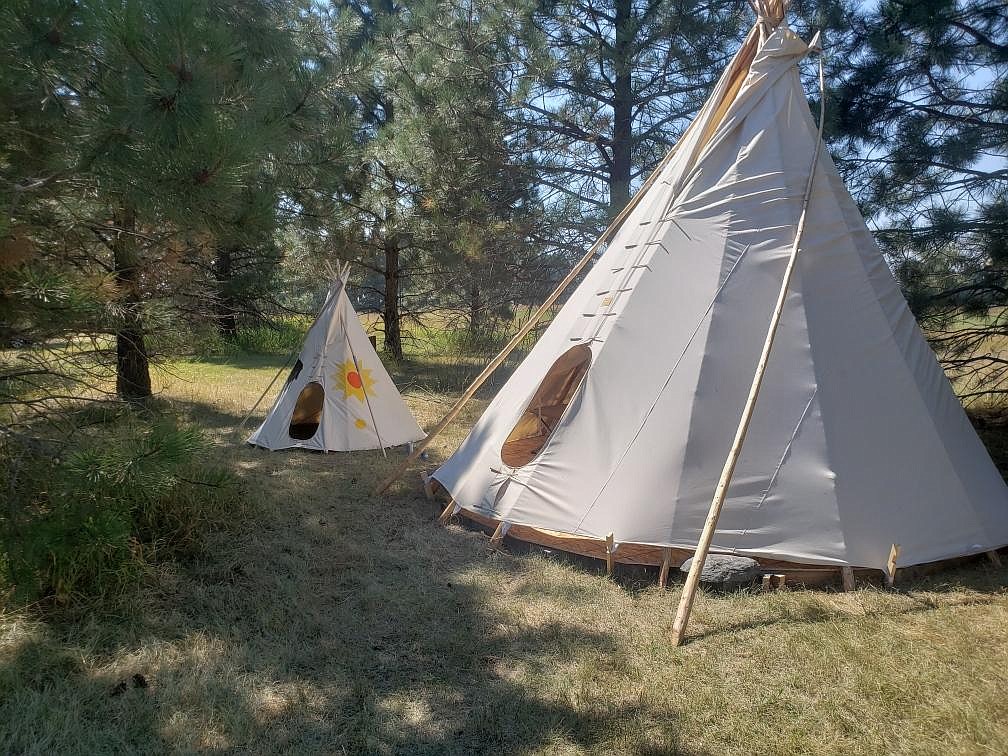 Robert Crosswhite's Airbnb property includes tepees, yurt tents and small cabins. (Courtesy photo)
Previous
Next
by
BRET ANNE SERBIN
Daily Inter Lake
|
March 14, 2021 12:00 AM
Short-term rentals are like huckleberries. Everyone knows they're out there, but they're not sure where or just how many.
A new study from the University of Montana gives a concrete scope to the proliferation of Montana's Airbnb, VRBO (vacation rental by owner) and other short-term rental units defined as those with a maximum 30-day stay.
According to the UM data, Montana was home to more than 12,000 active short-term rentals as of September 2020. Out of the thousands of units available statewide, Flathead County reportedly has the highest volume of short-term rentals among all Montana counties, at 2,814 known units.
Gallatin County came in second on UM's list, at 2,524 known rentals. Rounding out the top five counties were Missoula, with 1,201; Madison, with 864; and Park County, with 858 known units.
Flathead County also ranked highly in the report in regards to short-term rental density per 100 households. With approximately 7.3 short-term rentals per 100 households, Flathead County placed fifth out of all Montana counties, tied with Carbon County.
Madison County, located west of Bozeman, reportedly had the highest short-term rental density by far, with 24.2 short-term rentals per 100 households. Park County, near Yellowstone National Park, came in at a distant second place with 11 short-term rentals per 100 households.
ACCORDING TO survey respondents who have stayed in a Montana short-term rental, the top attractions of these units were location, comfort and use of a kitchen.
Hosts, meanwhile, unequivocally cited financial benefits in their survey responses. Making money, paying bills and using the rental as an investment were the top three reasons given by hosts.
The appearance of such a symbiotic relationship between visitors and hosts makes it easy to see why short-term rentals have become such a popular commodity.
"I absolutely love what I'm doing," said host Kim Stratton. "It was the best decision my husband and I ever made."
She and her husband Scott built five small cabins on a few acres of land outside their home near Montana 206 last June.

She said the decision was a "leap of faith" in an effort for the couple to transition out of their longtime careers, Kim in the medical field and Scott at Weyerhaeuser Company. Although the Roost Cabins quickly booked up for their first summer, Stratton said it will still be at least five years before the rentals will make it possible for Scott to retire.
"I think it'll pay off, but it might not pay off right away," Stratton said. "There's a lot of money involved getting started. It's not like you just throw these up."
To set up their Airbnb, the Strattons first sold part of their 12-acre property to afford the initial investment into establishing the business. From there, they worked closely with Flathead County officials to make sure they were following all local and state regulations. That meant hiring an engineer, completing mountains of paperwork and waiting months to get all the moving parts into place.
"There's a lot involved," she said.
After the first guests started showing up, Stratton encountered new challenges, such as organizing bookings, attending to guests and keeping the cabins clean, while following strict guidelines such as doing all her laundry off-site.
This firsthand experience has made Stratton question the thousands of short-term rentals spread throughout the valley.
"I do think there's going to be a lot of people doing this stuff because it is lucrative, but I don't think people realize what you have to do to get it licensed," she said. "There's no way they can pop them up and run them so quickly."
THE STRATTONS' neighbor, Robert Crosswhite, agreed not all 2,814 short-term rentals in Flathead County are created equal.
Like the Strattons, Crosswhite said he jumped through quite a few hoops to make sure his Airbnb property, which features cabins, yurt tents and tepees, was totally compliant when he established the business a few years ago.
But if he wanted to, Crosswhite said, he could have easily posted a slipshod listing and pulled in bookings just as quickly.
"You could list your camper tomorrow and it would be booked," he said.
When he first launched his rentals, Crosswhite received 72 bookings in the first 24 hours after listing.
That was about two years ago, and demand has only increased because of the COVID-19 pandemic. Interest in nature-based tourism and a new desire for socially distanced stays have both made Crosswhite's one-of-a-kind lodging especially attractive.
"I thought COVID was going to hurt us, but it actually helped us, I think," Crosswhite said, at least in regard to his rentals.
THE POPULARITY of short-term rentals hasn't helped everyone, however.
The UM study listed a handful of "perceived challenges" reported by Montanans who were surveyed for the report. Their concerns included "…affordable housing for working families, disruptions for neighbors, loss or change of community identity and change of the community feel."
"There are certainly pluses and minuses on both sides," noted Kevin Gartland, executive director of the Whitefish Chamber of Commerce. "It's a fine line to walk sometimes."
In Whitefish, walking that line means restricting short-term rental zoning to only a few designated areas and requiring permits and a business license to operate within city limits.
Gartland said these regulations are aimed at balancing out the benefits and risks of short-term rentals in a community where tourists and full-time residents must coexist.
"There are different ripple effects all over the place," Gartland pointed out.
Those effects are felt on housing prices, especially for local workers, since would-be affordable housing is frequently converted into vacation lodging.
It affects the overall economy, too, as short-term rentals compete with traditional hotels, where owners have often made multi-million-dollar investments. If less-than-stringent hosts fail to collect resort taxes or follow other official regulations, they can create further disruption in the local economy and the fabric of residential neighborhoods.
But as the UM survey highlights, guidance like Whitefish's is the exception, rather than the norm, in an industry that still operates largely off the radar. Gartland said it's unclear how many people within the city and beyond might already be operating under the table, and interest—among both travelers and hosts—only seems to be on the rise.
"It's just an exploding market," said Gartland. "It's the Wild West out there."
Reporter Bret Anne Serbin may be reached at (406)-758-4459 or bserbin@dailyinterlake.com.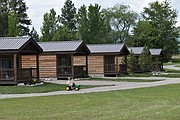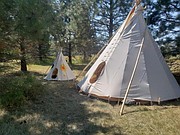 Recent Headlines
---