Arthur George Smith, 81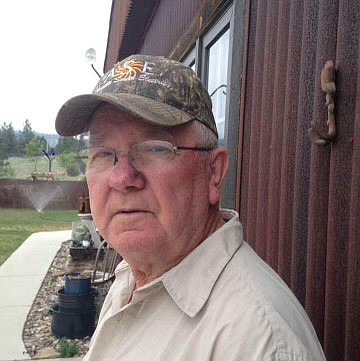 Arthur George Smith, "Art," passed away on April 27, 2021, in Jefferson City, Montana, from multiple myeloma.
Art was born on June 13, 1939, in Williston, North Dakota, to Arthur Joseph Smith and Elizabeth Smith. Art's parents relocated to Northwest Montana for work shortly after his birth.
Art met his soulmate, Marilyn Kathryn Smith at the Strand Theater in Kalispell. Art married Marilyn on May 29, 1959, at St. Matthew's in Kalispell. They enjoyed 62 years together filled with love and family, residing for most of their marriage in Kalispell, prior to relocating to Jefferson City in 2006.
Art graduated from Flathead County High School in 1958. Art was a cement truck driver for McElroy and Wilkin in Kalispell until he retired. Art was honorably discharged from the Montana Army National Guard after eight years of service. Art was an avid outdoorsman, spending his time fishing and hunting. The last bull elk that Art shot was at the age of 73.
Art is survived by his wife, Marilyn, of Jefferson City; and his children, Kim Smith of Kalispell, Jeff Smith and wife Tamara Smith of Happy Valley, Oregon, Annette Smith and husband Tom Halsey of Jefferson City, and Anthony Smith and wife Lydia of Columbia Falls. Art has eight grandchildren and six great-grandchildren. Art is survived by his siblings, Lois Jobmann, Joann Smith, Roger Smith and Elaine Szirbik.
Art was a familiar face around Kalispell over the years, and to know him was to love him. Art loved his cats, and his cat Cleo never left his lap. Art was loved by so many and will be greatly missed.
There will not be a funeral service, however, friends and family are encouraged to send condolences to P.O. Box 96, Jefferson City, MT, 59638, or to visit simplecremationmt.com and share a memory with the family.
---