Exorbitant lumber prices hurt suppliers, builders
A forklift operator at work in the lumber yard at Western Building Center in Columbia Falls (Photos: Theresa Byrd/Hungry Horse News).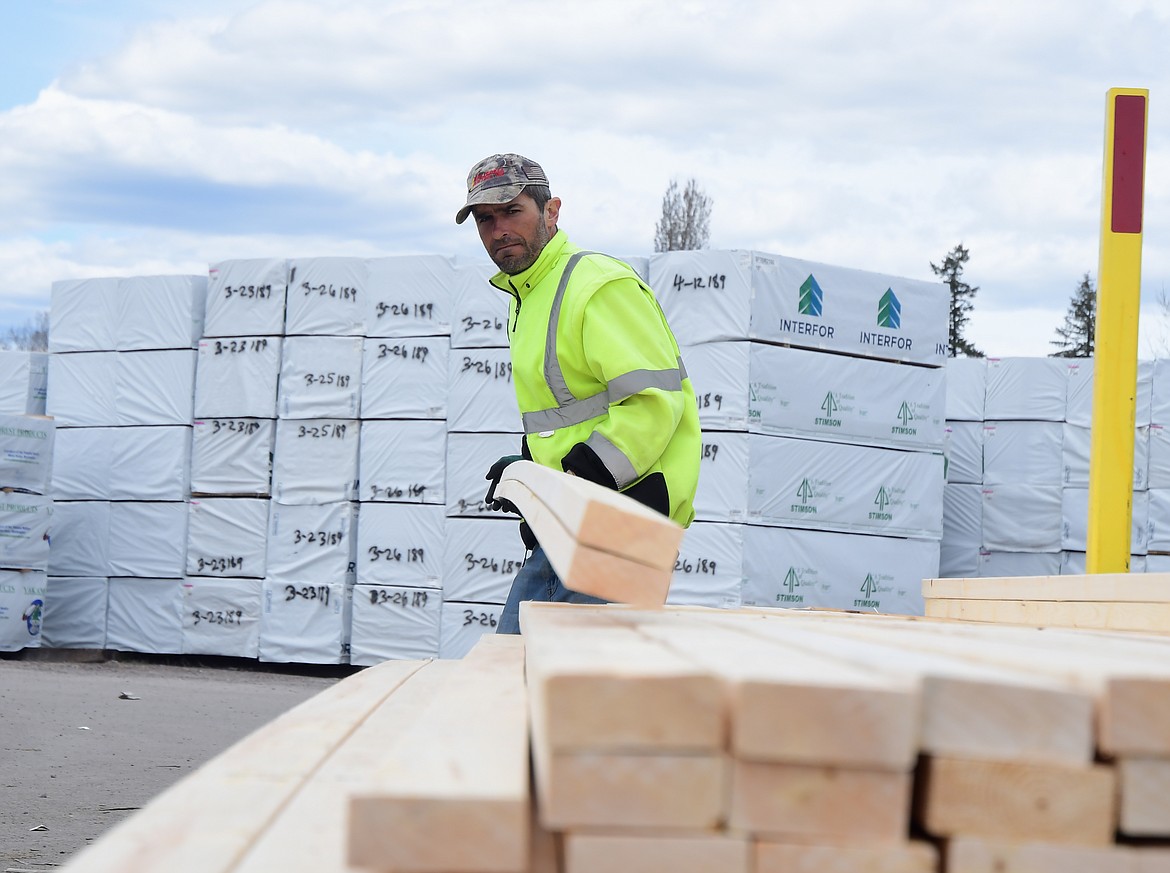 Assessing wood products--which grow scarcer and more expensive by the day--at Western Building Center in Columbia Falls.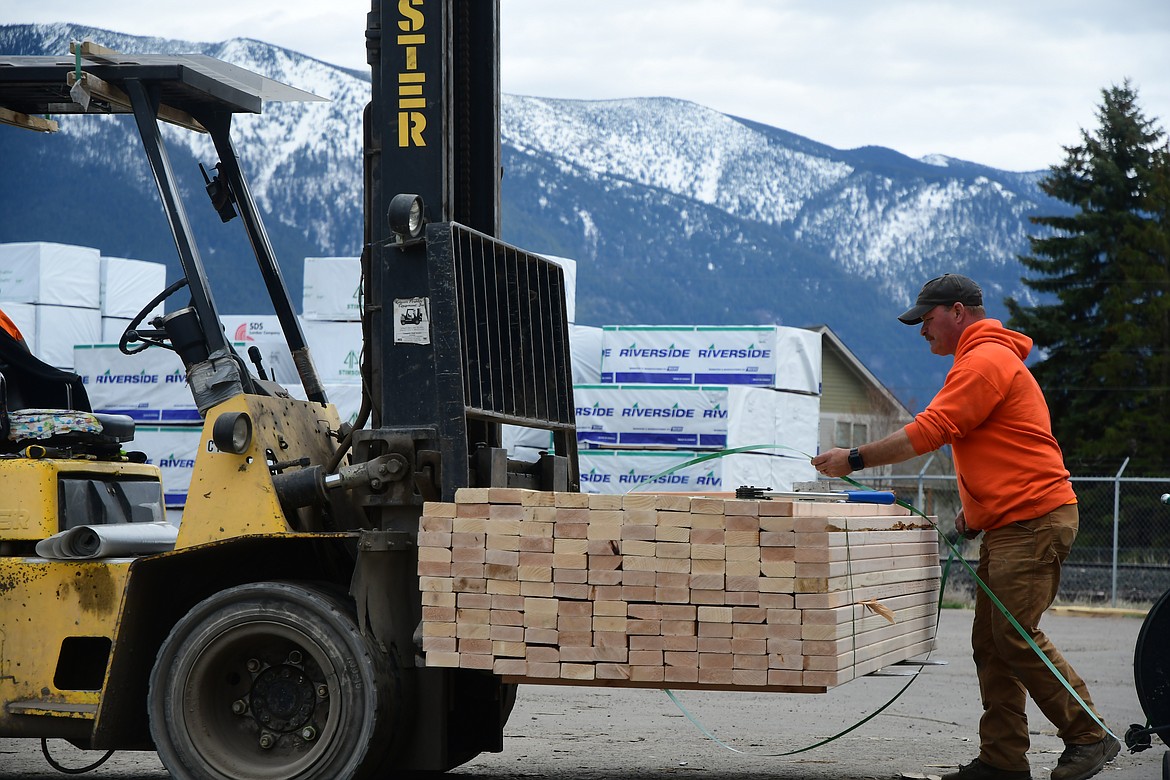 Hauling wood at Western Building Center in Columbia Falls.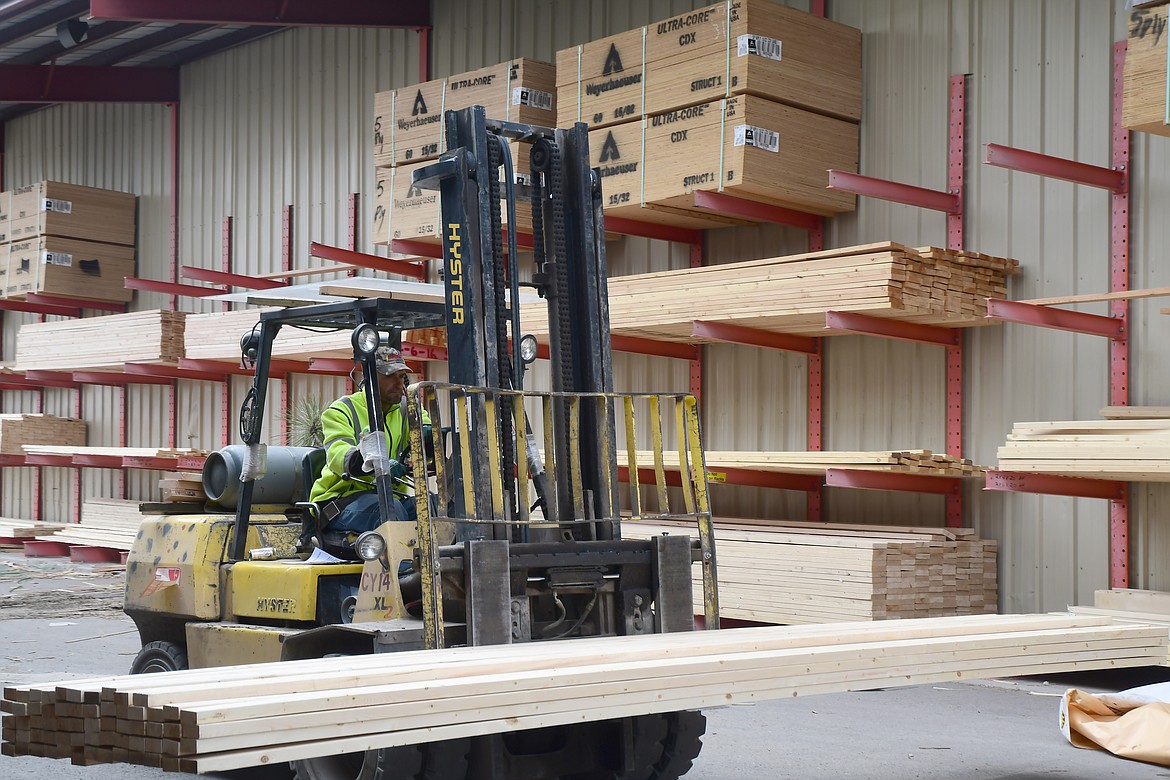 Wood products appear plentiful at Western Building Center in Columbia Falls, despite supply chain disruptions that are causing shortages and driving up the cost of lumber.
Previous
Next
by
BRET ANNE SERBIN
Daily Inter Lake
|
May 2, 2021 12:00 AM
No one's yelling "timber" on lumber prices anytime soon. Wood product prices have skyrocketed over the past year, and don't show any signs of falling.
"We've seen a pretty drastic increase in lumber prices across the board," said Tyler Frank with Malmquist Construction.
A confluence of difficulties for wood manufacturers has pushed the price of their products sky-high, with some popular wood products such as plywood more than tripling in price.
At the onset of the COVID-19 pandemic, mills halted their operations just as demand took off from new homes, renovations and do-it-yourself projects.
In March this year, new home construction hit its fastest pace nationwide since 2006, according to the U.S. Department of Commerce. In the Flathead Valley, the demand for homes in March became so acute there was only about a month's worth of available home inventory. According to the Northwest Montana Association of Realtors, that's a 67% decrease in the number of homes for sale from March 2020.
Even as many sectors have started to recover from pandemic-related disruptions, the lumber industry continues to face challenges.
Producers confronted an insurmountable backlog during the gradual process of returning to work. That process has been hampered by ongoing staffing issues reported at factories as they struggle to safely bring workers back onto the floor.
To make matters worse, disruptions in international commerce have put a strain on supply chains such as the lumber pipeline from Canada to the United States.
Though hardly unique to the wood-products industry, these pandemic impacts come at a high price.
WOOD PRODUCTS across the board went up in price approximately 180% to 200% from April 2020 to April 2021, according to Jessie Walthers with the Flathead Building Association.
Popular cuts of wood have seen particularly dramatic upticks.
Last year at this time, two-by-fours — priced per thousand board feet — cost about $490 per thousand board feet. This month, they were $1,325 per thousand, according to corporate buyer Brent Hartley with Western Building Center.
In the same timeframe, half-inch plywood sheets went from $405 per thousand to $1,550 per thousand.
"It's pretty significant," Walthers said.
For builders, the biggest price jump has taken place in sheet goods such as oriented strand board, or OSB, a type of engineered wood product similar to particle board. According to the National Association of Homebuilders, OSB prices are up more than 250% since last spring.
"The pricing of that has increased tremendously," noted Frank at Malmquist Construction.
The logistics of lumber have their own costs, too.
Hartley said deliveries are now more expensive than ever, adding a few thousand extra dollars to every truck load.
But the bigger operational issue is lead time, which has grown exponentially longer over the last year.

Malmquist is seeing "extremely long lead times," Frank reported. He said the wait to get essential products — let alone specialty items — is "outrageous."
OSB, for example, used to be held at a set price for about 30 days. Now, that window is only five days, sometimes shorter.
Whitefish-based Malmquist Construction is adjusting by keeping a close eye on the futures market and pre-purchasing as many items as possible.
"We always were," Frank pointed out.
But clients aren't used to being so proactive. Prospective homeowners are often caught off guard by the delays and the urgent need to get ahead on orders.

"Have your product selections known well in advance," Frank advised. "Finishing items are needed way sooner [than people expect]."
There's a limit, however, to just how much advance planning is actually possible.
"Prices change overnight, so it's hard to predict," Walthers pointed out. "It's tricky."
She said some suppliers have the ability to set a fixed price, regardless of market fluctuations, but that option isn't widely available.
A SOLUTION for builders is to work "price escalation clauses" into construction contracts to account for possible cost increases during the building process.
Otherwise, Walthers said, "the builder has to absorb it, or it just gets passed onto the homebuyer."
That, in turn, has downstream effects — particularly for affordable housing.
"It doesn't help the housing situation, that's for sure," Hartley noted.
The lack of lower-income home options has raised concerns in the Flathead Valley for years, contributing to a shortage of workers to staff local businesses. The current circumstances may only exacerbate this issue.
"Some people are paying cash for houses," Walthers said. "They can afford that kind of dramatic increase [in housing prices]. A local family or a first-time homebuyer, that's not an option."
At the breakneck pace of the current market, even those who could get into the mix with financing typically don't have the chance to compete with buyers making cash offers.
"It's moving so fast," Walthers reiterated.
Just how long this trend will last is up for debate.
Frank at Malmquist Construction seemed optimistic.
"We anticipate seeing these commodity items start to come down once manufacturing gets back to normal," he said.
Walthers agreed, but she isn't sure what kind of timeline to realistically expect. "It will equilibrise eventually," she said. "I don't think what's happening is a long-term problem.
"There's mixed feedback on projections," she added. "Some say it could be 18 months or a year before coming down."
Hartley at WBC shared Walthers' uncertainty about the immediacy of getting any relief.
"At some point it will break down, it just doesn't appear to be happening any time soon," he said. "It looks like it's going to keep going at least through the regular building season. I wouldn't expect any real concessions on prices before the fall."
Gloomily, he added, "I think it's going to get worse before it gets better."
Reporter Bret Anne Serbin may be reached at 758-4459 or bserbin@dailyinterlake.com.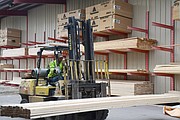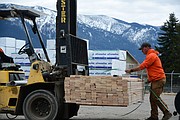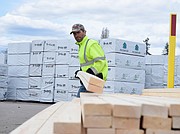 ---