Playing in the dirt: Hungry Horse hosts annual motocross races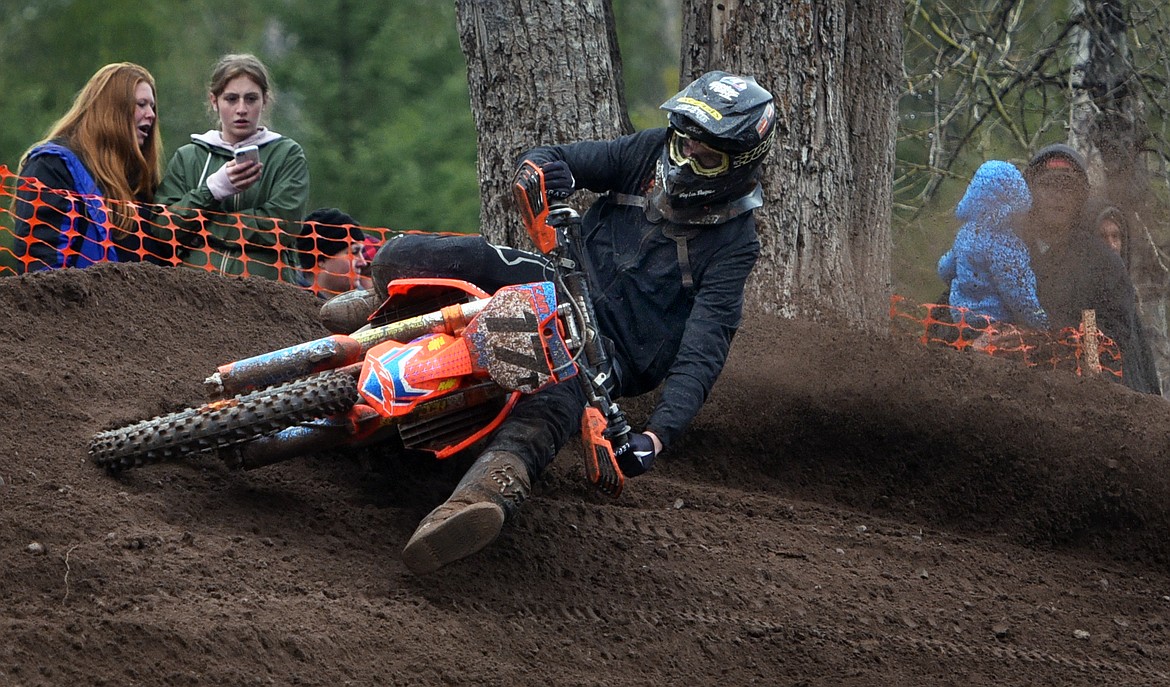 Racer Barrett Giles goes horizontal during a turn at the Hungry Horse motocross races April 24. (Jeremy Weber/Daily Inter Lake)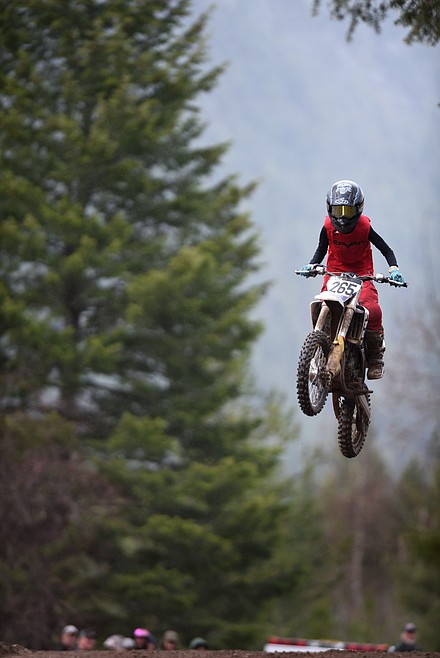 Cole Trenkle flies through the air Saturday during the Hungry Horse motocross races. (Jeremy Weber/Daily Inter Lake)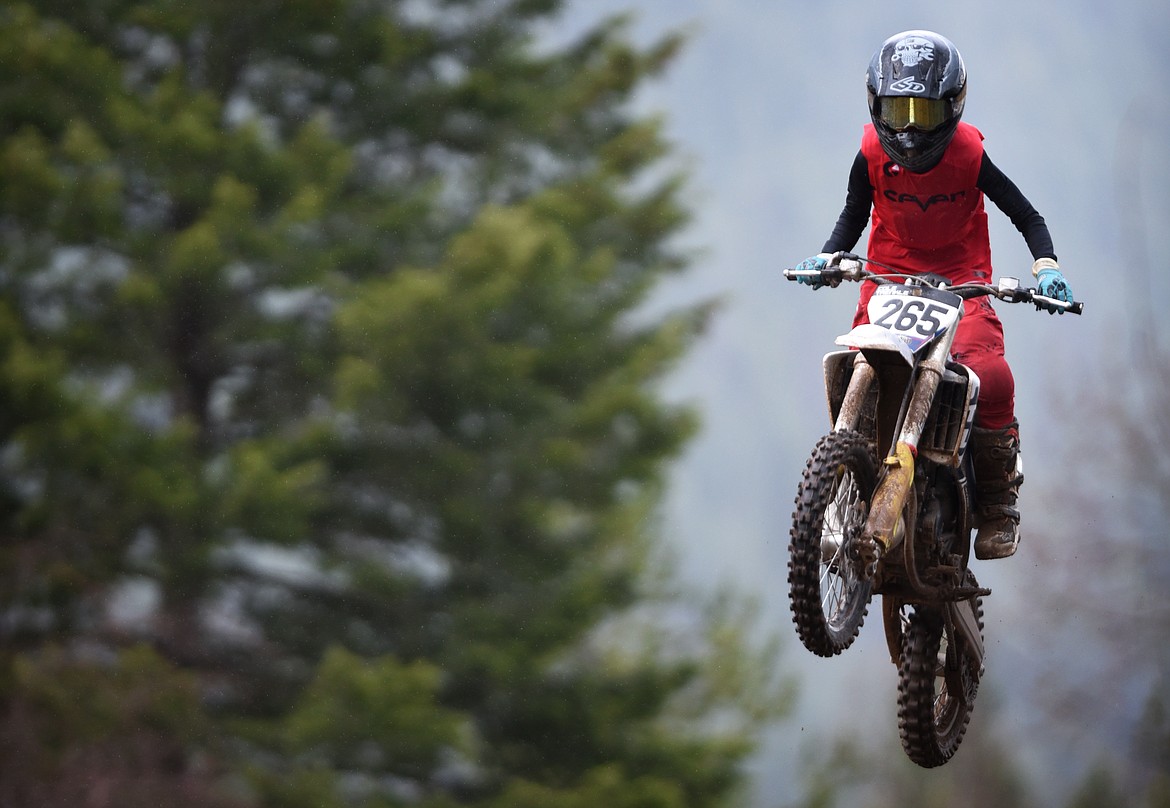 Cole Trenkle flies through the air Saturday during the Hungry Horse motocross races. (Jeremy Weber/Daily Inter Lake)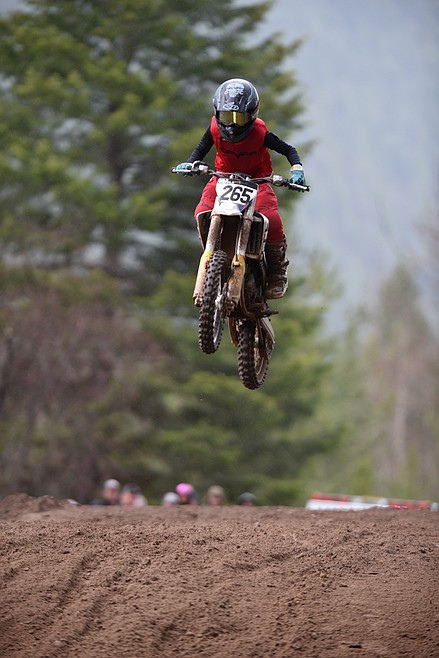 Cole Trenkle flies through the air Saturday during the Hungry Horse motocross races. (Jeremy Weber/Daily Inter Lake)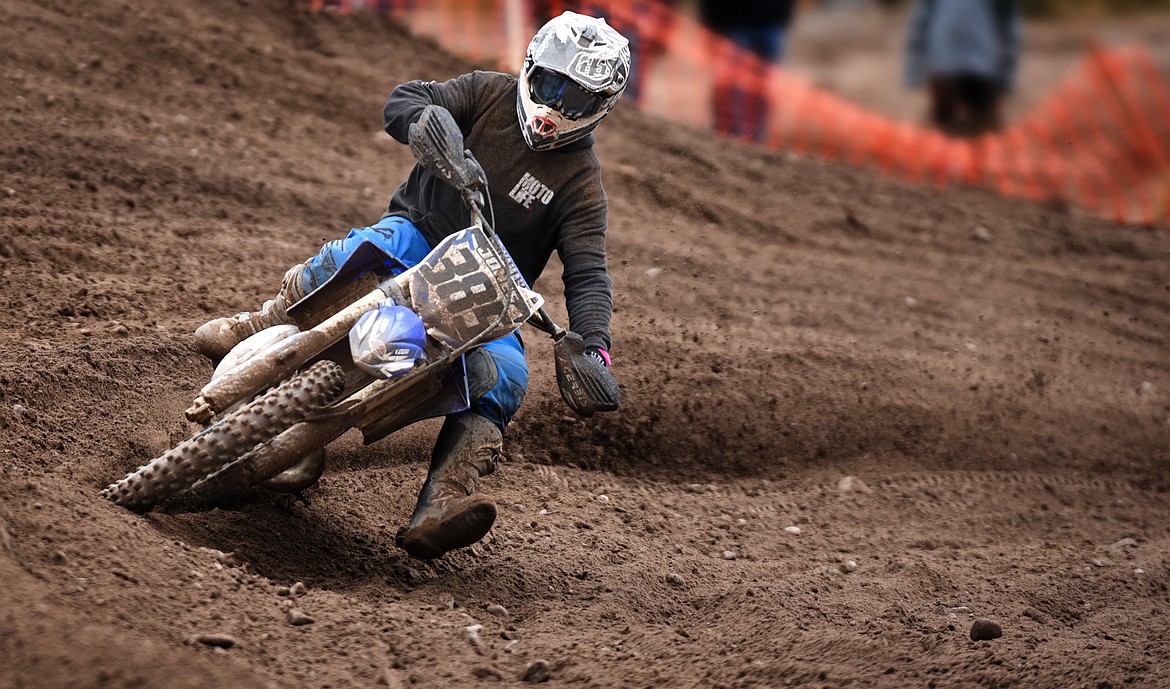 Shane Jones navigates a turn during afternoon action at the motocross races in Hungry Horse April 24. (Jeremy Weber/Daily Inter Lake)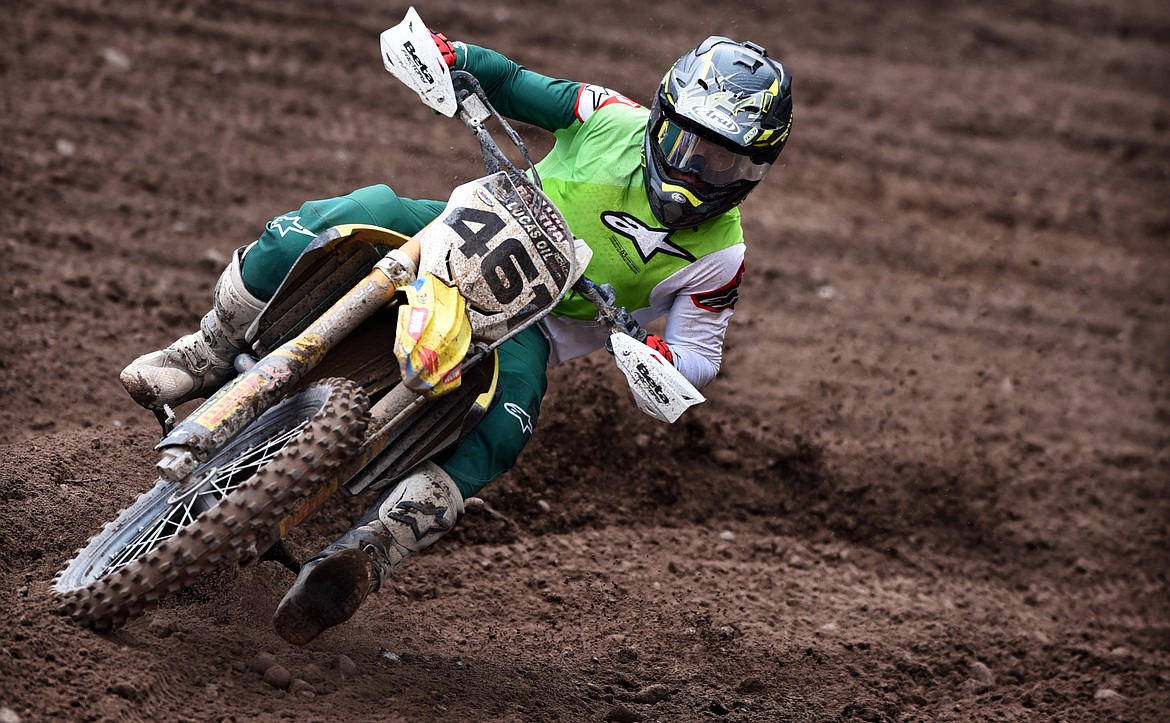 Open pro division winner Thomas Richards slides through a sharp turn on the Hungry Horse motocross track April 24. (Jeremy Weber/Daily Inter Lake)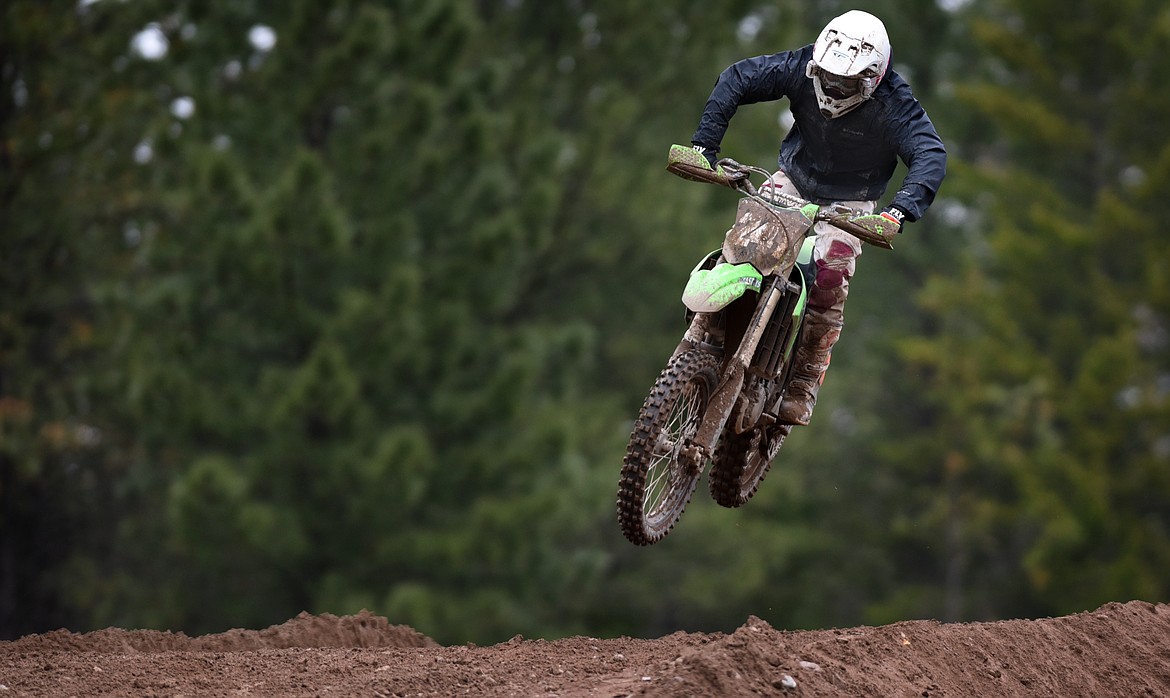 Open intermediate class winner Ruhne Lee takes to the air during the motocross races at the Hungry Horse OHV track April 24. (Jeremy Weber/Daily Inter Lake)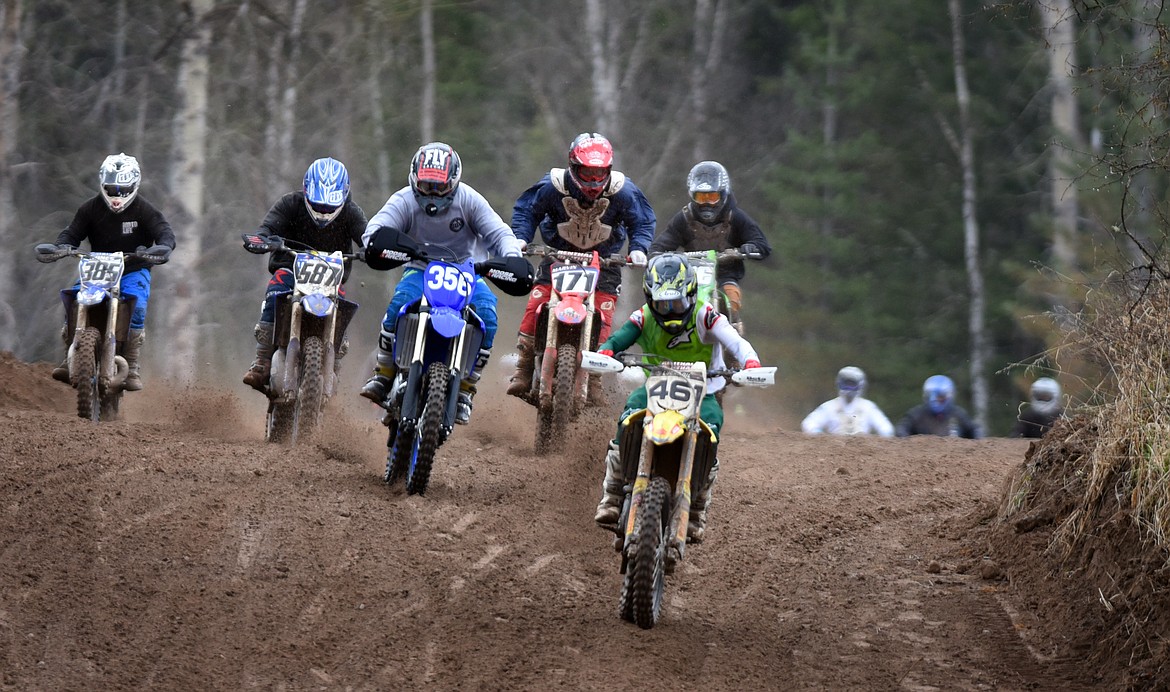 Racers fight for position leaving the starting line at the Hungry Horse motocross races April 24. (Jeremy Weber/Daily Inter Lake)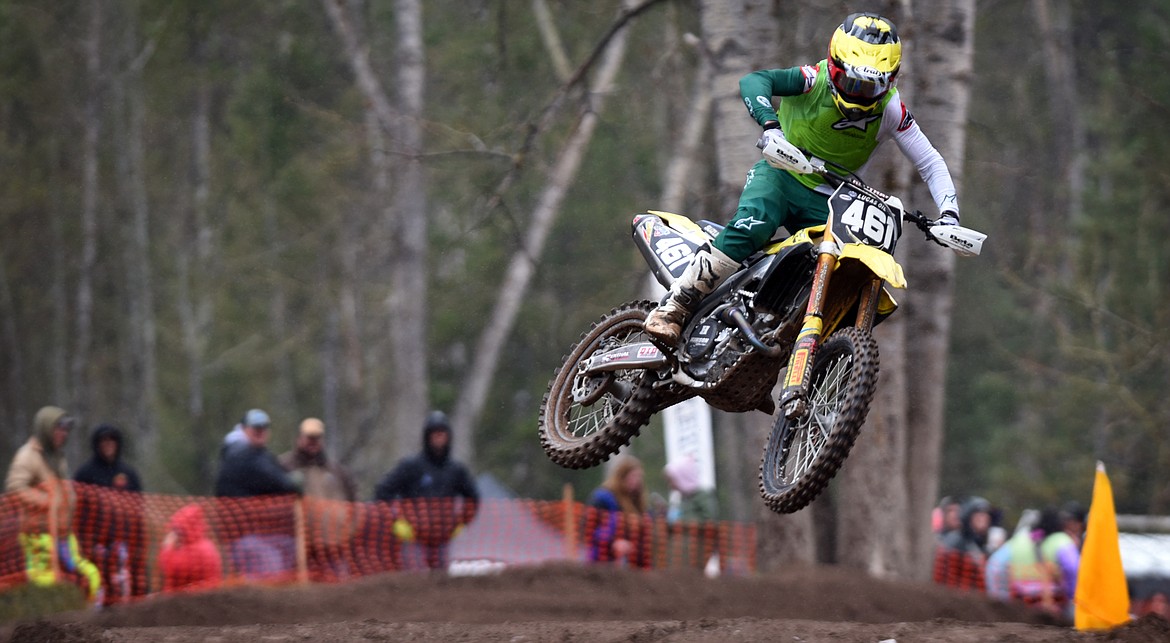 Open pro class winner Thomas Richards looks to stick the landing during a jump at the Hungry Horse motocross races April 24. (Jeremy Weber/Daily Inter Lake)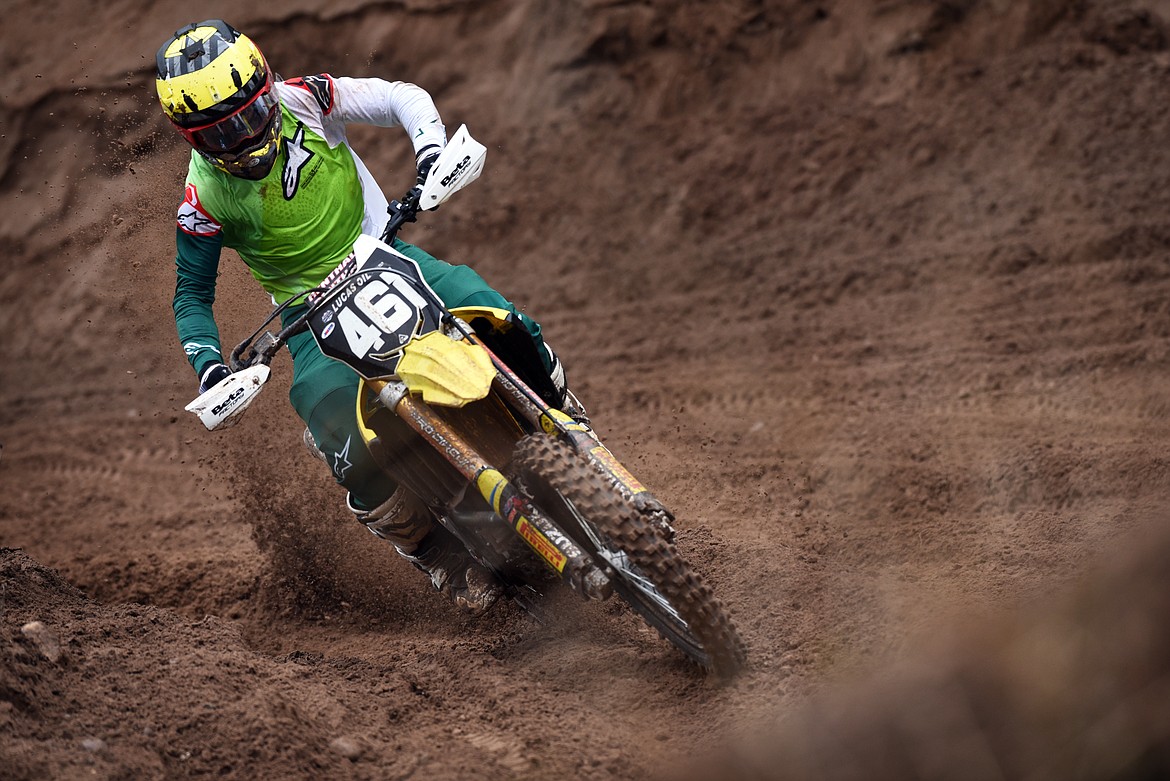 Thomas Richards makes a turn during day one action at the Hungry Horse motocross races April 24. (Jeremy Weber/Daily Inter Lake)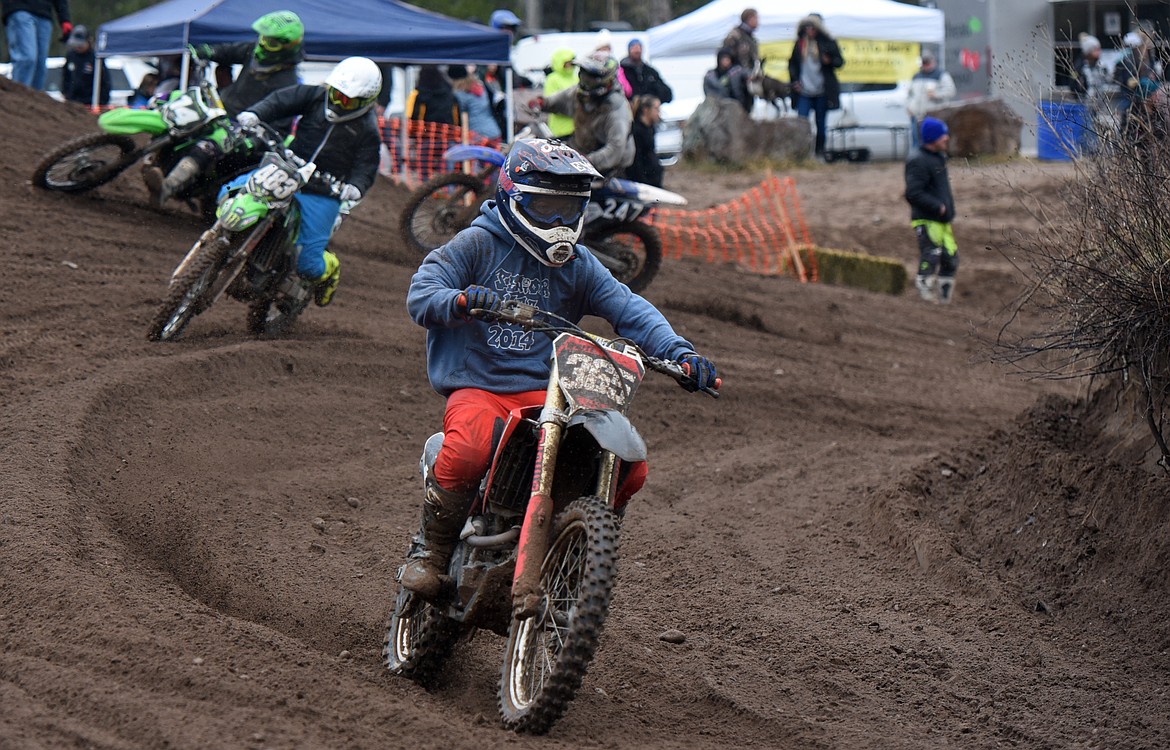 Shane Jones leads the pack during a first-lap turn at the Hungry Horse motocross races April 24. (Jeremy Weber/Daily Inter Lake)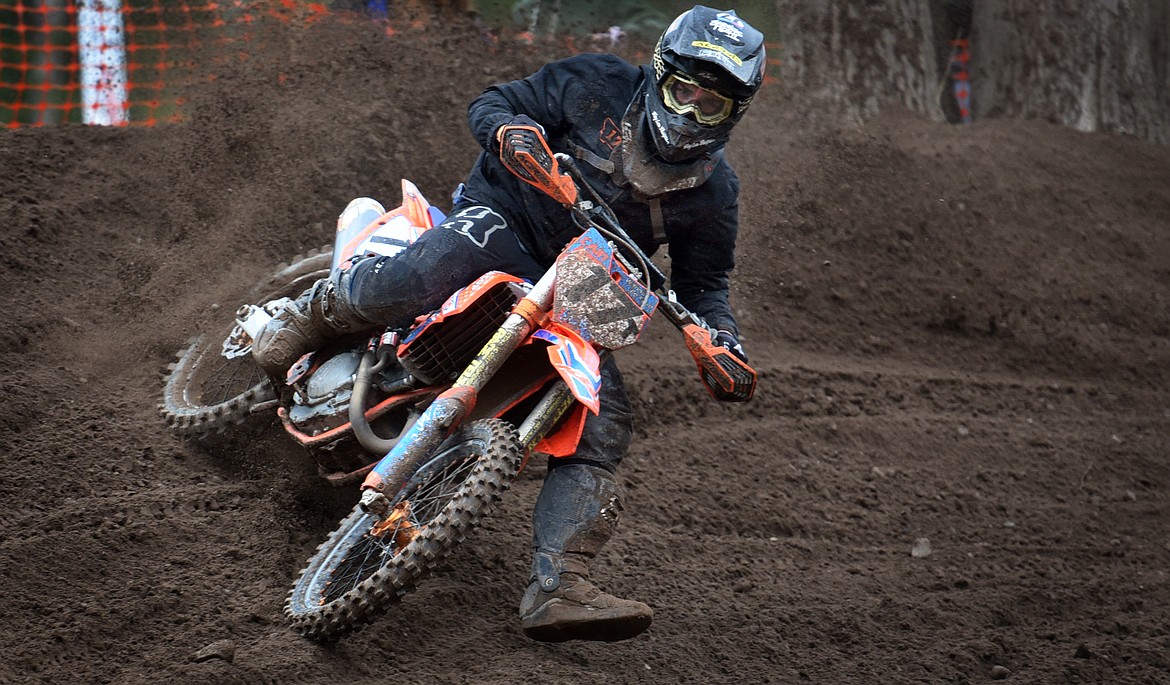 Barrett Giles navigates a turn during one of the afternoon motocross races in Hungry Horse April 24. (Jeremy Weber/Daily Inter Lake)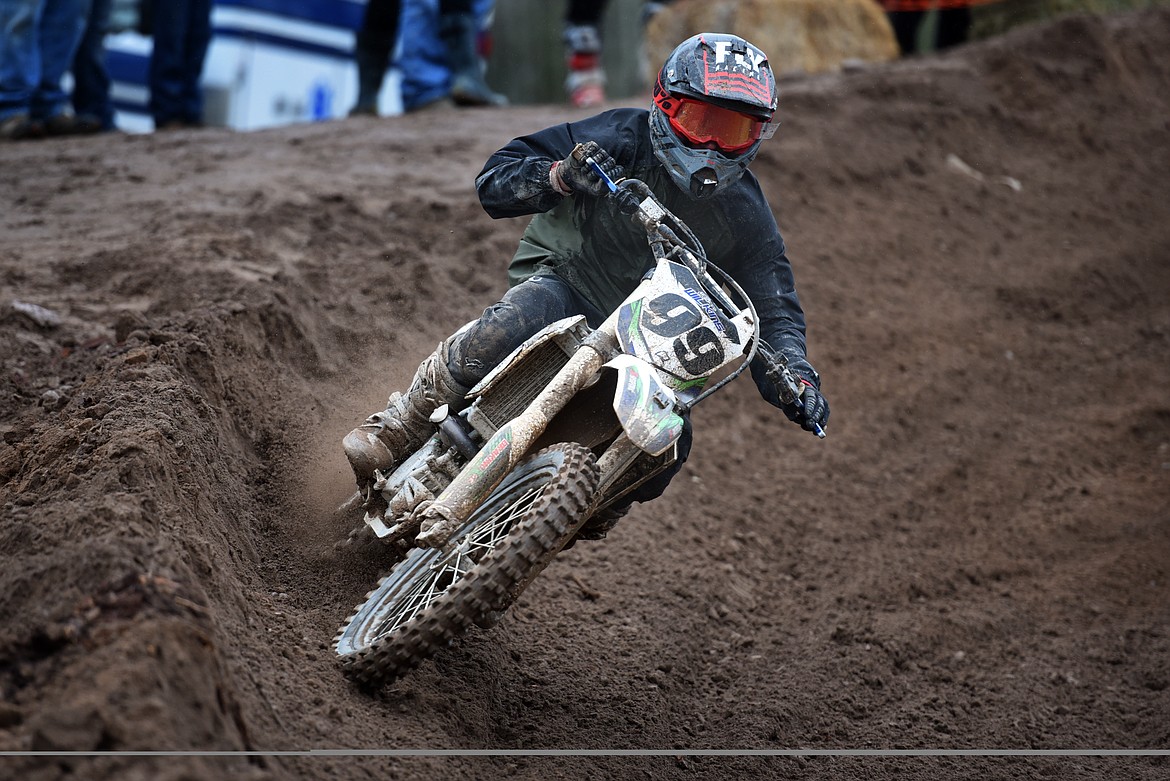 Jesse Wilkins makes his way around a turn on his way to a third place finish in the 250 junior division of the Hungry Horse motocross races April 24. (Jeremy Weber/Daily Inter Lake)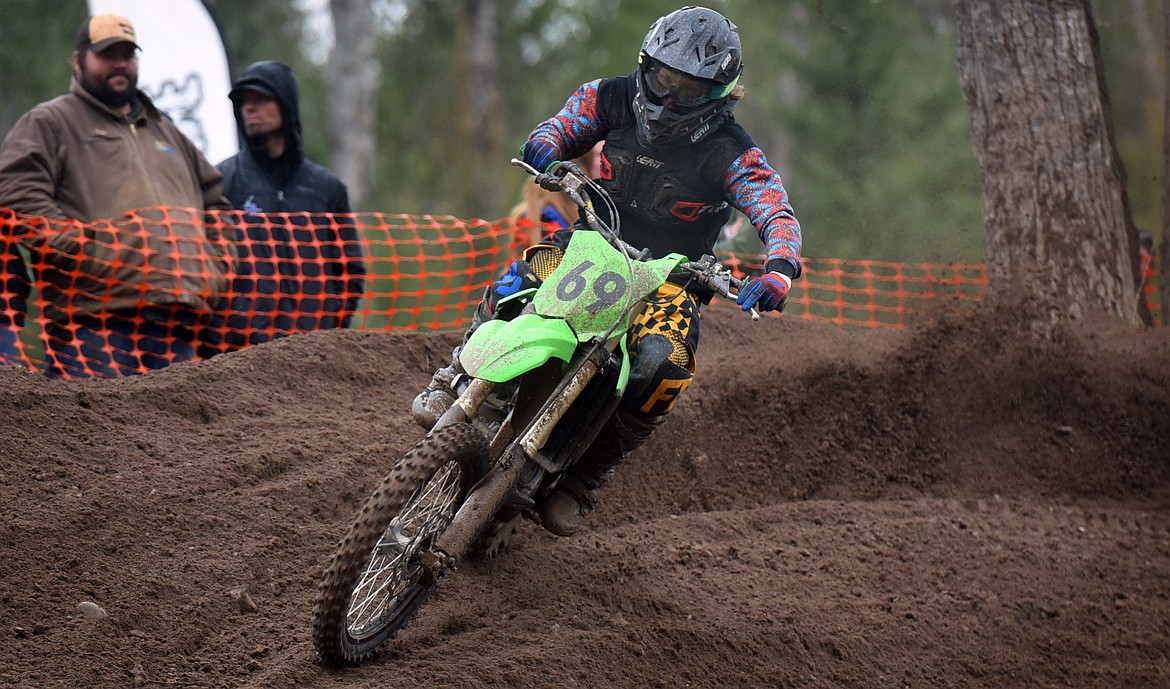 Joshua Miller takes a turn during the Hungry Horse motocross races April 24. (Jeremy Weber/Daily Inter Lake)
Previous
Next
by
JEREMY WEBER
Daily Inter Lake
|
May 2, 2021 12:10 AM
Mud, cheers and motorbikes filled the air as nearly 300 racers took on the rain, sand and mud last weekend at the Hungry Horse OHV track for the annual Motocross event.
Hosted by the Flathead Dirt Riders Association, riders as young as 4 and several over 65 battled it out for the top spot in numerous divisions during the races as Hungry Horse showcased a two-day event for the first time as part of the High Country Motocross Association (HCMA) race series.
While the turnout was slightly lower than the 450 racers who were anticipated, association board member and event organizer Rick Carlon said the weekend was still a success.
"The low turnout was weather-related, but that's the risk you take by holding an event this early in the year," he said. "It's no different than any other outdoor sport. If it's wet and cold outside, the turnout will be low. It's always a good time, though."
A competitive motocross racer since 1977, Carlon said race conditions were great, despite some wet weather Saturday evening.
"Saturday's track conditions were awesome; they won't get much better than than," he said. "Sunday got a little sloppy and adventurous with the rain we got overnight. It was still great overall, though. It was a good weekend all the way around."
Named the 2019 Best Motocross Track in Montana, the Hungry Horse course is one of the oldest and most popular motocross tracks in Montana and had been hosting races for some time before becoming part of the HCMA circuit in the 1980s, according to Carlon. The HCMA races began being hosted by the Flathead Dirt Riders Association in the early 2010s and are the nonprofit organization's largest fundraiser each year.
The association uses the funds raised to help groom and maintain the track and is hoping to groom the Hungry Horse OHV area at least once a month this summer.
The Hungry Horse race is just one of three Flathead area races put on by the HCMA each year. The annual race at Nirada kicked off the 2021 racing season April 11 and Dairyland Motocross Park on West Valley Drive will host the next to last race of the season June 26-27.
For Carlon, whose stepson and daughter also race on the HCMA circuit, motocross has become a family affair and something he is continuously urging others to try.
"It's aggressive. It's competitive and it's a great family sport," he said. "You get to be together and enjoy the outdoors with some high adrenaline racing. It doesn't get much better than that."
Reporter Jeremy Weber may be reached at 758-4446 or jweber@dailyinterlake.com
---