New Glacier High School principal named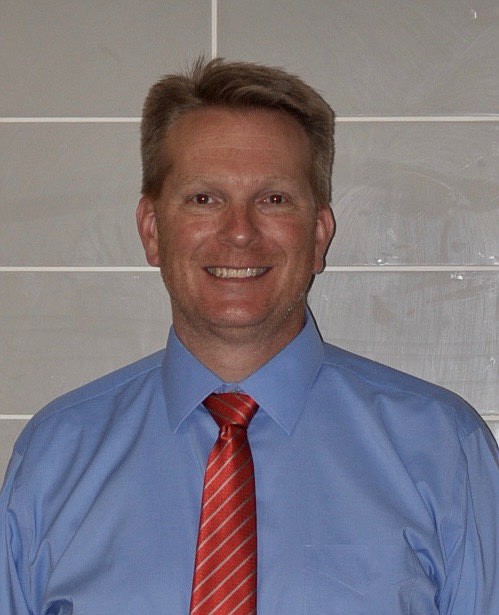 Brad Holloway has been named the new principal of Glacier High School.
by
HILARY MATHESON
Daily Inter Lake
|
May 13, 2021 9:17 AM
Brad Holloway will be the new Glacier High School principal, the Kalispell School Board decided Tuesday in a unanimous vote of approval during a virtual board meeting.
Glacier High School employs 140 to 150 employees and total enrollment next school year is projected to be around 1,343 students.
Holloway was promoted from his current position as Flathead High School assistant principal, a job he's held since 2019, assisting with the overall management of the school.
Holloway holds a Bachelor of Science degree in mathematics and a Master of Science in math education from Montana State University. He received his K-12 certification from the University of Montana.
Holloway was recommended for the position by a 16-member search committee, which narrowed down 12 applications to three finalists. The two other candidates interviewed for the position were Brian Gum, principal of Stevensville High School, and Shawna Lewis, assistant principal of Springs Charter School in San Diego.
Hollway replaces Joel Auers, who is resigning after finishing his first year as the Glacier principal to be closer to family. Holloway's contract starts July 1 with a gross salary of $121,454.
During the board meeting, Holloway took a moment to express his gratitude to the board, the central office administrative team and the Flathead community — including the students, staff and families.
"What an amazing group of folks," Holloway said.
"I am truly honored at this opportunity to be able to lead Glacier High School as the next principal. We have great students and outstanding staff, supportive families and I am very excited for what the coming years are going to bring," he said.
Holloway started his career in education in 1997, teaching math at Billings West High School. He went on to teach math at Flathead, where he remained until moving to Glacier when it opened in 2007.
"Having worked at Glacier for 12 years, I feel I am able to step right in and begin working with students and staff to meet individual, school, and district goals. I understand the culture and expectations at Glacier. Our longtime focus on taking care of people will continue to be a guiding principle," Holloway said in an email to the Daily Inter Lake on Wednesday.
In his first year as principal, Holloway said he hopes to continue improving the graduation rate at Glacier.
"Part of meeting this goal is to ensure that we have relevant and rigorous coursework, establish clear expectations regarding school attendance, and provide the support needed to help students succeed," he said.
"I would like to explore additional opportunities for students in the areas of CTE (Career and Technical Education) as well as AP (Advanced Placement) and concurrent enrollment as we help them prepare for their post secondary plans," he added.
Over the past two decades he's been involved in various committees such as a math curriculum alignment committee with the Northwest Montana Cooperative; a Kalispell Public Schools five-year plan committee; district hiring committees; a math materials selection committee and a Flathead AdvancedEd Accreditation committee. He also served on a technology committee for both Glacier and Flathead.
Reporter Hilary Matheson may be reached at 758-4431 or by email at hmatheson@dailyinterlake.com
Recent Headlines
---