South Kalispell pizzeria draws on owner's lifetime passion for the pie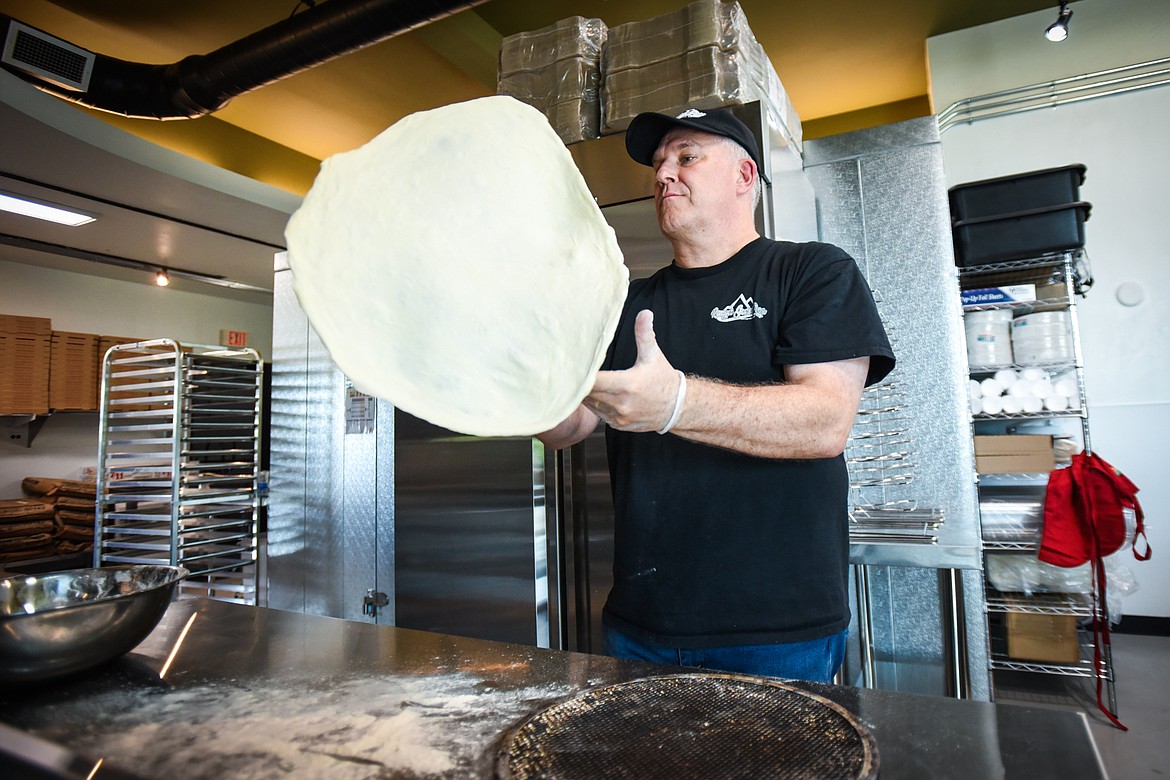 Joe Ledwidge hand-tosses pizza dough at Ranger Joe's Pizza in Kalispell on Wednesday, May 12. (Casey Kreider/Daily Inter Lake)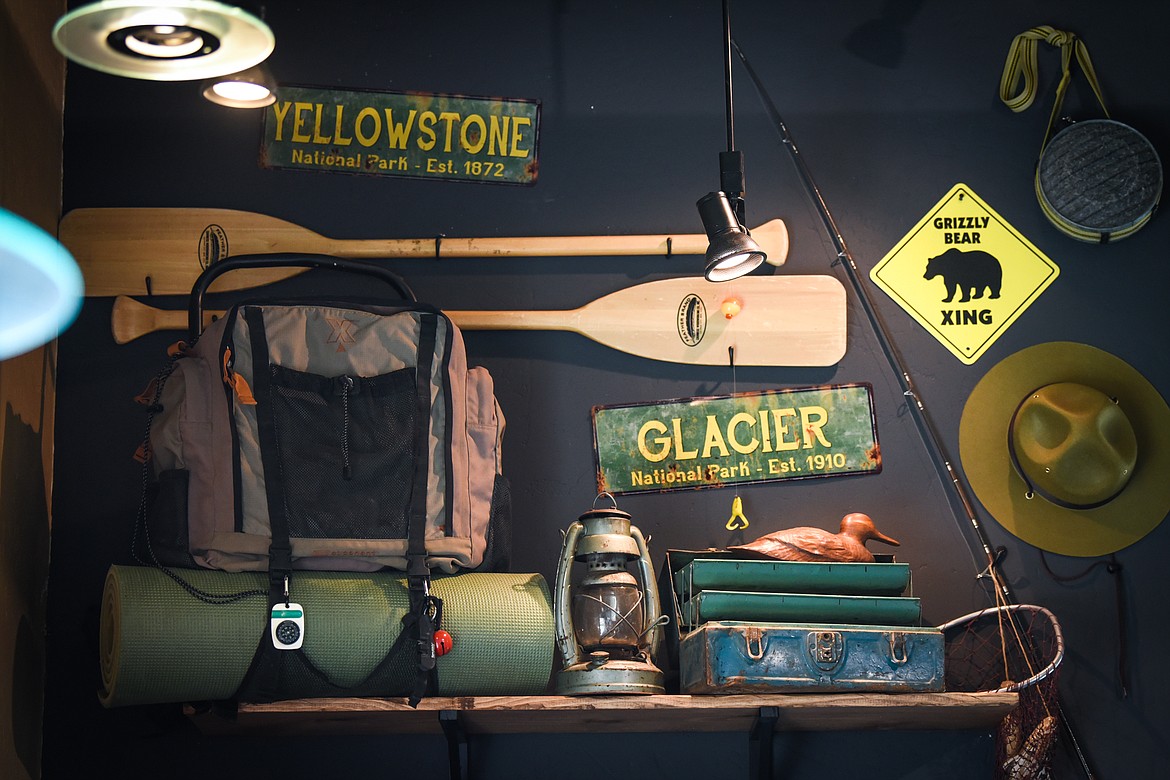 Decorative items at Ranger Joe's Pizza, including a backpack and camping mat, at left, worn by Joe Ledwidge on a family camping trip that earned him the "Ranger Joe" nickname. (Casey Kreider/Daily Inter Lake)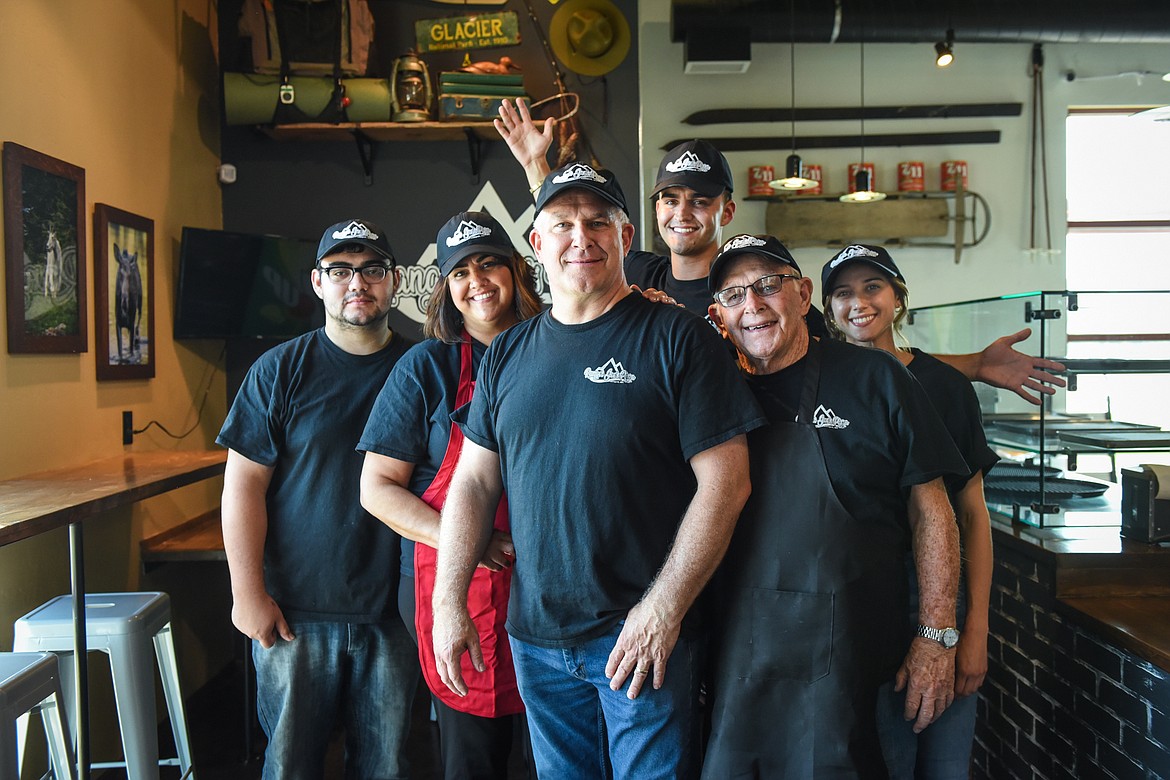 From left, Matthew Martinez, Maria Ledwidge, Joseph Ledwidge, Jonathan Ledwidge, Patrick Ledwidge and Taylor Ormonde at Ranger Joe's Pizza in Kalispell on Wednesday, May 12. (Casey Kreider/Daily Inter Lake)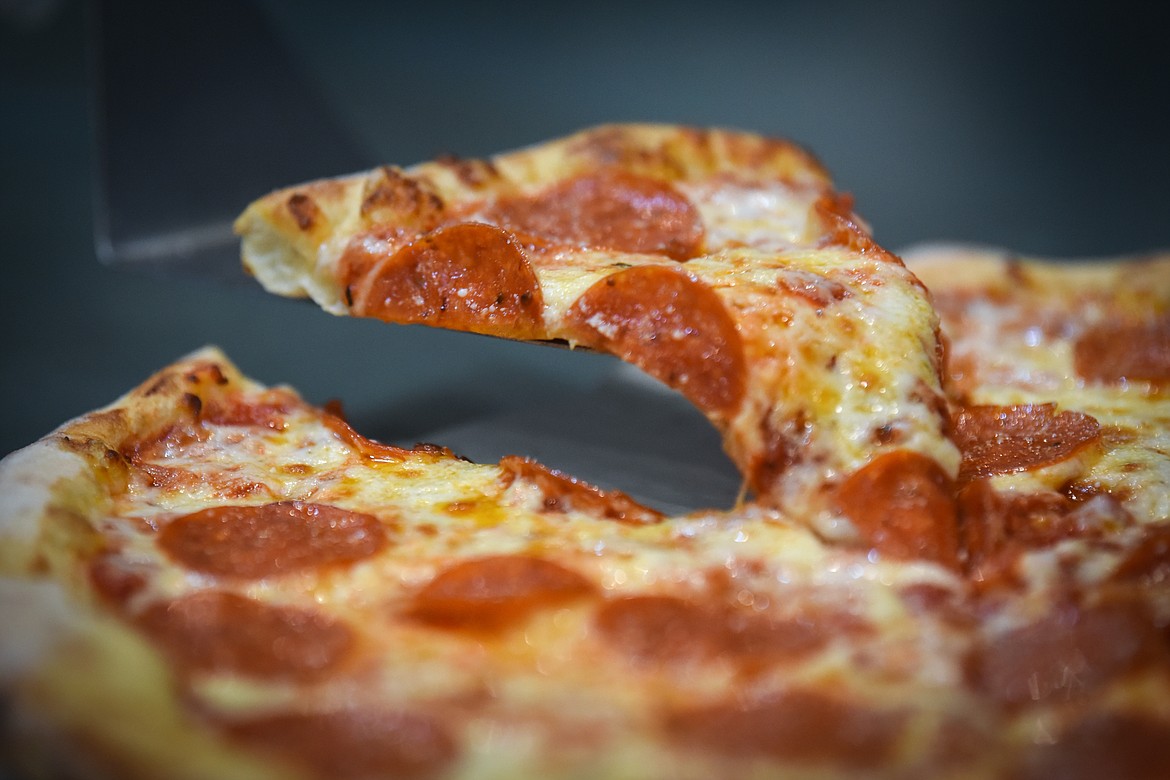 A pepperoni pizza at Ranger Joe's Pizza in Kalispell on Wednesday, May 12. (Casey Kreider/Daily Inter Lake)
Previous
Next
by
BRET ANNE SERBIN
Daily Inter Lake
|
May 16, 2021 12:00 AM
"Ranger" Joe Ledwidge has a passion for pizza.
He ate a medium pie for lunch in his father's pizza shop every day growing up, but he never got tired of the taste. Instead, he studied pizza, books and everything else he could find about the subject until he finally opened his own pizza place in South Kalispell this week.
Ranger Joe's Pizza is located at 1805 U.S. 93 S., Suite 1, in the former location of City Brew.
Ledwidge and his wife Maria fired up the ovens just this week, but their official grand opening won't take place until early June.
It's hard to imagine anyone is better suited for the job than the man his family calls "Ranger Joe."
"When I met him, he was a pizza freak," recalled Maria, his wife of 28 years and the mother of Ledwidge's seven children.
"I'm into it," Ledwidge agreed.
It all started when Ledwidge was young, growing up in his father Patrick's pizza business in Florida.
Patrick started the family tradition in 1984 when he and his wife moved south from Michigan and opened a Hungry Howie's restaurant.
The chain grew to include eight locations over the course of eight years. Ledwidge's cousins are still involved in the business on the East Coast, and Patrick is on hand to help out his son with the newest pizza venture.
A lot of the features at the Kalispell restaurant draw on the strategies that made Hungry Howie's a success, but Ledwidge is using his own pizza particularities to establish the new restaurant.
Ranger Joe's offers pizza styles that were popular back East, but haven't yet made it into Northwest Montana, such as Detroit deep dish pizza.
This puffy, rectangular type of pizza is made with a cheese blend melted into the sides and sauce layered on top of the cheese. Detroit deep dish is airy and light, with crispy edges and a flavorful mix of cheeses.
"It's the only true Detroit deep dish in the valley," Ledwidge pointed out.
Customers who prefer a thinner slice will still find plenty to love at Ranger Joe's.
Pizzas come in a variety of options, including individual slices and traditional New York-style pies. For those looking to branch out, Ranger Joe's offers calzones, cheese bread and even small cauliflower-crust pizzas.
But Ledwidge thinks his sauce is what really puts his pizzas on the upper crust.

"I hear a lot of people mention they love the sauce," he said. "It's slightly sweet, but it's not overpowering."
It's made with low-acidity tomatoes to prevent heartburn and a precise mixture of ingredients Ledwidge honed over the course of about a year after he transformed his home kitchen into a pizza-making palace.
"He is a hard worker," Maria observed. "He's a perfectionist."
THAT ATTITUDE was on display when Ledwidge earned himself the title "Ranger Joe" during a backpacking trip to Kintla Lake in 2017. After 19 years in law enforcement, Ledwidge had no problem urging on his hiking partners — most of them men many years his junior — through injuries and mishaps over the course of the unexpectedly challenging hike.
He was rewarded with his own park ranger badge, and the heavy-duty backpack he brought on the adventure now makes for wall décor in the pizza joint and a reminder of Ledwidge's indefatigable energy.
Now he wants to share that enthusiasm with fellow pizza lovers at the South Kalispell restaurant.
The restaurant motto is "Ranger Joe knows his dough," and the Ledwidges hope plenty of Kalispell diners will soon get to know and love pizza like they do.
Ranger Joe's Pizza is located at 1805 U.S. 93 S., Suite 1. Hours are 11 a.m. to 8 p.m., Tuesday through Sunday.
Reporter Bret Anne Serbin may be reached at 758-4459 or bserbin@dailyinterlake.com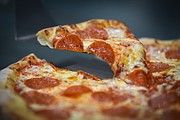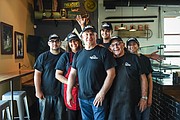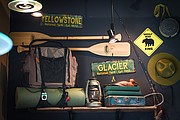 Recent Headlines
---