Cayuse Prairie educator receives teaching award from UM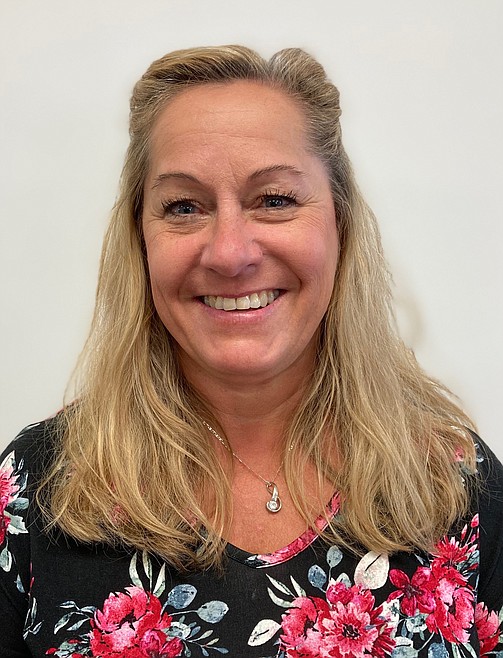 Shannon Limberis is the recipient of the Maryfrances Shreeve Award for Teaching Excellence from the University of Montana.
by
HILARY MATHESON
Daily Inter Lake
|
November 5, 2021 12:00 AM
Cayuse Prairie School third-grade teacher Shannon Limberis exemplifies excellence in the classroom through enthusiasm, patience, kindness, dedication and leadership.
Limberis is the recipient of the Maryfrances Shreeve Award for Teaching Excellence from the University of Montana. The annual award is given to "outstanding, committed elementary teachers across Montana," according to the university.
As part of the award the school receives $1,000 and Limberis will get $3,000.
Limberis has taught at Cayuse Prairie for 25 years. She holds two bachelor's degrees in business administration and education from the University of Montana.
Cayuse Prairie Principal Amy Piazzola noted Limberis' skillful leadership in the classroom.
"Mrs. Limberis runs a very engaging classroom and teaches with the whole student in mind," Piazzola said in her letter of recommendation.
"She has a knack for getting students to participate and take ownership in their education," she continued.
Piazzola also noted Limberis' use of differentiated instruction in the classroom.
"Students are met at their current ability level and encouraged to strengthen and practice skills repeatedly. Mrs. Limberis goes the extra mile for her students," Piazzola said, which was echoed by Cayuse Prairie student Makena Dicello.
To be considered for the award, nomination applications included recommendation letters from students (past or present), parents and colleagues, in addition to administrators.
Dicello described Limberis as a welcoming and caring teacher, who went "above and beyond" to tutor her and get "back on track" in an academic area she was struggling with. Dicello also said Limberis goes out of her way to ensure students aren't left out in activities such as gift exchanges, and plans fun activities, often spending her own money to cover expenses.
"Mrs. Limberis is a very kind person, very patient with her students, a fun teacher, funny person (she makes me laugh), very smart, a generous person, a genius and A HERO!" Dicello said in her recommendation letter.
Cayuse Prairie paraprofessional Michelle Cronk said Limberis is committed to encouraging students to achieve the best of their abilities and has learned from her in the area of classroom management.
As a parent, Cronk said she saw Limberis' influence on her own children, who were students in her class.
"She modeled patience, enthusiasm, acceptance, and appreciation, while remaining steadfast to providing a learning environment most conducive to their successes," Cronk said in her recommendation letter.
In addition to her talents in the classroom, Piazzola noted Limbers' leadership extends to her fellow teachers in her desire to mentor new teachers. She also coached the girls basketball team for six years and is a member of the garden and greenhouse committee — helping water the plants, pull weeds and, "man the annual plant sale with a smile on her face."
"She's done an outstanding job," Piazzola said during a phone interview Wednesday. "If you walked into her classroom for the first time you would say, 'Yeah, I get it.'"
The last time a Cayuse Prairie teacher won the award was Jan Madison at least five years ago, according to Piazzola. That time around, award money was used to establish a teacher's fund, which is where this year's $1,000 will go. Each school year, a teacher's name is randomly drawn and they are given $300 to spend.
Reporter Hilary Matheson may be reached at 406-758-4431 or hmatheson@dailyinterlake.com.
Recent Headlines
---