New supply company offers new and used equipment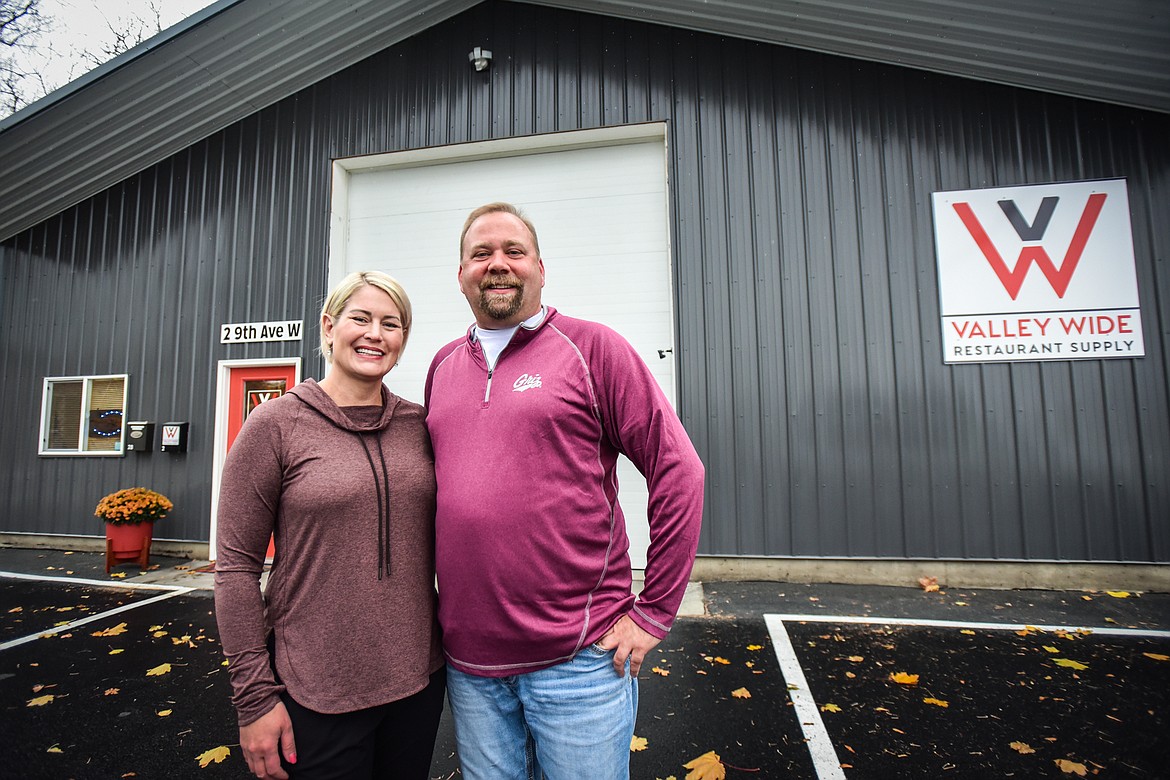 Kari Hatlen and Brian Jones outside Valley Wide Restaurant Supply in Kalispell on Thursday, Oct. 28. (Casey Kreider/Daily Inter Lake)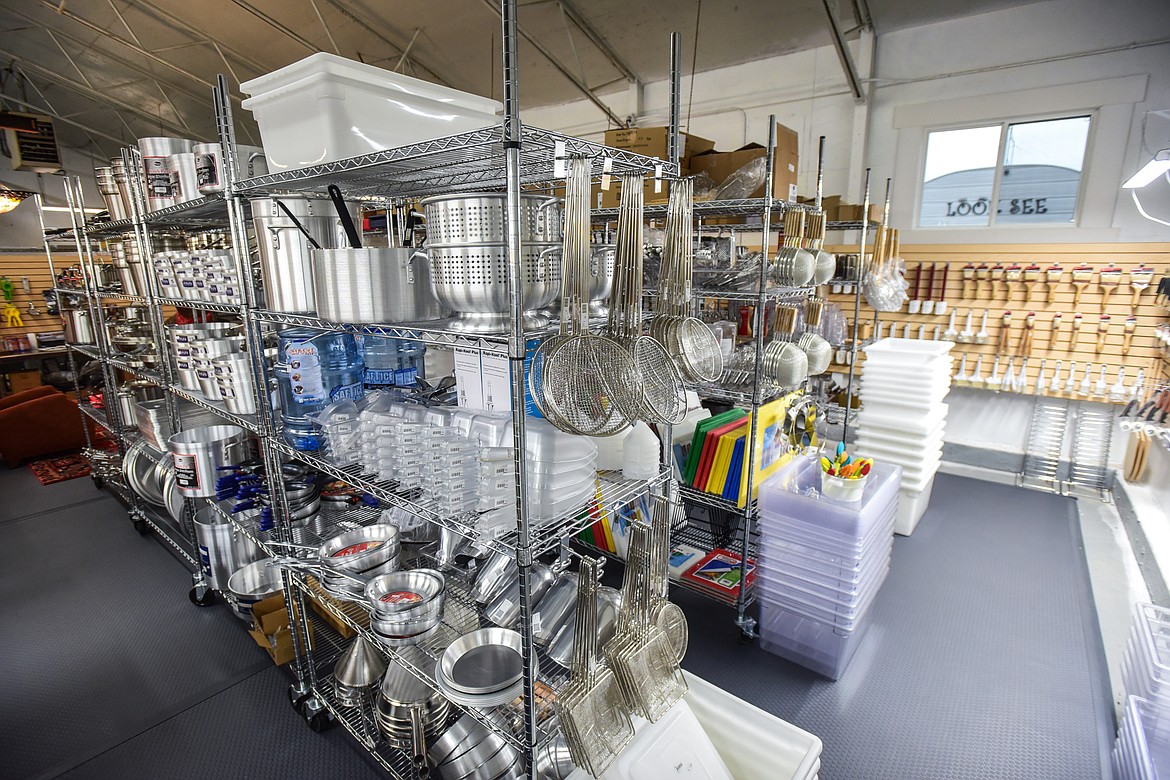 Aisles of kitchen and restaurant products at Valley Wide Restaurant Supply in Kalispell on Thursday, Oct. 28. (Casey Kreider/Daily Inter Lake)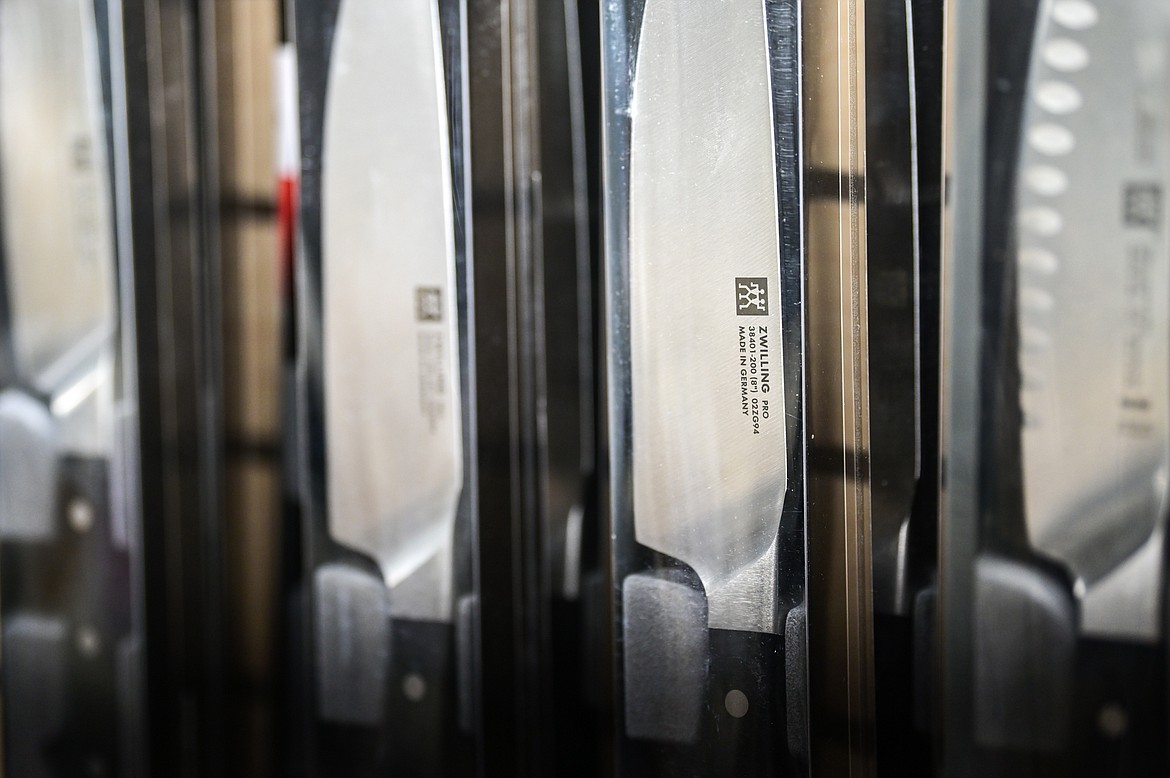 A variety of Zwilling J.A. Henckels kitchen knives at Valley Wide Restaurant Supply in Kalispell on Thursday, Oct. 28. (Casey Kreider/Daily Inter Lake)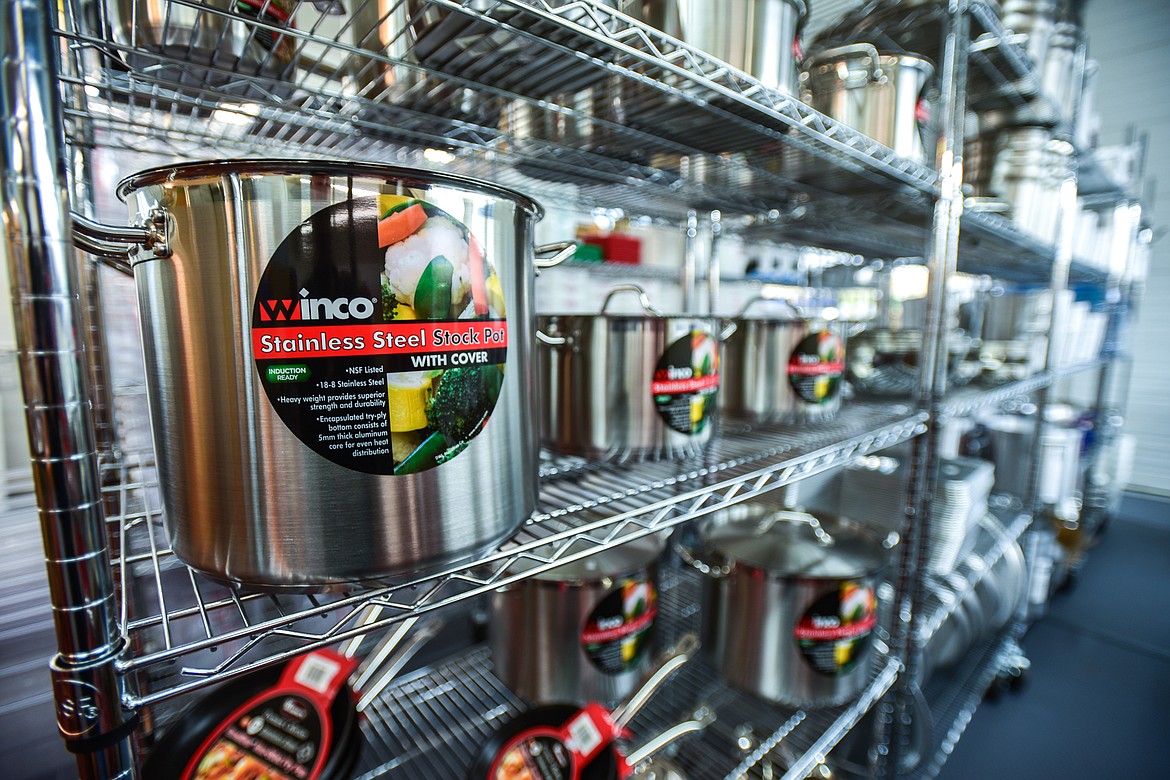 Winco stainless steel pots and products on display at Valley Wide Restaurant Supply in Kalispell on Thursday, Oct. 28. (Casey Kreider/Daily Inter Lake)
Previous
Next
by
BRET ANNE SERBIN
Daily Inter Lake
|
November 7, 2021 12:00 AM
When you grow up in the restaurant business, you know what restaurants need to operate. That's why Kari Hatlen and Brian Jones, both veterans of restaurant work, recently started Valley Wide Restaurant Supply.
The pair opened their restaurant supply business in Kalispell on Sept. 13.
"We support local restaurants — the Mom and Pops," said Hatlen. "Whatever their business needs, they know they can depend on us."
Valley Wide Restaurant Supply sells "everything from spoons to booth packages," according to Jones.
The shop is brimming with stainless steel utensils, buckets of every size and kitchen equipment many people wouldn't even think they need.
"We sell anything that goes inside a restaurant," Jones emphasized.
Their products are all commercial-grade, so they're "a little bit sturdier" than products at a typical store, they said. The shop is open to the public, so private and professional chefs have access to the inventory.
Valley Wide Restaurant Supply carries brands such as J.A. Henckels, a German high-end knife line, and Staub enameled cast iron cookware. But some of the most popular items are simple finds like squeeze bottles and multi-colored spreaders, Hatlen said.
HATLEN AND Jones have noticed their used inventory has been a big hit with customers. Carrying used goods creates options for customers large and small, new to the industry and long-standing restaurant businesses.
Their used stock currently includes refrigerators, counters, meat slicers and other pieces of machinery.
Valley Wide Restaurant Supply uses a barter and trade system to collect its used products, and the community seems to appreciate having those options, Hatlen and Jones observed.
Many visitors also relish a chance to come in to personally check out the products at Valley Wide Restaurant Supply. Online shopping poses the biggest competition to the local business, Jones said, but many people still want to feel the weight of a knife or the material of their cookware before they buy it.
Jones knows firsthand how important it is to get your hands on the products being used in a kitchen. He and Hatlen have both worked in the restaurant industry all their lives, starting at family restaurants when each of them was in childhood.
"Brian has used all of this equipment himself," Hatlen said of her business partner. "He knows exactly how things work."
Jones cut his teeth at his family's restaurant in Missoula before he partnered with Hatlen, while she got her start at Old Country Buffet restaurants. Her father ran the chain that once operated 400 locations in 39 states.
Both Jones and Hatlen are proud of their long histories in the food-service industry and their roots as fourth-generation Montanans.
"Between the two of us, we've worked every position in the restaurant industry," Hatlen said.
Their connections run deep, and that's what drove the pair to create Valley Wide Restaurant Supply.
"Once you're in the industry, it's in your blood," said Jones.
"The restaurant industry is our love," Hatlen agreed. "This is the fulfilment of our dream. It's an opportunity for us and the valley."

Valley Wide Restaurant Supply is located at 2 Ninth Ave. W., Kalispell. Hours are Monday through Friday, 9 a.m. to 4 p.m.
Reporter Bret Anne Serbin may be reached at 406-758-4459 or bserbin@dailyinterlake.com.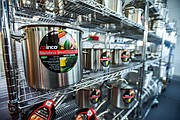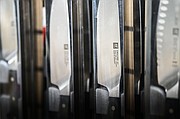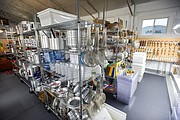 Recent Headlines
---