Wolfpack Theatre's '110 Stories' captures essence of 9/11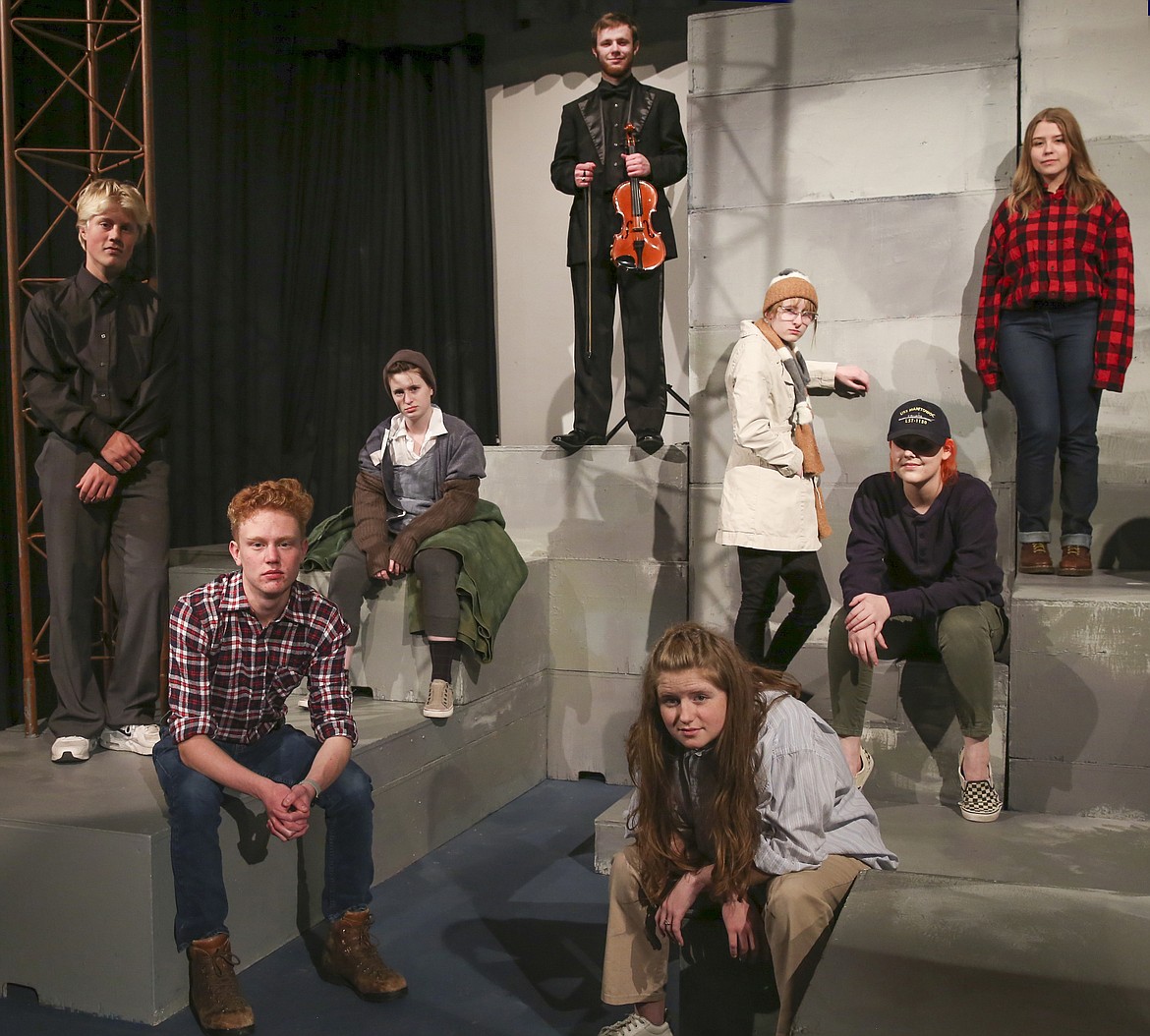 Some of the cast members of Glacier High School's Wolfpack Theatre's production of "110 Stories."
|
November 11, 2021 12:00 AM
In the wake of the 20th anniversary of the tragic events of 9/11, the Wolfpack Theatre Company will present "110 Stories: The Untold Stories of 9/11" Nov. 16, 17 and 20. Curtain time is 6:33 p.m. in the Wolfpack Theatre at Glacier High School.
Tickets are available at the GHS Main Office and Photo Video Plus. Ticket prices are $7 for adults and $5 for children, students and senior citizens. Any remaining tickets will also be sold at the door.
From the utter shock of the first airplane flying into the World Trade Center to the last goodbye at Ground Zero weeks after, "110 Stories" captures through monologues of first responders, firefighters and everyday people the heartache and the resilience of the people of New York City through the memories of those who experienced the events directly. Through personal recollections and other correspondence, playwright Sarah Tuft brought to life 27 different characters and has woven the narratives into a two-act story that recounts the day, the airplane crashes, the demolition of the towers, as well as the unification afterwards and how people came together to rebuild.
Although "110 Stories" is an intense docu-theatre experience recommended for mature audiences, the author reveals not only the crushing hardships, but also the hope and compassion that emerged as people worked together and cared for each other amidst the tragedy.
"What I love about the play, and what I remember about 9/11, is the incredible unity that we felt as a country," director Greg Adkins said. "I can't remember a time in my life when America has seemed so divided as we do now. It seemed so appropriate for our current situation."
The cast and crew includes 35 students, from freshmen to seniors.
"All of the kids were born after this event and while I think most knew about the event, the real stories being told in the play make it real to them. I think it has turned a historical event into a real story, "Adkins said.
The cast includes Mac Adkins, Bella AuClaire, Kelsea Bemis, Opal Besaw, Stephen Hurly, Gabrielle Cantrell-Musson, Andrea Chandler, Quinn Dunham, Brenna Ernst, Ellie Fiala, Venice Frechette, Aimee Fuller, Zephy Hanson, Annabeth Henke, Erik Kalvig, Kayanna Kapity, Alden Lamson, Zach Lapke, Toben Mallo, Kenzie Nordness, Elle Plum, Elise Plum, Zaden Stout, Gabe Trodick and Alexa Wilton.
The technical crew includes Quinn Thomas, Braden Wakefield, Lane McKoy, Fiona Fuller, Ollie Quinn, Naomi Hill, Katrina Gordon and Rae Bosque.
Recent Headlines
---