New gear company specializes in Swedish workwear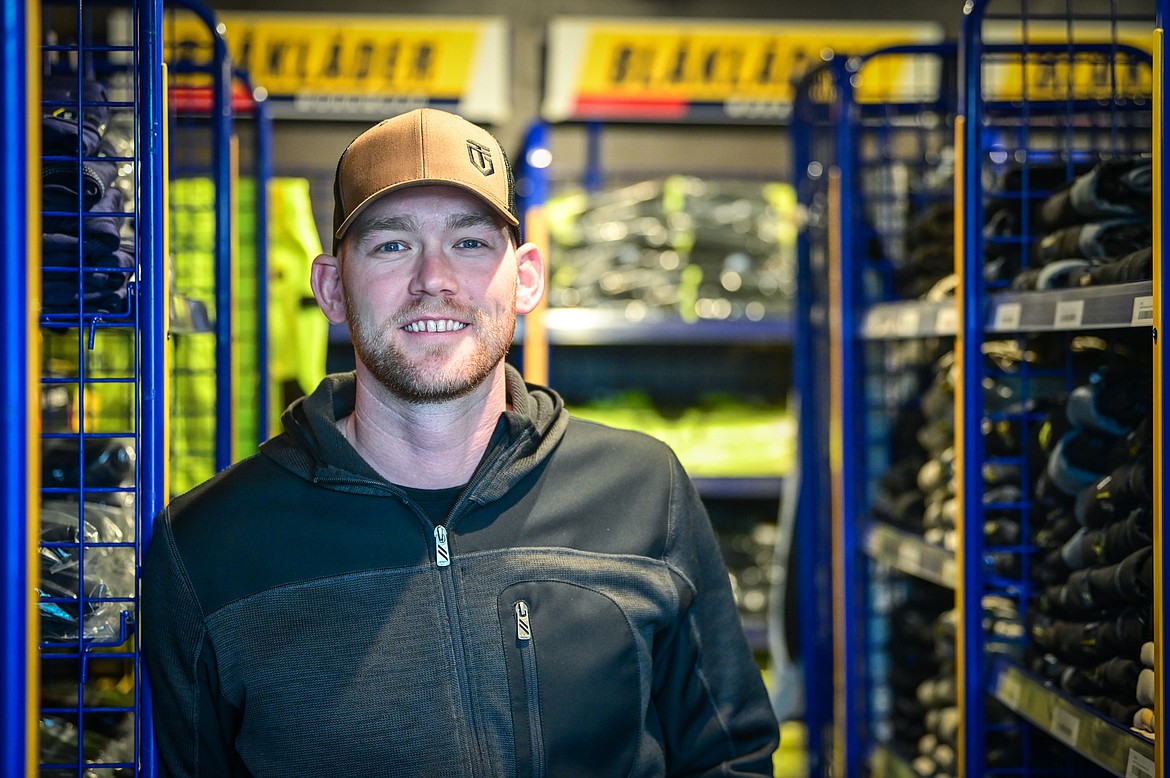 Josh Maltby at Trusted Gear Company in Evergreen on Tuesday, Oct. 26. (Casey Kreider/Daily Inter Lake)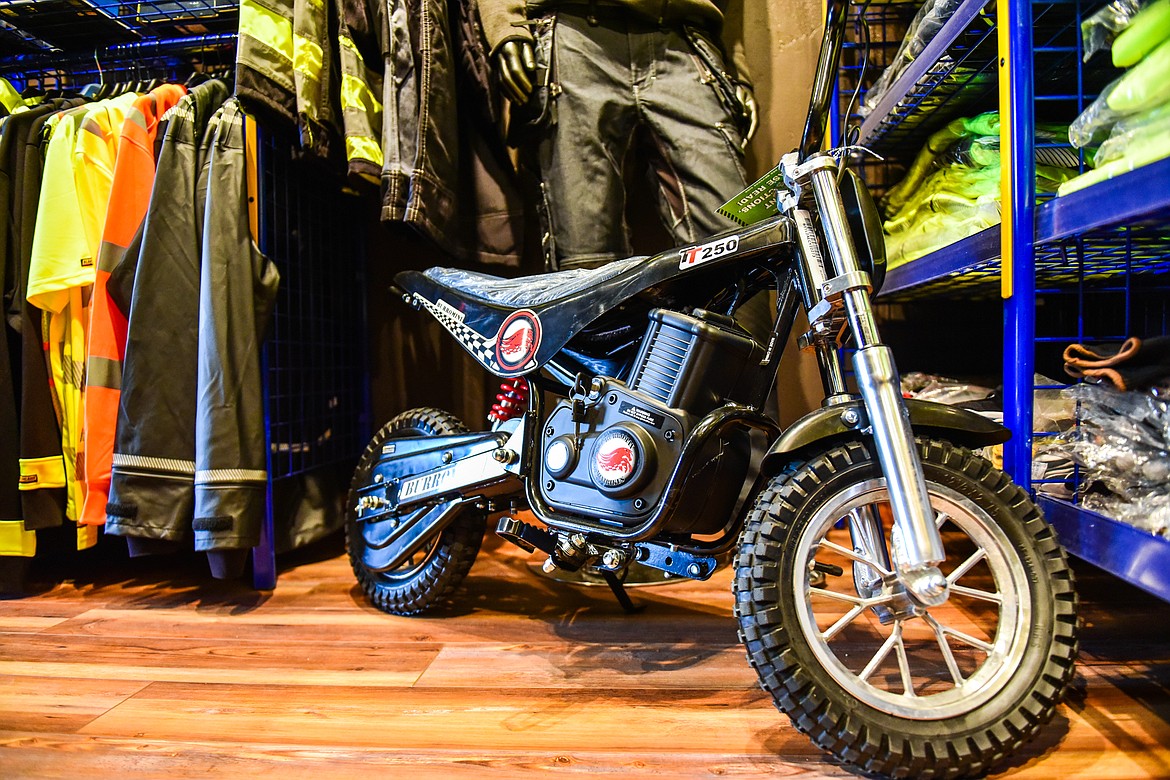 A Burromax electric mini bike, one of several for sale, at Trusted Gear Company in Evergreen on Tuesday, Oct. 26. (Casey Kreider/Daily Inter Lake)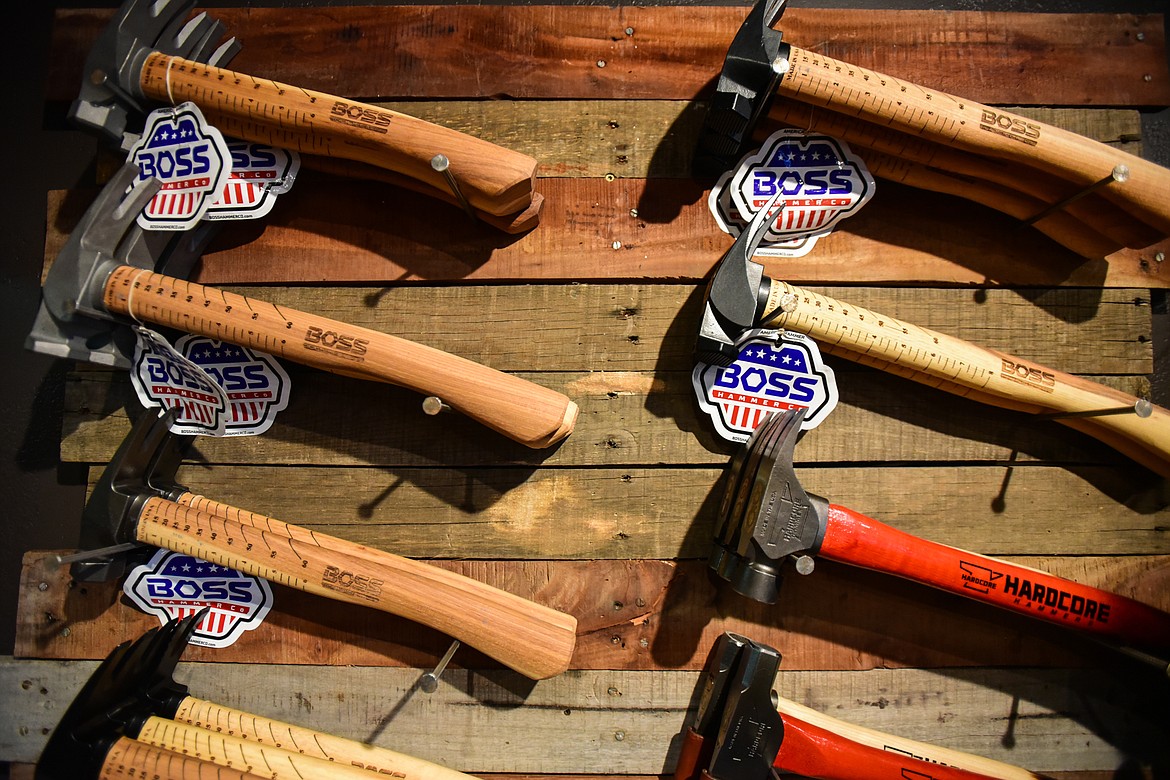 A selection of Boss Hammer Co. hammers on display at Trusted Gear Company in Evergreen on Tuesday, Oct. 26. (Casey Kreider/Daily Inter Lake)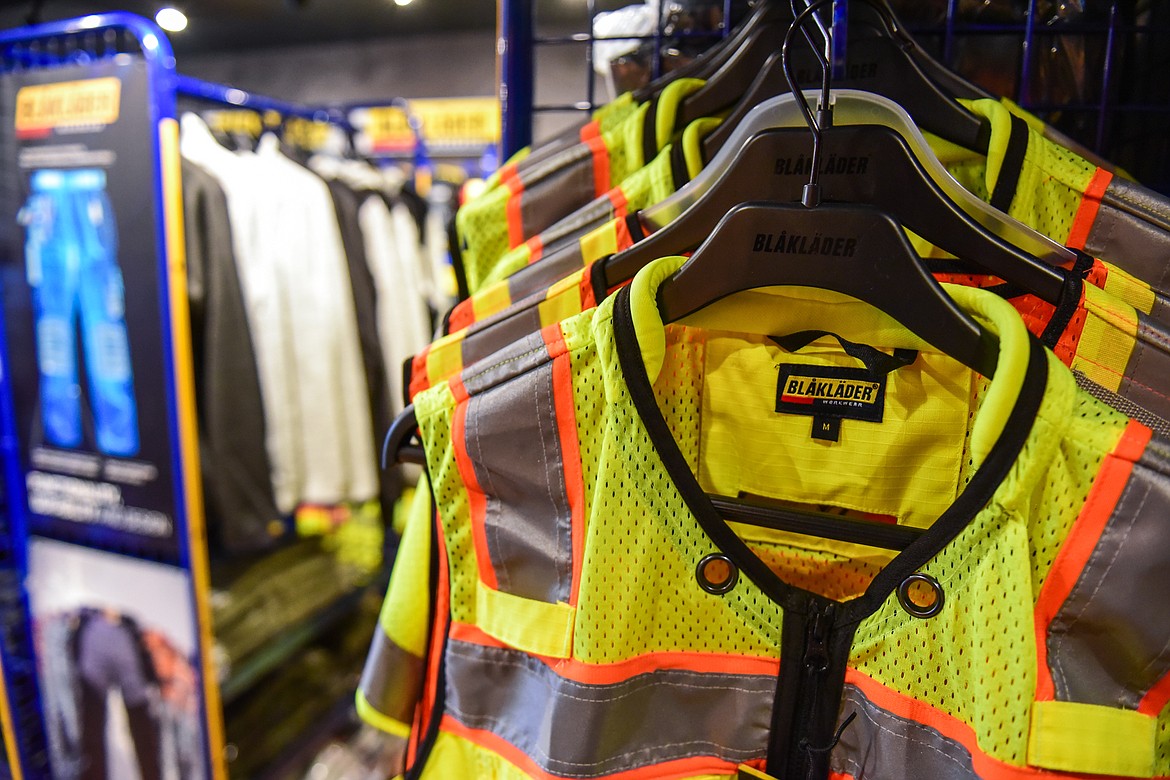 Blaklader Workwear vests and clothing at Trusted Gear Company in Evergreen on Tuesday, Oct. 26. (Casey Kreider/Daily Inter Lake)
Previous
Next
by
BRET ANNE SERBIN
Daily Inter Lake
|
November 21, 2021 12:00 AM
Josh Maltby' work schedule is a lot like that of his customers. He arrives at his gear shop before sunrise and leaves after the sun has set, sometimes spending 7 a.m. to 9 p.m. at Trusted Gear Company in Evergreen.
The born-and-raised Montanan knows his clientele, and he wants to make sure he can suit their unique needs.
Maltby, his wife and his father are partners in the new Evergreen store. There, they sell gear and apparel for work and outdoor wear.
Their product lines are cultivated for people who work with their hands, whether that's on a construction site or out on a big game hunt.
"I find products I appreciate that are underrepresented in the local area," Maltby said.
The majority of those products come from Blaklader, a Swedish workwear company that accounts for about 90% of Trusted Gear Company's inventory.
"I love the brand and how they operate," said Maltby, who worked as a Blaklader representative before joining Trusted Gear Company.
The high-quality line is hard to find in the Flathead Valley, even though there's a large population that uses industrial apparel like the kind Blaklader specializes in. Maltby said Western Building Center is one of the only other stores that sell Blaklader products locally.
"I felt there was a hole, and we were the ones to fill it," said Maltby.
His sister started Trusted Gear Company online in 2019, and the current partners moved into a physical location — formerly a denture studio — this summer. Maltby opened the small remodeled store in September.
IN ADDITION to Trusted Gear Company's extensive Blaklader selection, the store also offers various other pieces of apparel and outdoor items.
"I try to find companies that I believe in their product, they're sourcing responsibly and they have a good warranty," said Maltby.
In keeping with his preference for Swedish craftsmanship, Trusted Gear Company also carries Morakniv, a Swedish knife company that specifically makes its products to fit into Blaklader clothing.

Domestic brands include Boss Hammers, a Michigan hammer company that makes their products with titanium, steel and square handles. Another is Hardcore Hammers, an Illinois manufacturer that partners with a leatherworker in Ennis for its sheaths. There's also Grip 6 Belt Company, a Utah belt-maker with super minimalistic designs that Maltby wears in his day-to-day life.
Maltby hopes to expand the offerings he carries from these suppliers and add on even more domestic sellers to his collection soon.
"We're hoping to make an impact…by bringing unique and quality products to the valley," Maltby said.
Trusted Gear Company is located at 2181 U.S. 2 E. Suite 4, Kalispell. Hours are 7 a.m. to 5 p.m., Monday through Thursday.
Reporter Bret Anne Serbin may be reached at 406-758-4459 or bserbin@dailyinterlake.com.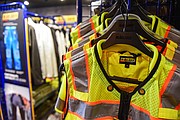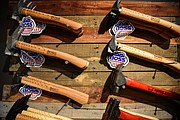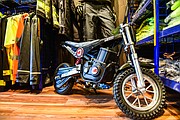 ---