Kids' Covid vaccine clinic planned Dec. 1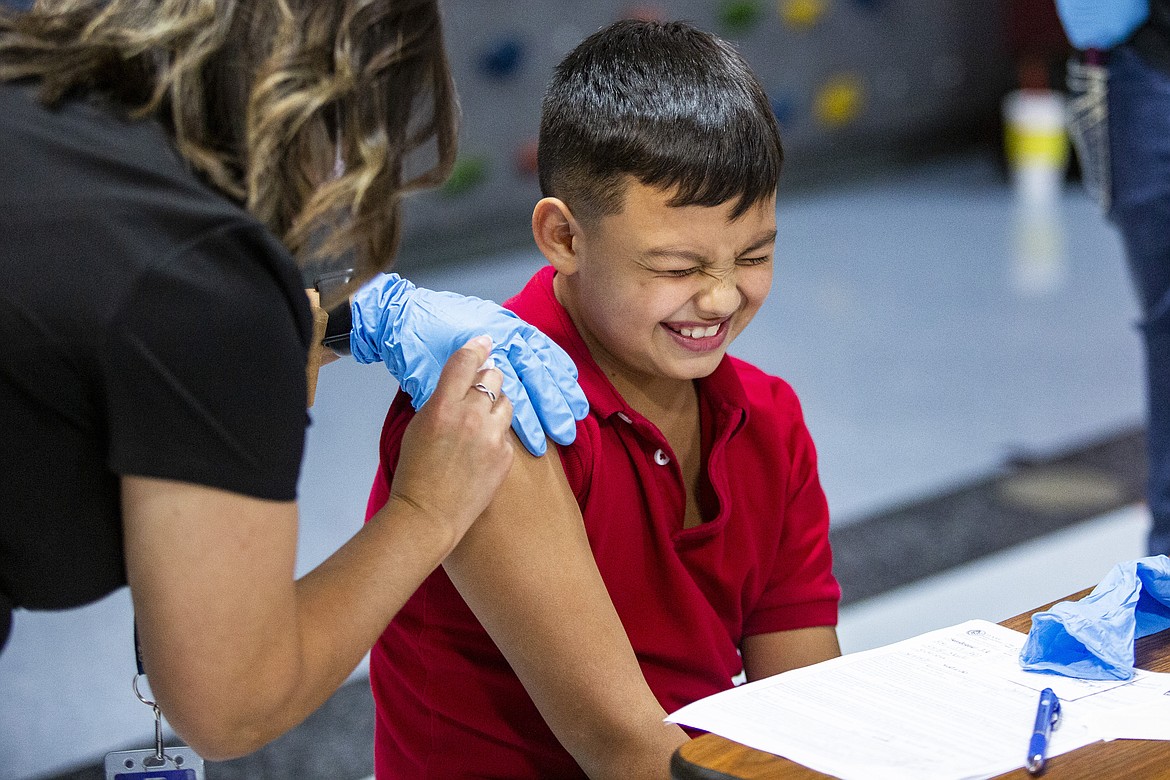 Iker Santiago-Sias, 10, cringes as Ector County ISD RN Joanna Muniz, left, administers a Pfizer COVID-19 vaccine at Zavala Elementary School Wednesday, Nov. 10, 2021, in Odessa, Texas. (Jacob Ford/Odessa American via AP)
by
Daily Inter Lake
|
November 22, 2021 2:00 PM
A Covid-19 vaccine clinic for children ages 5 to 11 is planned Wednesday, Dec. 1 at the Flathead County Fairgrounds.
The Flathead City-County Health Department said demand is increasing for the kid-sized dose after a slow start following CDC approval on Nov. 2. A state report from Nov. 12 showed that just 1% of Flathead County kids had received the Pfizer-BioNTech vaccine shot in the first week it was available to that age demographic.
Nationwide, about 10% of kids had gotten the shot as of last week.
"A vaccination clinic at the fairgrounds will provide the opportunity to vaccinate a significant population of children and will make up for the Flathead's slow start on vaccinating this age group," said Joe Russell, health officer of the Flathead City-County Health Department. "Vaccination has proven to be an effective way to limit the spread of Covid-19, and our staff is working diligently to offer the vaccine to all individuals who are interested."
The health department's pediatric vaccine clinic will be by appointment only on Dec. 1 from 10 a.m to 5 p.m. at the fairgrounds. To schedule an appointment, visit www.flatheadhealth.org/make-an-appointment/.
Covid vaccine appointments continue to be available for individuals aged 12 and older on Tuesdays at the fairgrounds.
The vaccine is also available at various other locations around Flathead County. People can visit vaccinefinder.org and type in their ZIP code to find the nearest locations to receive a vaccine.
---