Alicia Faye Bump, 30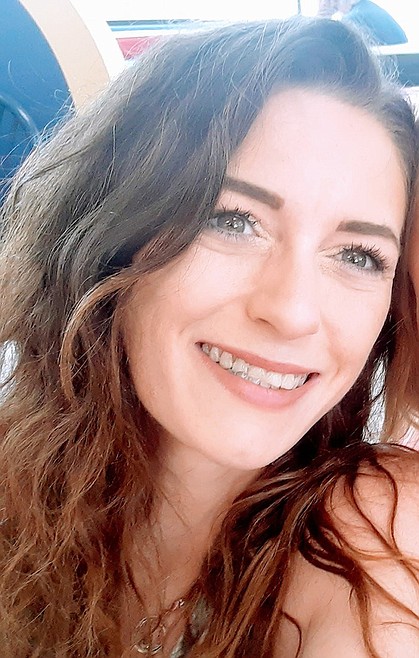 |
November 23, 2021 12:00 AM
Alicia was born on Feb. 5, 1990, in Kalispell to Michael S. Bump and Penny L. Bump.
Alicia Faye Bump, 30, passed away unexpectedly from a serious illness in Kalispell on Nov. 23, 2020
Alicia grew up in several places, as her father was a member of the Armed Forces. Those included Rota, Spain, Norfolk, Virginia, Jacksonville, Florida, Oak Harbor, Washington, and Anacortes, Washington. During school, she participated in various sports including volleyball, basketball, and track and field. She also enjoyed singing in the school choir. Alicia attended college at Skagit Valley College, pursuing a nursing degree until an illness forced her to change degree fields to elementary education in hopes of becoming a kindergarten teacher. She married her husband, Aaron Isaacson, and had two beautiful children. They later divorced and a few years later, Alicia had her third child. She worked in several vocations that included a preschool teacher and in various sales positions. She was a devoted and loving mother who often said her goal was to always make her children know that they were loved and to make them laugh often. Alicia was a loving granddaughter, daughter, mother, sister and friend to many. People who knew her best, remember her beautiful smile, kind eyes, and fun-loving spirit. She was feisty, but kind and generous and loved her children with her whole heart.
Alicia is survived by her three children, Kale and Abigail Isaacson of Kalispell, and Kasey Murphy-Bump of Anacortes, brother Jordan Bump of Sedro Woolley, Washington, father Michael Bump and mother Penny Bump of Kalispell, grandfather Lloyd Coleman from Kalispell, and many aunts, uncles, cousins and friends.
She was preceded in death by her maternal grandmother Lynnette F. Coleman, paternal grandmother Sharon Roberts, and paternal grandfather Charles Bump.
A private family memorial service was held in November 2020.
Family and friends are encouraged to share memories and condolences at the following location, Darlington Cremation and Burial, 3408 Hwy. 2 East Kalispell, MT 59901; or at info@darlingtonfunerals.com
---