Kalispell Copy Center 'does it all'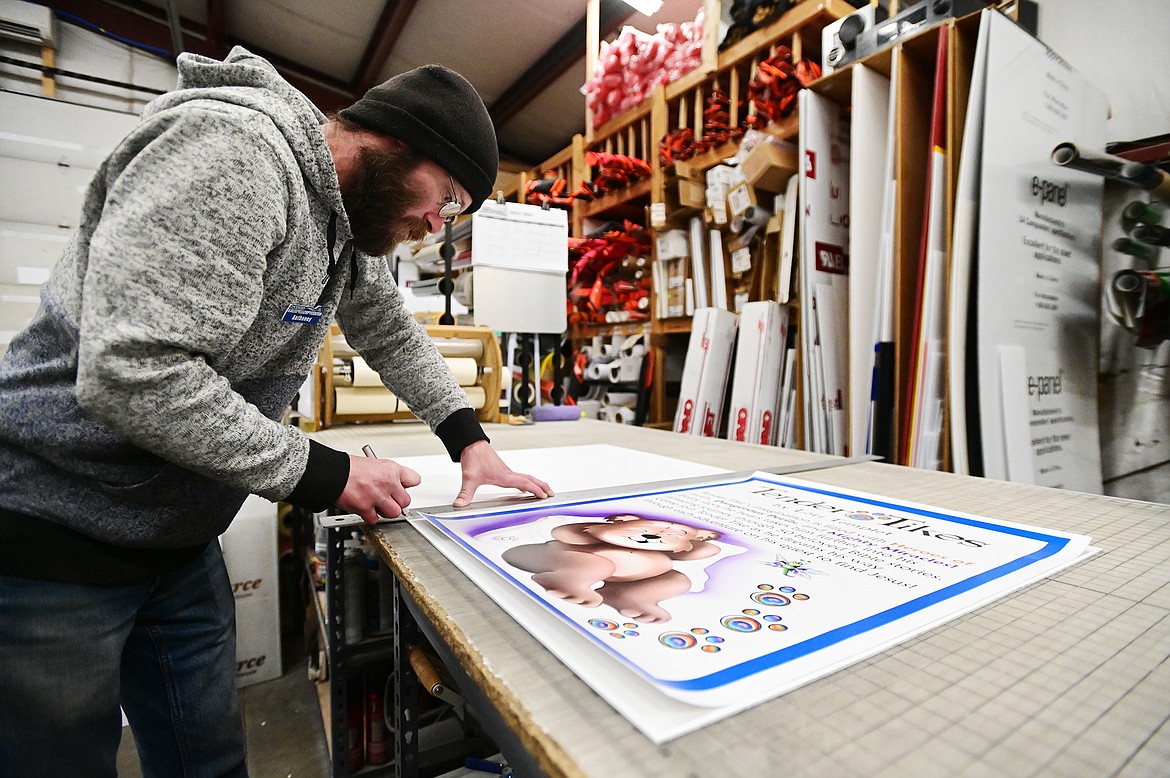 Anthoney Zollman mounts a vinyl print onto PVC plastic for a client at Kalispell Copy Center on Thursday, Nov. 11. (Casey Kreider/Daily Inter Lake)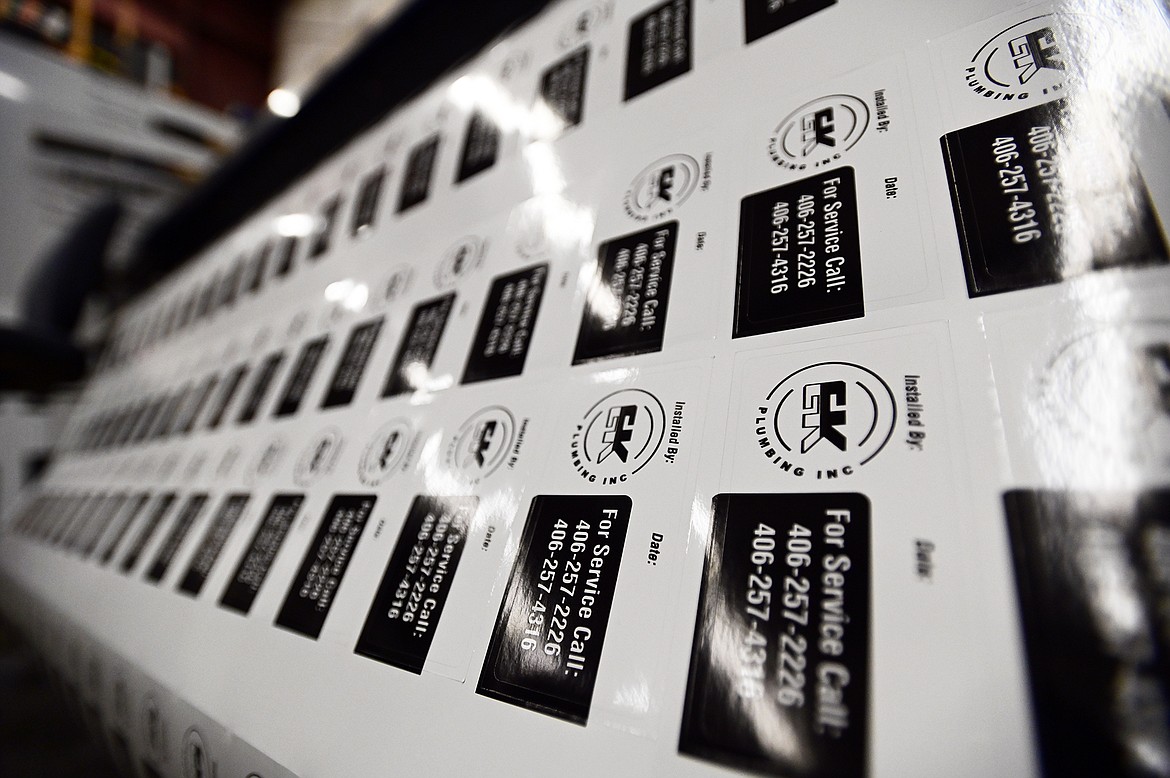 Glossy stickers are printed for a client on a solvent-based inkjet printer at Kalispell Copy Center on Thursday, Nov. 11. (Casey Kreider/Daily Inter Lake)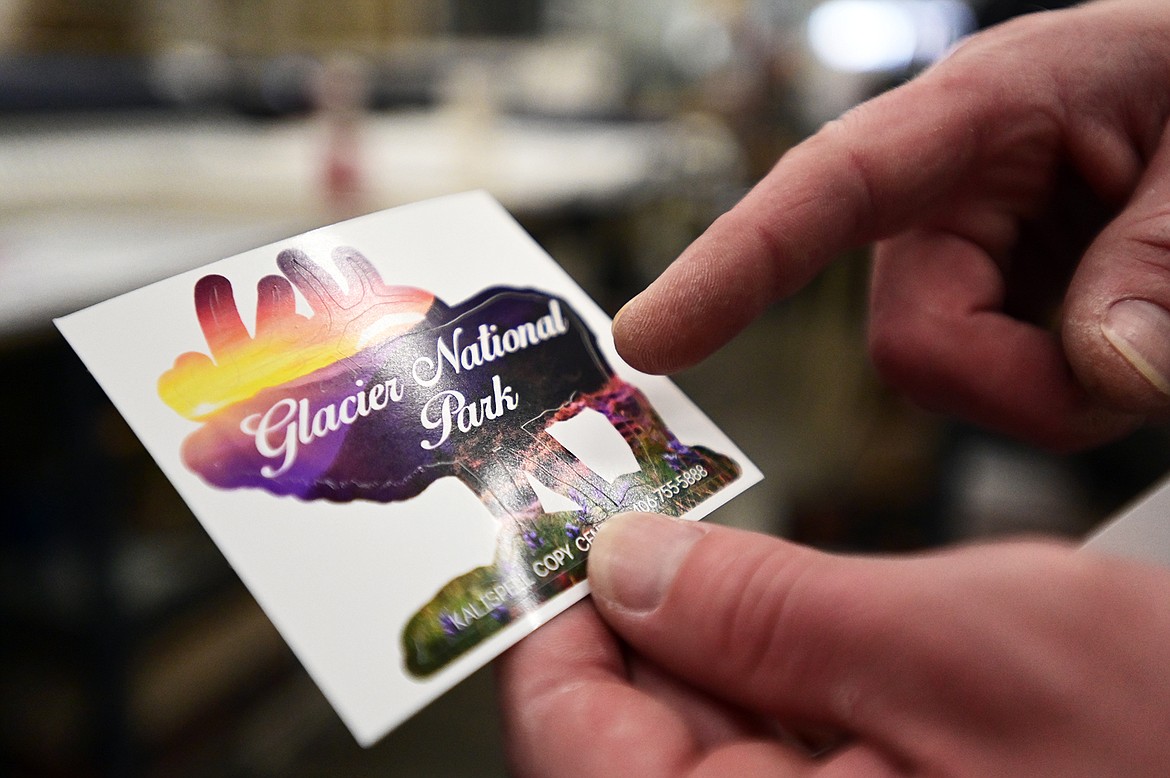 Anthoney Zollman, with Kalispell Copy Center, holds an example of a glossy, pre-cut sticker printed on the company's solvent-based inkjet printer on Thursday, Nov. 11. (Casey Kreider/Daily Inter Lake)
Previous
Next
by
HILARY MATHESON
Daily Inter Lake
|
November 24, 2021 12:00 AM
From copies and vinyl signs to construction clothing and cardboard cutouts of friends and family, Kalispell Copy Center's slogan, "Yeah, we do that too," is no exaggeration.
Located at 2303 U.S. 2 in Evergreen, the building the copy center occupies also houses Glacier Laser, Montana Safety Supply and Signs of All Kinds.
"So, the copy center, that covers all your posters, flyers, brochures, and large-format printing — our bread and butter is house plans," owner Charlie Hansen said. "Most of our customers are either contractors or somehow related to the construction field."
A customer base of construction industry professionals is a big part of the business that Hansen bought in 2013 and operates with his wife and team of six employees.
"Glacier Laser Systems, that was added on to sell construction laser levels — sell and service them," he said.
Before purchasing Kalispell Copy Center from Keith Treece and Bryan Sutch, Hansen started out as an employee in April 2007. Although he was looking to gain new skills and move up in his career when he started, he didn't go into it with the intention of becoming the owner.
"It was more of, they kept throwing work at me and I kept living up to the challenge. They kept bumping me up in the ranks 'til one day one of the previous owners came up to me and said, 'Well, we're going to want to retire in a couple of years. How do you feel about buying it?"
Switching gears, Hansen took on all the training opportunities the former owners could provide for the next three years before the change in ownership.
What he enjoys most about the job is meeting customer needs.
"I like helping customers; I like solving their problems," he said.
While owning a local business has its challenges, the advantages make up for it in being able to meet and adapt to customer requests and needs.
"It's nice being small and local, that if you need to change something you can change it. I like the freedom of, if something strange comes up you just tackle it. You've gotta figure out how to tackle it, but there are a lot less limitations in what you can do," he added.
THE LIFE-SIZED cardboard cutouts are definitely one of the center's more unusual requests, but play important roles in helping customers celebrate life's major milestones, Hansen said.
"We've done three or four over the years. The most recent was a mom called us up for her daughter's wedding. The husband had passed away not too long ago. They wanted him to still be at the wedding, so she sent over one of their vacation photos and we blew it up to life-size the best we could, so you know, dad could still be at the wedding," Hansen said. "We did another one for a guy — his friend that couldn't get here I think due to Covid — so he could still be at the wedding, so to speak."
The largest project Kalispell Copy Center is working on right now is an 8-foot by 24-foot sign for a company.
"It's six 4-by-8 panels that they're all going to put together side by side," he said.
No matter what the project request may be, Hansen said, "We're always up for a challenge."
For more information call 406-755-5888 or visit kalcopy.com.
Reporter Hilary Matheson may be reached at 406-758-4431 or by email at hmatheson@dailyinterlake.com.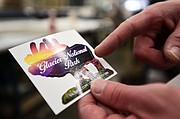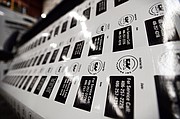 ---