Flathead natives building cars for the stars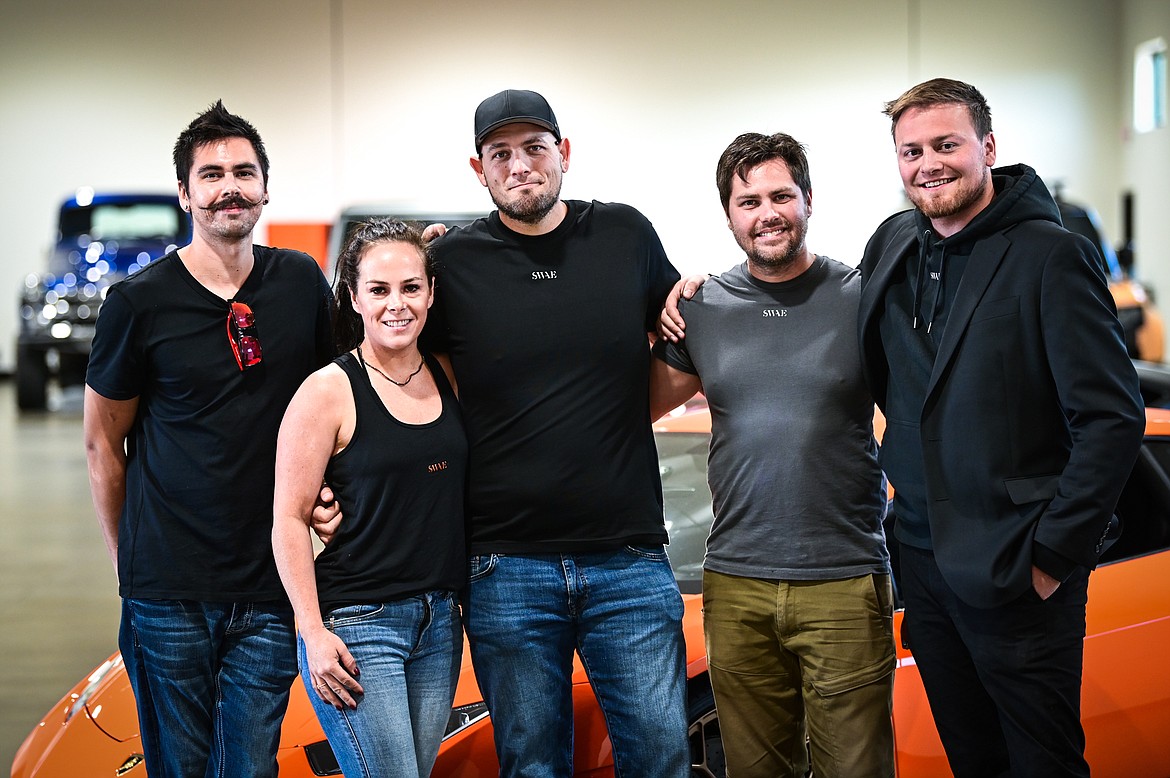 From left, Colton Hermosillo, Tyfini West, Coalton Schaefer, Trevin Hermosillo and Dakota Chadwick at SWAE in Columbia Falls on Friday, Sept. 24. (Casey Kreider/Daily Inter Lake)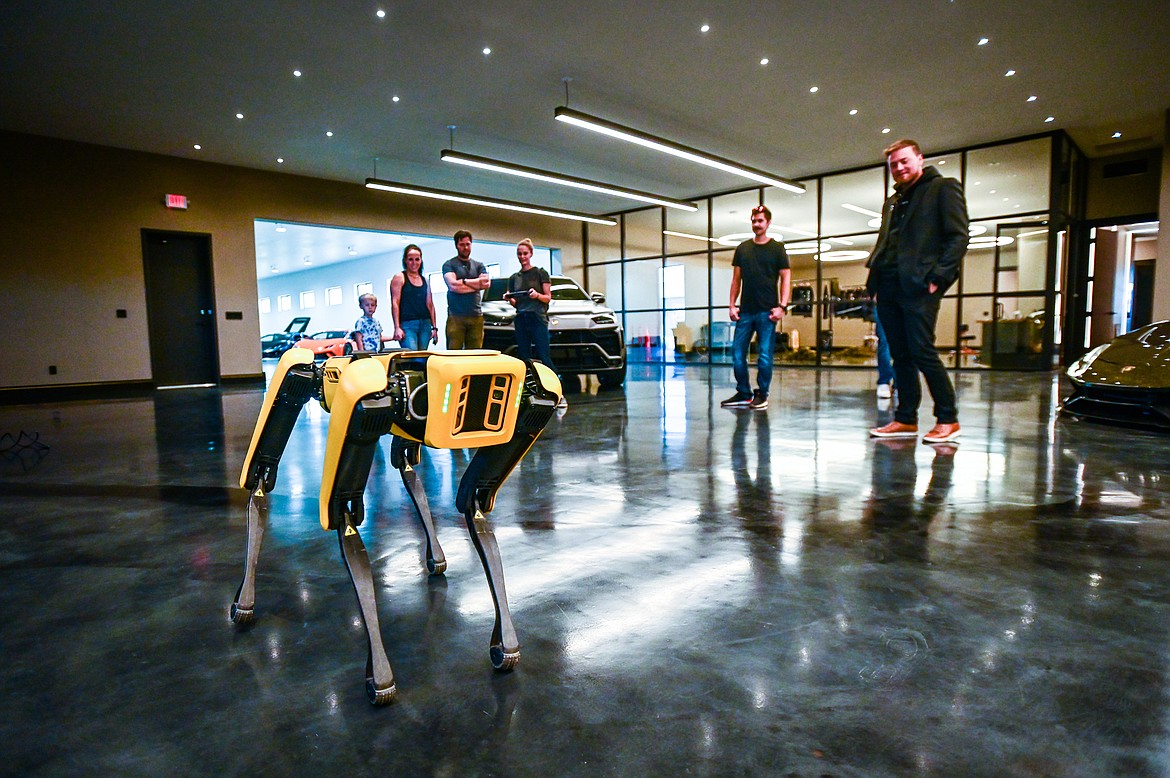 A Boston Dynamics Spot mobile robot is demonstrated inside a showroom at SWAE in Columbia Falls on Friday, Sept. 24. (Casey Kreider/Daily Inter Lake)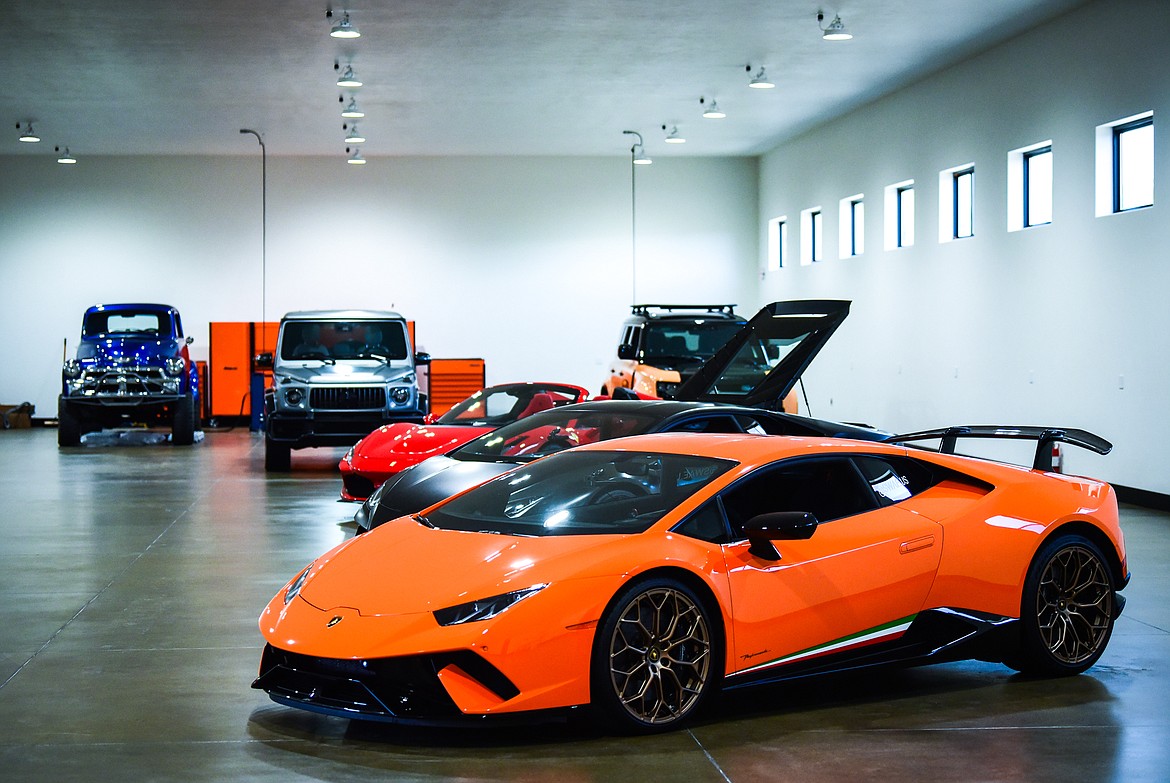 A showroom full of high-end automobiles including Lamborghinis and a Ferrari at SWAE in Columbia Falls on Friday, Sept. 24. (Casey Kreider/Daily Inter Lake)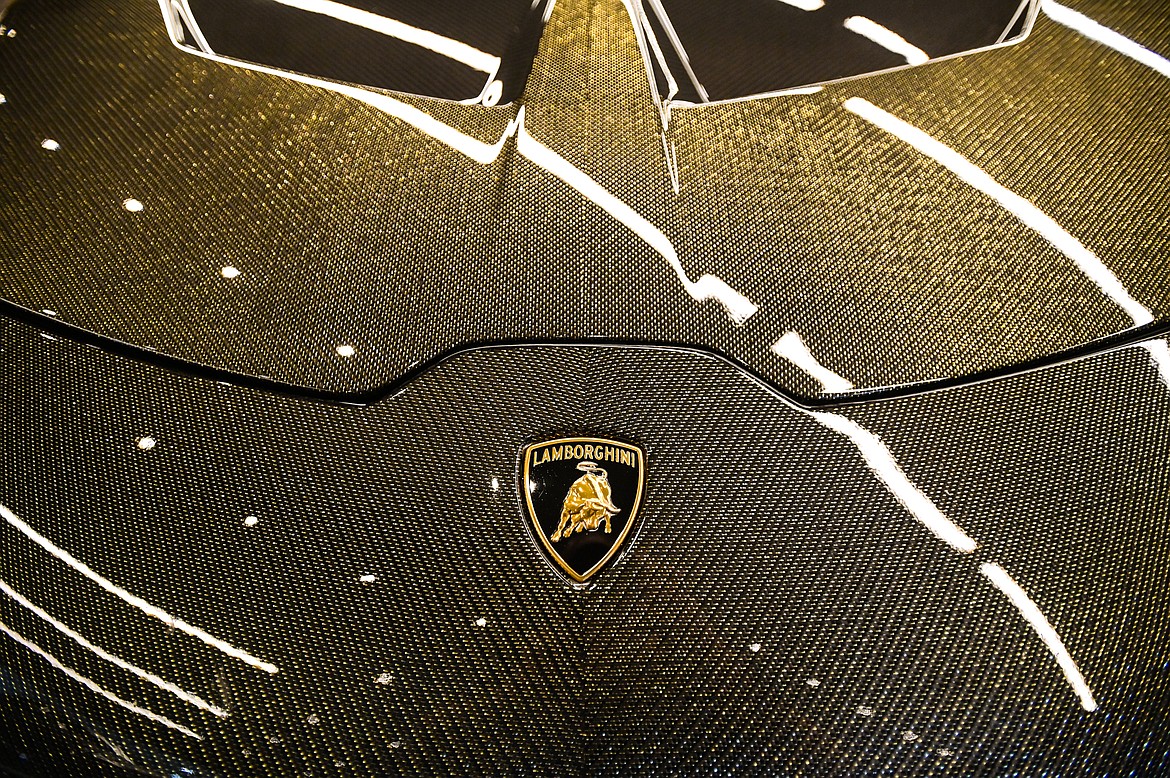 The Lamborghini hood emblem on a Huracan with a gold carbon fiber body kit at SWAE in Columbia Falls on Friday, Sept. 24. (Casey Kreider/Daily Inter Lake)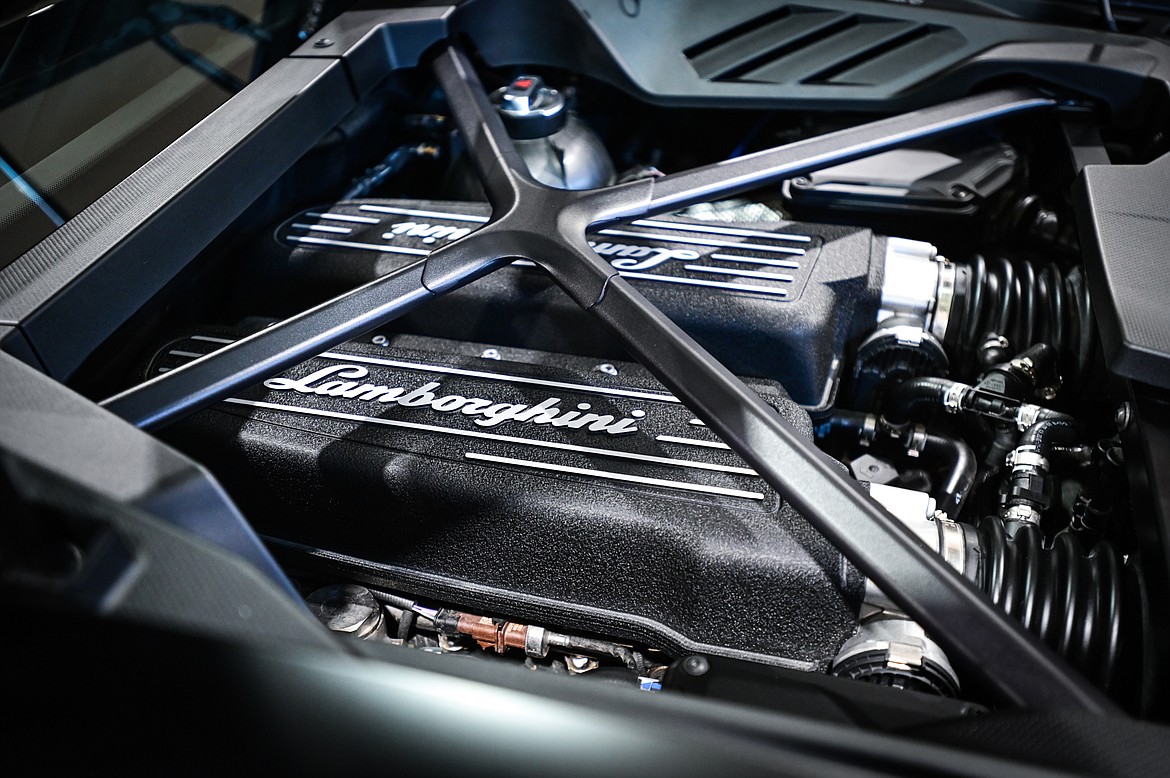 A look under the engine bonnet of a Lamborghini Huracan EVO inside the showroom at SWAE in Columbia Falls on Friday, Sept. 24. (Casey Kreider/Daily Inter Lake)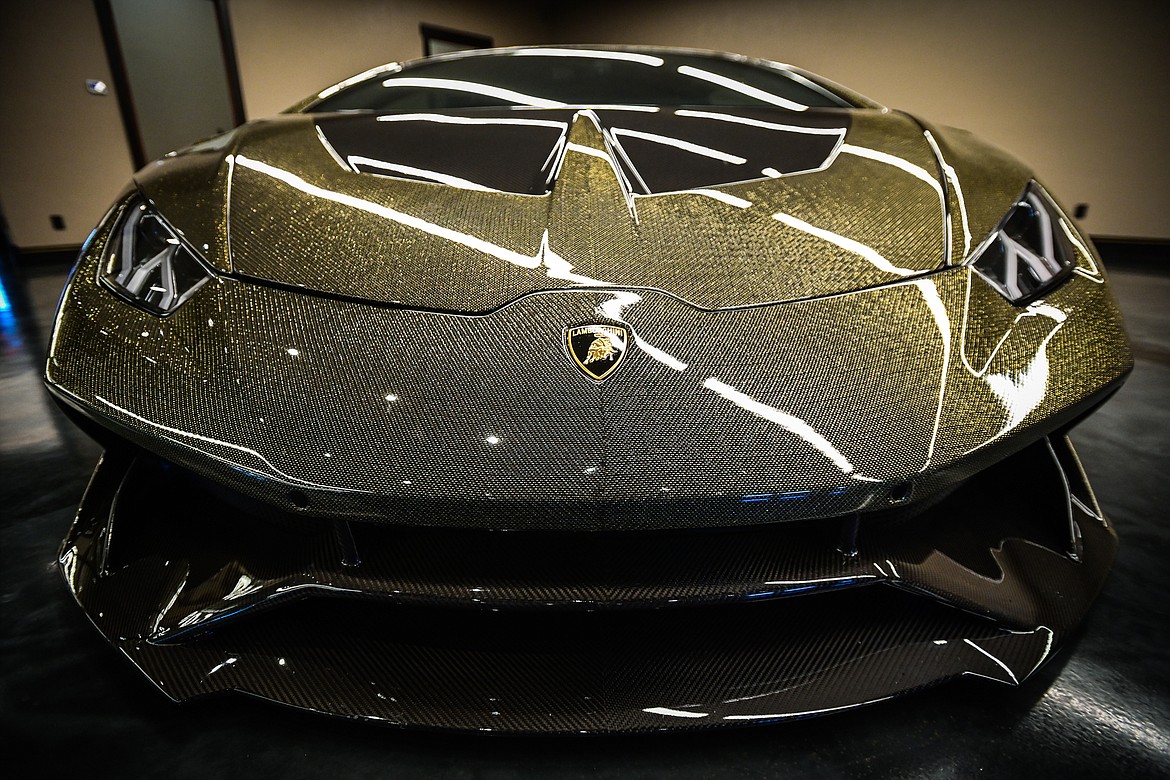 A Lamborghini Huracan with a gold carbon fiber body kit on display at SWAE in Columbia Falls on Friday, Sept. 24. (Casey Kreider/Daily Inter Lake)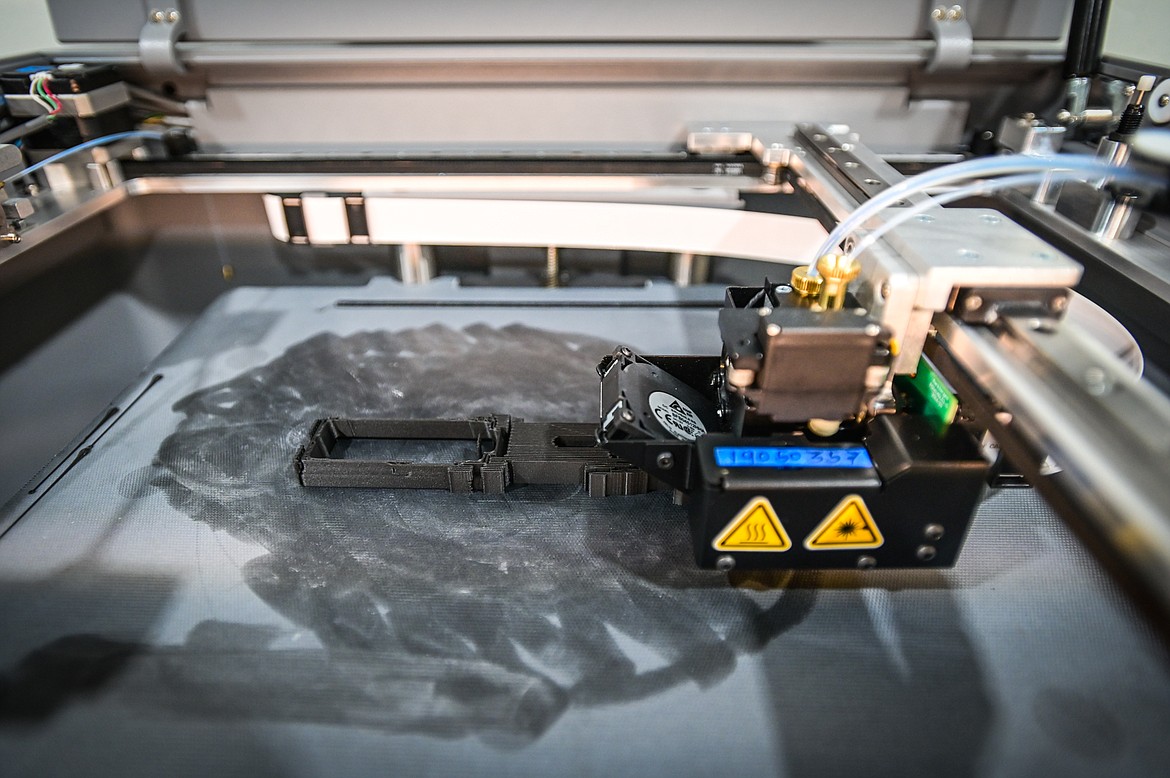 A look inside a Markforged 3D printer while it produces an undisclosed part at SWAE in Columbia Falls on Friday, Sept. 24. (Casey Kreider/Daily Inter Lake)
Previous
Next
by
BRET ANNE SERBIN
Daily Inter Lake
|
October 3, 2021 12:00 AM
A group of Flathead natives has a plan to sway the future of their hometown. Together they created SWAE, an innovative company that combines marketing and technology while defying conventional labels.
SWAE is headquartered in three new state-of-the-art buildings along U.S. 2, just south of Columbia Falls.
"Our big thing is how can we bring money back to the valley," said Coalton Schaefer. He and Trevin Hermosillo founded the company in November 2020.
The partners plan to leverage their location by creating competitive jobs and an exciting work environment right in their own backyard. Once they reach full buildout of all three buildings, they expect to hire between 50 and 60 employees.
But one challenge they face is explaining exactly what they're working on to the uninitiated.
SWAE is best understood as a "skunkworks" operation — an independent, experimental laboratory of sorts. Schaefer and Hermosillo, along with their small team, work on four to six individual projects each year from an array of contractors. They design, manufacture and bring to life technological innovations such as car parts and clothing materials. Their goal is to create one-of-a-kind products, whether those are cars, apparel or technology that hasn't even been dreamed up yet.
"We create a content piece," explained Dakota Chadwick, SWAE's head of marketing. "Each car has 'an adventure.'"
The "adventure" that accompanies each product is an homage to SWAE's Montana roots.
For SWAE's cars, which make up the majority of the current workload, the adventure is usually a trip taken in the car before it's delivered to a client. The adventure demonstrates the car's unique features, such as "off-roadability" or cornering capacity, while also developing a story to go along with the product.
It's an approach best showcased by the fleet of Land Rovers currently under development at SWAE. Next fall, the four hyper-specialized vehicles are going to be part of an effort to break the record for the fastest time driving from the tip of North America to the southern terminus.
The record has been standing since the 1920s, but the SWAE team is confident their precise modifications will give the record a run for its money.
After that, a client for the Land Rovers will be selected, since SWAE doesn't take requests. Instead, SWAE builds one-off models and then finds a client to match those interests. Celebrities like Justin Bieber and Post Malone are just a couple examples of the types of clients SWAE works with through its partners.
Schaefer and Hermosillo are pretty confident that if they build it, a buyer will come, but sales aren't a top concern at SWAE.
They're focused on research and design, finding new uses for products such as aerogel. The incredibly lightweight product is used in the panels on the International Space Station, making it the most insulating material on the planet and beyond. Hermosillo said SWAE is thinking about incorporating it into the body of cars or the weave of apparel.
That kind of out-of-this-world thinking is a testament to the partners' backgrounds in technology and business: Hermosillo worked in the railroad industry for 10 years, and Schaefer cut his teeth in venture capital.
Now they're combining their expertise to build a business unlike anything the Flathead has ever seen.
SWAE can be found online at https://www.swae.us.
Reporter Bret Anne Serbin may be reached at 406-758-4459 or bserbin@dailyinterlake.com.
---