Clifford Lee Sedivy Jr., 80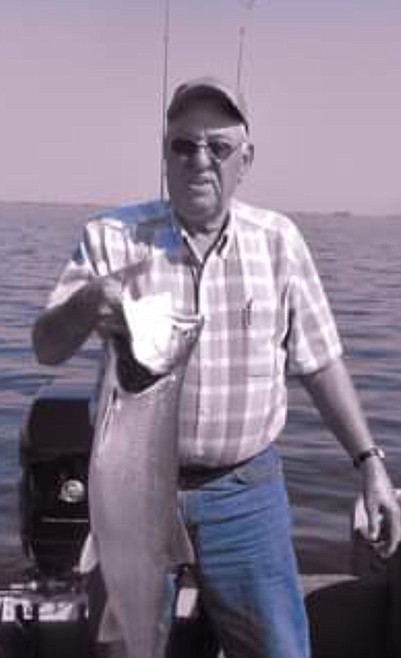 |
October 3, 2021 12:00 AM
Clifford Lee Sedivy Jr., of Columbia Falls, passed peacefully on Sept. 25, 2021.
Clifford "Cliff" was born in Whitefish on Nov. 25, 1940, to Clifford Frank Sedivy Sr. and Ida Schweitzer Sedivy.

Cliff was raised on a farm up the North Fork with his parents until 1963 when he moved just down the road near the Aluminum Company for the remainder of his years. In 1963, Cliff married Jean Knapton at the St. Charles Catholic church in Columbia Falls. Together, they had three children, Scott, born in 1964; Mark, born in 1967; and Lisa, born in 1973. During that time, Cliff worked for 39 years at the Plum Creek Lumber Company as a machine operator.
Fishing, hunting, gardening and "tinkering" in the shop were all great joys of Cliff's. He spent many days on local rivers and reservoirs catching trout and even ventured to Mexico to chase giant bass. Cliff and Jean enjoyed boating at Hungry Horse Reservoir on weekends, too. He enjoyed riding his Honda 90 up the road to pick huckleberries at his "secret" spot and sprinkling them on his pancakes when he returned. His most recent hobby was that of participating in and attending tractor shows. Cliff was often seen showing off his antiques and also has been in many Heritage Day parades.

Cliff had a deep faith and was frequently seen attending church service, as well as volunteering at the St. Charles Catholic Church in Columbia Falls.

Cliff is survived by his wife of 58 years, Jean Knapton Sedivy; his first son, Scott Sedivy; second son, Mark Sedivy; daughter, Lisa Sedivy Hoskins; brother, Frank Clifford Sedivy; grandsons, Zachary Sedivy, Damon Sedivy, Cameron Hoskins; granddaughters, Meredith Hoskins, Madison Hoskins; chosen family and beloved friends.

He was preceded in death by his parents.
In lieu of flowers, we ask you to make a contribution to the North Valley Search and Rescue (www.sar911.com).

Mass of Christian Burial will be held at 11 a.m. on Monday, Oct. 4, at St. Richard Catholic Church, followed by a graveside committal at St. Richard Catholic Cemetery and a luncheon immediately following at the church.
Columbia Mortuary in Columbia Falls is caring for the family.

Recent Headlines
---