Kalispell duo bring classic collectibles back to life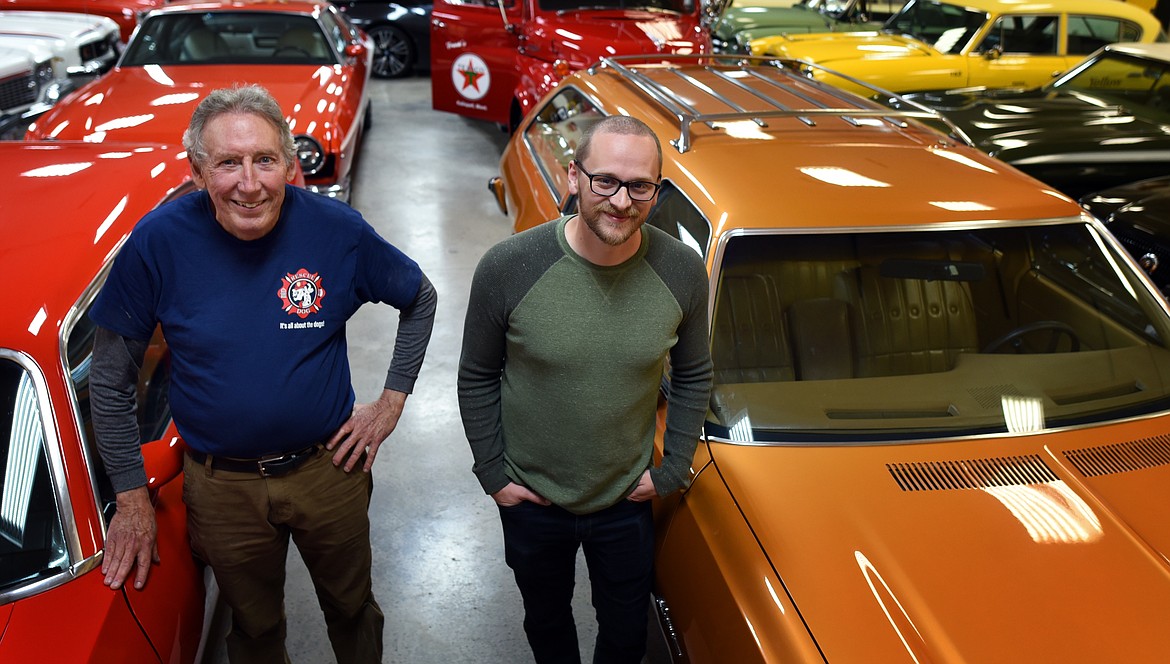 Bob King (left) and Colten Hart stand among the many restored classic cars the duo have worked on together Wednesday, September 30. (Jeremy Weber/Daily Inter Lake)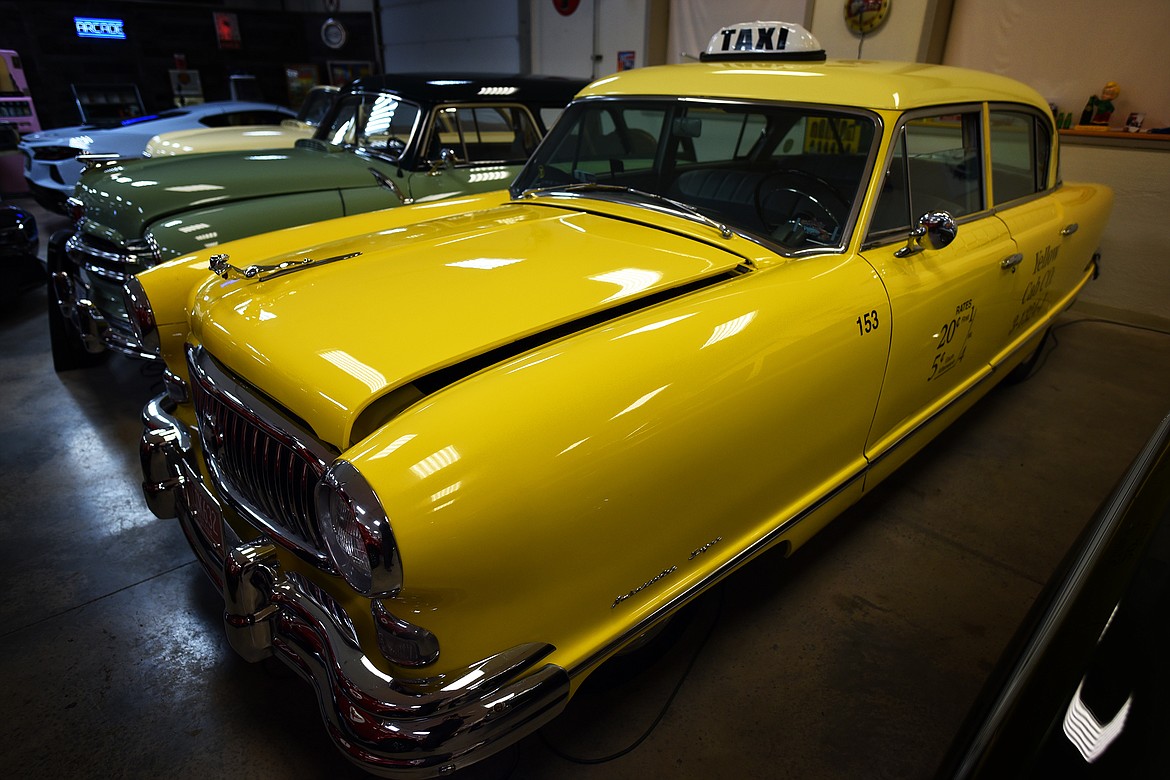 A restored Nash Rambler taxi in the collection of Bob King and Colten Hart. (Jeremy Weber/Daily Inter Lake)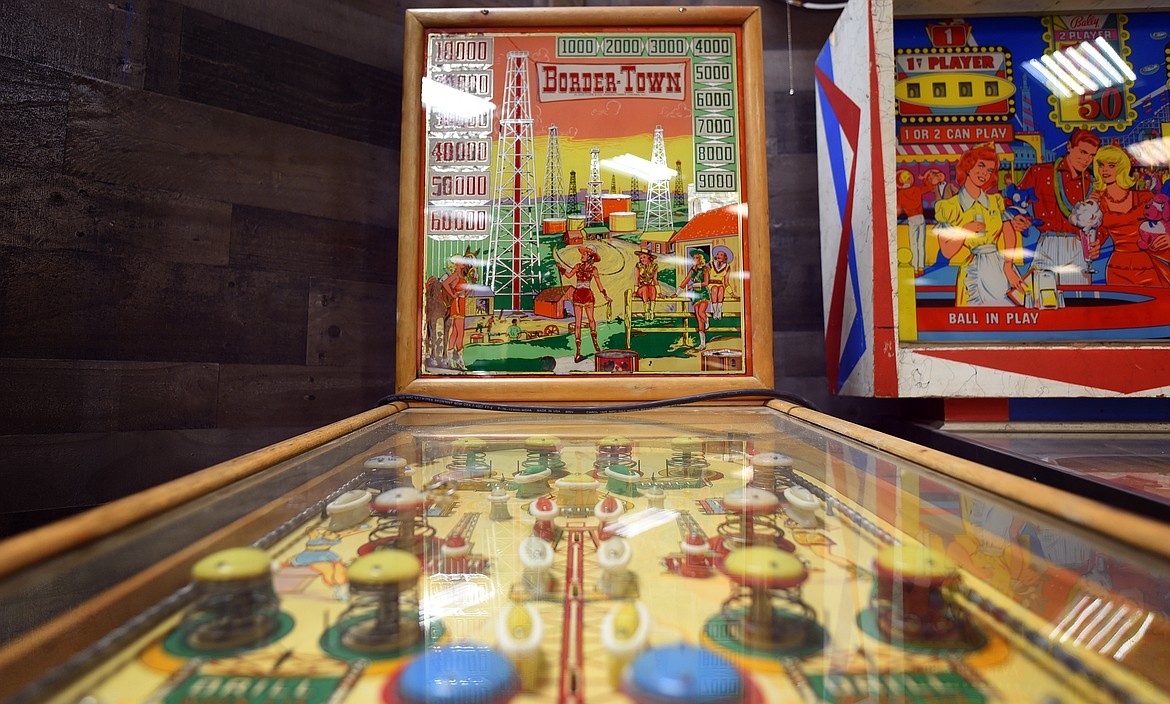 One of the several vintage pinball machines along the wall in the showroom of Colten Hart and Bob King. (Jeremy Weber/Daily Inter Lake)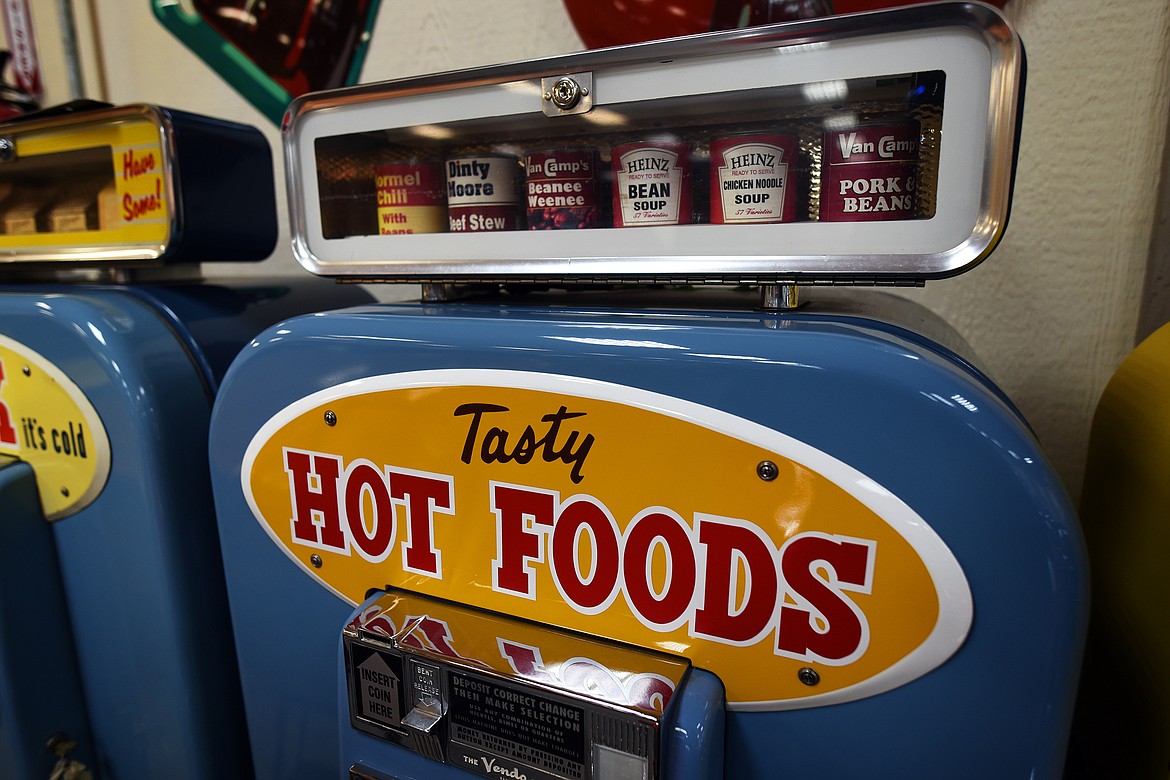 A unique piece in the collection of Bob King and Colten Hart, a vending machine that dispenses hot canned foods. (Jeremy Weber/Daily Inter Lake)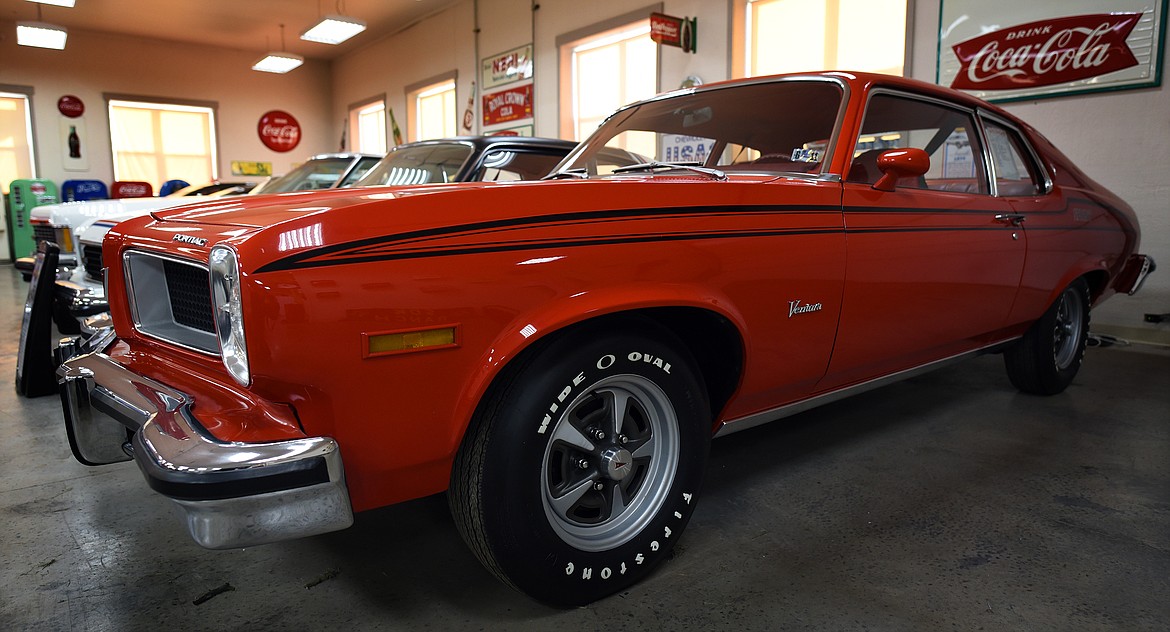 With all original paint and parts, this 1970s Pontiac Ventura appears just as it did the day it was originally purchased nearly 50 years ago. (Jeremy Weber/Daily Inter Lake)
This Heavy Chevy is one of only 30 registered to collectors around the world. (Jeremy Weber/Daily Inter Lake)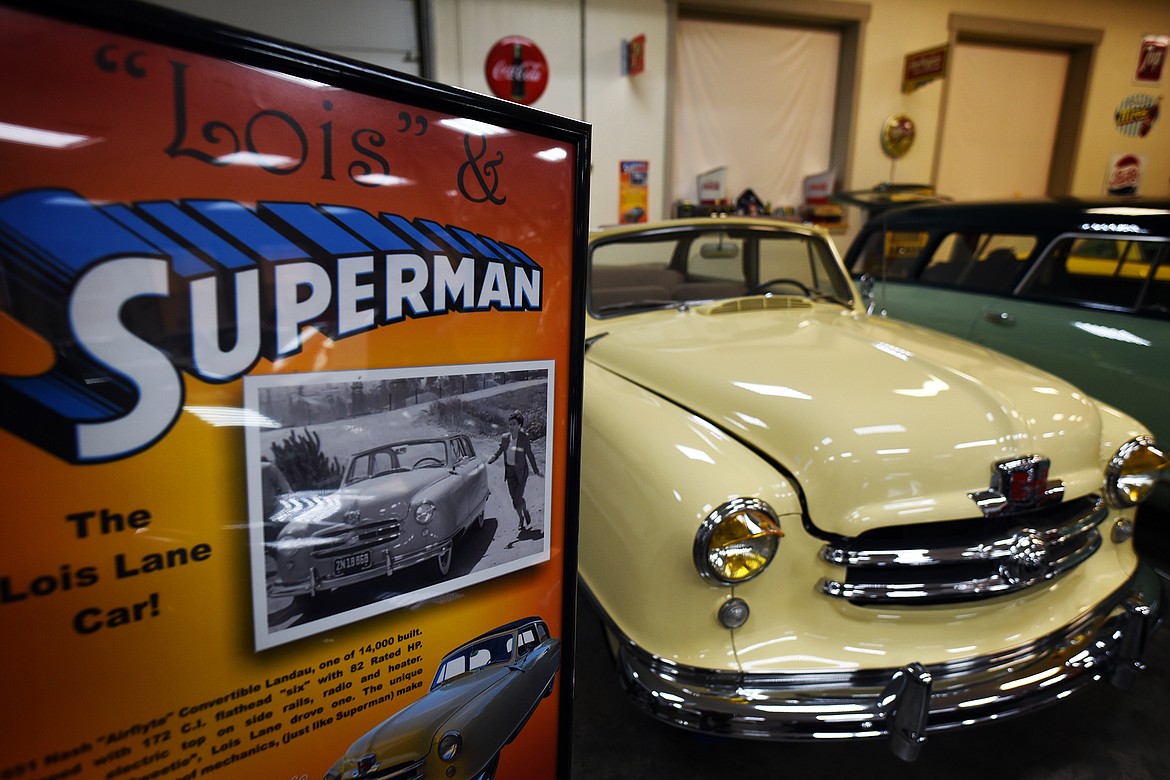 A 1951 Nash Rambler convertible restored by Bob King and Colten Hart. The same model was used in the 1950s Superman television series. (Jeremy Weber/Daily Inter Lake)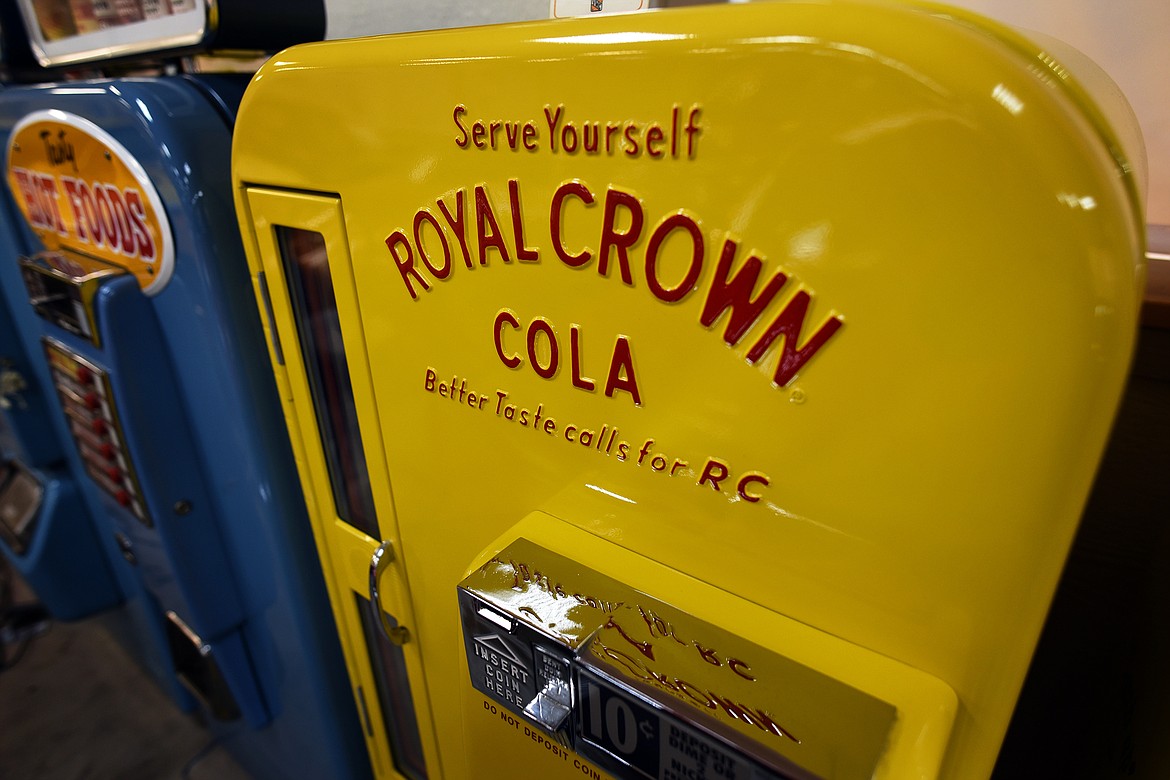 This restored Royal Crown Cola machine sits in the collection of Bob King and Colten Hart and is one of only 200 ever produced. (Jeremy Weber/Daily Inter Lake)

Vintage vending machines line the south wall of Bob King and Colten Harts display room, including Coke machines, Royal Crown Cola and even a milk machine and one that dispenses hot canned foods. (Jeremy Weber/Daily Inter Lake)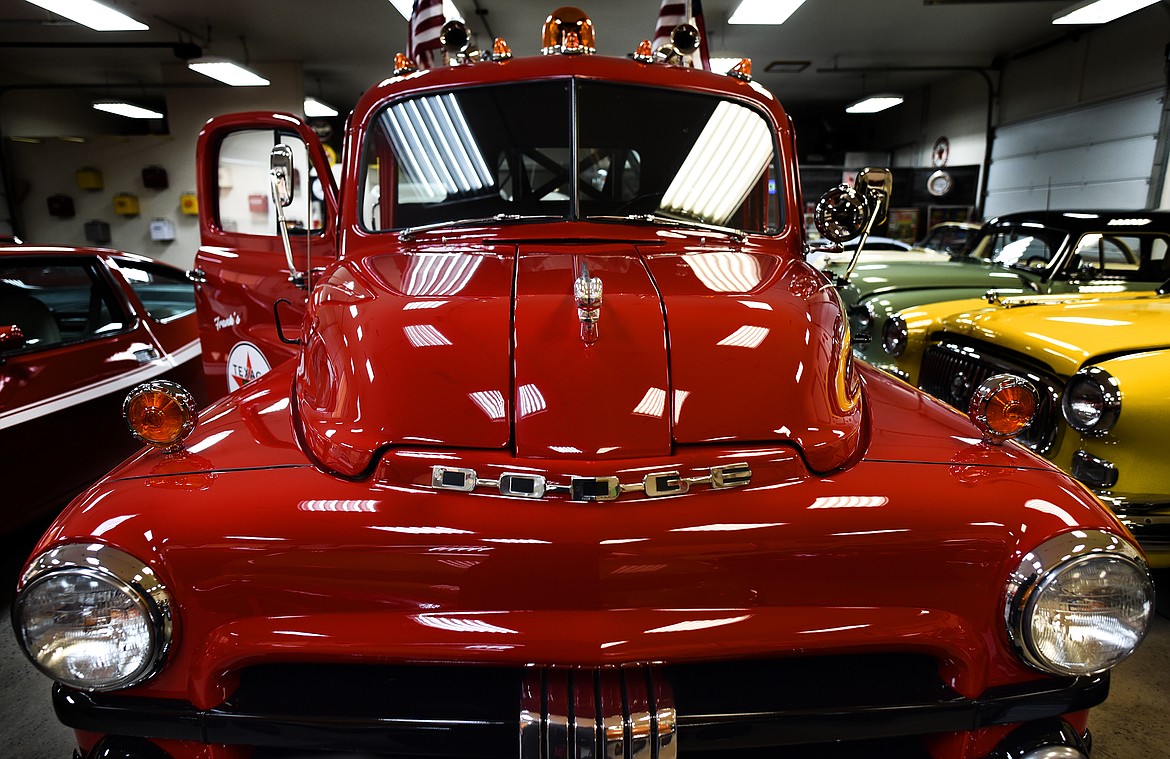 This 1952 Dodge tow truck is among the many restoration projects taken on by Kalispell's Bob King and Colten Hart. (Jeremy Weber/Daily Inter Lake)
Previous
Next
by
JEREMY WEBER
Daily Inter Lake
|
October 3, 2021 12:00 AM
Nestled in a large workshop on the south side of Kalispell sits a collector's heaven.
More than a dozen fully restored rare cars and trucks, a wall lined with vintage vending machines, early pinball machines, classic metal advertising signs and other treasures fill the front room of the building. Bob King and Colten Hart are proud of the restoration work they have done on their collection.
A car enthusiast since the days he spent painting Corvettes in his youth, King began collecting cars during his time living in St. Petersburg, Florida, but really saw his collection begin to expand when he moved to Montana full time a decade ago.
"There isn't much room in a city like St. Petersburg, so you are lucky if you can have more than one car. I always had one or two while I was down there, but the collection has grown a little since I have lived in Montana," he said. "I visited this area when I was 7 or 8 years old and I made up my mind back then that one day I was going to live here. Now, here I am."
The restored cars sitting in the front showroom represent thousands of hours of restoration work done in collaboration with Hart. Many of them of are extremely rare.
The Heavy Chevy is one of only 30 registered to collectors in the world while the newest addition, a 1948 Imperial ice cream truck is quite rare in its own right.
On one side of the room sits the Nash Rambler collection, including a taxi, station wagon and the same 1951 convertible model driven by Lois Lane in the 1950s Superman television series.
Along the other wall are a 1974 Spirit of America Chevy Nova and even a 1993 Indianapolis 500 pace car.
NOT ALL of the collection took hundreds of hours of restoration. Near the entrance to the room sits a nearly pristine Pontiac Ventura from the early 1970s that looks like it just rolled off the showroom floor. That is not far from the truth, as the car has had only four owners, has less than 19,000 miles on it and has all of its original parts.
Among the vintage vending machines lining the south wall is a Vendolator 81 Royal Crown Cola machine, one of only 200 ever produced. Near it sits a rare milk vending machine, as well as a hot food machine that would dispense heated cans of soup, beans or stew.
"I really like unusual pieces when it comes to the projects I take on," King said. "That's what makes this little collection so unique."
"We are always scouring everywhere looking for unique items to work on," Hart added. "You will notice there are no '69 Cameros or '57 Chevys in here. We don't really do common cars."
King laughed when he told the story of his first Coke vending machine, which sat in his parents' house for years after he purchased it.
"My dad kept telling me to get that old piece of junk out of there, but I told him that one day a man who has a warehouse full of old Coke machines would be a wealthy man. He thought that was the funniest thing he had ever heard," Kind said. "These days, the most expensive Coke machines sell for $75,000."
IN THE back room are even more treasures, such as a vintage school bus, a 1948 Helms Bakery truck, a 1962 milk truck, a small collection of motorcycles and even a scooter or two.
While King and Hart have been hard at work with their newest venture, Rescue Dogs Mobile Food Truck, the pair are hoping to find time for a few planned projects in the near future, including the restoration of a second ice cream truck, a 1947 Boyertown Tour Wagon and an original 1948 three-window school bus found in Hingham, Montana.
The projects will require hundreds, if not thousands of hours, but their pair say all the work is more than worth it.
Reporter Jeremy Weber may be reached at 406-758-4446 or jweber@dailyinterlake.com.
Recent Headlines
---