Whitefish rejects moratorium on new vacation rentals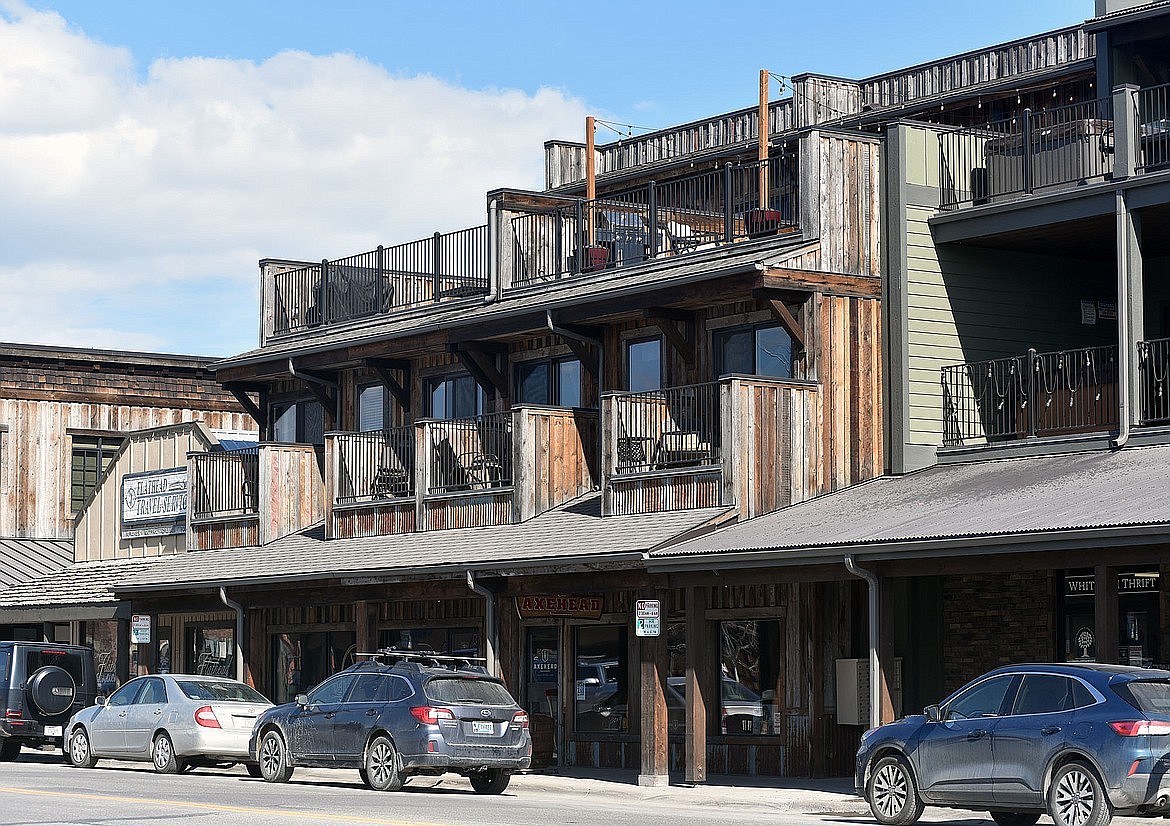 Many of the short-term rentals in Whitefish city limits are downtown located above commercial spaces in mixed-use buildings. (Heidi Desch/Whitefish Pilot)
by
HEIDI DESCH
Whitefish Pilot
|
October 7, 2021 2:00 PM
Whitefish Mayor John Muhlfeld on Monday broke a tie vote to quash a potential 90-day moratorium on licensing new vacation rentals in the city.
Council voted 3-3 on the issue regarding implementing a temporary halt to new short-term rentals with several councilors saying they could argue both sides of the issue.
Short-term rentals in the city have been suggested as taking away from housing in town thus exacerbating the shortage of affordable workforce housing. The moratorium was designed to give the city time to look into the issue and explore additional methods to regulate such rentals, according to city officials.
Councilor Steve Qunell questioned what goal the city was looking to achieve with the moratorium.
"Part of me thinks the short-term rentals are a red herring," he said. "I don't think short-term rentals are the big contributor to our housing problem. I am convinced that we need to look at our sustainability, over-tourism and the impact on our infrastructure from them. At least with 90 days, we can come back with information to see what we can do in the next 90 days after that."
Councilor Frank Sweeney said there's no doubt that Whitefish is feeling the effects of increased visitation. The focus from the city's perspective should be to update its short-term rental regulations and increase enforcement of those regulations, he noted.
"I don't think we can roll back the effects we're feeling with a moratorium," he said. "This moratorium is not going to solve the problem."
Public comment on the issue was also split.
Councilors Rebecca Norton, Steve Qunell and Ryan Hennen voted in favor of the moratorium, while Councilors Ben Davis, Andy Feury and Frank Sweeney voted against.
In breaking the tie vote, Muhlfeld said while he had personally argued the issue on both sides ultimately it didn't seem like the moratorium made sense for the situation, and he worried about potential future repercussions from the state level that could take away cities abilities to regulate short-term rentals.
"I'm concerned about the backlash from the state Legislature that could have come with a moratorium," he said.
Prior to the vote, City Attorney Angela Jacobs said the ordinance was drafted at council's request with the intention that the city would use the time to study how short-term rentals impact residential neighborhoods and city infrastructure, contribute to and drive tourism, affect housing and look at ways to mitigate the negative effects.
Council said those items could be accomplished without the moratorium.
CITY CODE defines short-term rentals as visitor accommodations of less than 30 days and such rentals are only allowed in certain zoning districts of the city — WB-3 general business, resort residential and resort business districts. Such rentals are also required to register with the city and obtain a business license.
The city in 2020 added 43 new short-term rentals. Through September this year, there have been 121 new short-term rental applications filed with the city.
In total, there are about 300 short-term rentals registered to operate in the city limits.
During public comment Monday, several folks spoke both in favor and against the moratorium.
Jeff Raper, with National Parks Realty, told Council that the increases in property value that have happened in the last year haven't been a result of short-term rental property sales, but rather people leaving metro areas to purchase homes here. He said only about 10% of residential sales in Whitefish are properties with short-term rentals.
"Short-term rentals aren't our affordable housing issue," he said. "The areas where short-term rentals are allowed is already restricted. Before you put a moratorium on this look at the property values."
Lauren Oscilowski, owner of Spotted Bear Spirits and chair of the city's sustainable tourism management committee, spoke in favor of the moratorium.
"We have an over-visitation issue and housing shortage, and I see this as addressing both of those," she said. "Whitefish has been trending this way for the last 10 years and Covid just sped this up over the last two years. We must fight to sustain our community as a place where people want to live year-round."
According to the Whitefish Convention and Visitor Bureau, there are 1,271 short-term rentals in the 59937 ZIP code, which includes the city limits and just outside town. Those rentals translate to about 2,900 guest rooms, the WCVB says, more than twice the number of traditional lodging rooms in the area.
Several updates to the city's short-term rental regulations are expected to go before the Whitefish Planning Board at its Oct. 21 meeting.
---