Joyce Irene Grinde, 83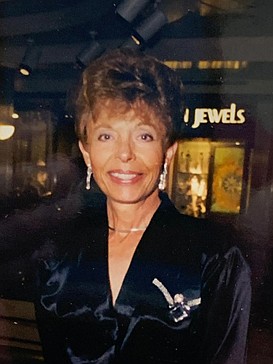 |
October 9, 2021 12:00 AM
Joyce Irene Grinde, 83, passed away on Sept. 29, 2021, three months after her beloved husband of 63 years, Jim, passed away June 30, 2021.
Joyce was born on Aug. 27, 1938, in Havre to Arthur and Ruth Matson. She married Jim Grinde and had three children, Jerry, Judy and Jon, and five grandchildren, Kassi, James, Kelsi, Andrew and Jake.
She was preceded in death by her parents, brother Jim Matson, and sisters, Mary Peterson and Shirley Christensen.
In addition to her children and grandchildren, Joyce is survived by her sisters, Elaine Adkins and Jeanette Jochim.
In her youth, she was a pianist and seamstress, she dropped everything and became a golfer and was credited with four hole-in-ones. She spent time being a good mother and golfing, gambling and gardening, along with traveling with Jim and friends; then in her later years spending time between homes in Columbia Falls and Mesa, Atizona. She just wanted to have fun, and we think she did.
---