Author comes to Whitefish yoga studio for 'sober October'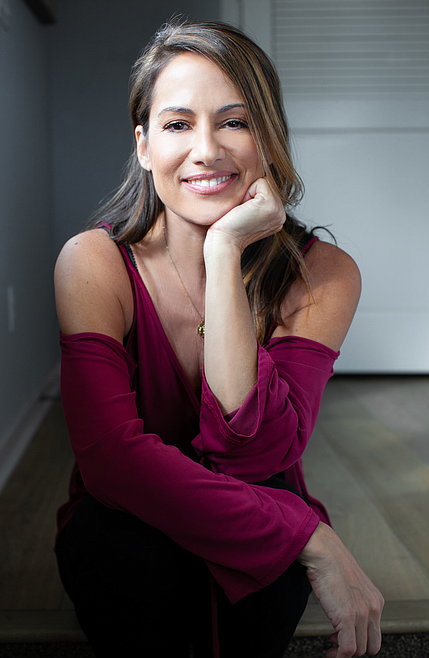 Author Anna David will host a book talk on Nov. 13 (courtesy photo).
by
BRET ANNE SERBIN
Daily Inter Lake
|
October 10, 2021 12:00 AM
Holly Purdy doesn't want a substance-free lifestyle to be a sobering thought. She's hosting "Sober October" at LOVE Yoga in Whitefish to give the community an opportunity to explore options for reducing or eliminating alcohol from daily life.
"I want to start a conversation," Purdy said. "I want to increase awareness."
That conversation will start with a book signing and author talk on Nov. 13 with Anna David, the author of "Party Girl." The book follows David's journey with addiction and recovery. She's coming to Montana to discuss her writing and lead a memoir writing workshop.

The event will cap off a "sober curious" month at LOVE Yoga full of different initiatives to encourage the community to think about limiting its alcohol intake.
"With my upbringing in Montana and just with how much alcohol is consumed … I really want to create positive change in the state and be a safe space for people that are in recovery," Purdy explained.
She clarified she doesn't consider herself "anti-drinking," but she wants to make sure people who choose not to imbibe still have opportunities in the community.
PURDY HAD been exploring the "sober curious" movement for about five years before she recently made the personal choice to go completely alcohol-free.
To celebrate sobriety, LOVE Yoga is hosting a 40-day "living your yoga" series. The multi-week effort will use a workbook for participants to track their alcohol consumption and get motivated to pursue sobriety.
However, Purdy clarified, being "sober curious" doesn't mean a person necessarily needs to cut alcohol out of their lives all the way.
At the end of the 40 days, LOVE Yoga will host an alcohol-free glow stick dance party with "mocktails" from Spotted Bear Spirits.
Purdy hopes the different elements of LOVE Yoga's sober curious programming will inspire community members to change their lifestyles in a positive way.
She said she understands counseling can be expensive and hard to access, but yoga, workbooks and community events could make sobriety more attainable.
"I want to put more resources out there for people," Purdy said.
For tickets to the Anna David book talk, go to https://www.loveyogawhitefish.com.
Reporter Bret Anne Serbin may be reached at 406-758-4459 or bserbin@dailyinterlake.com.
---